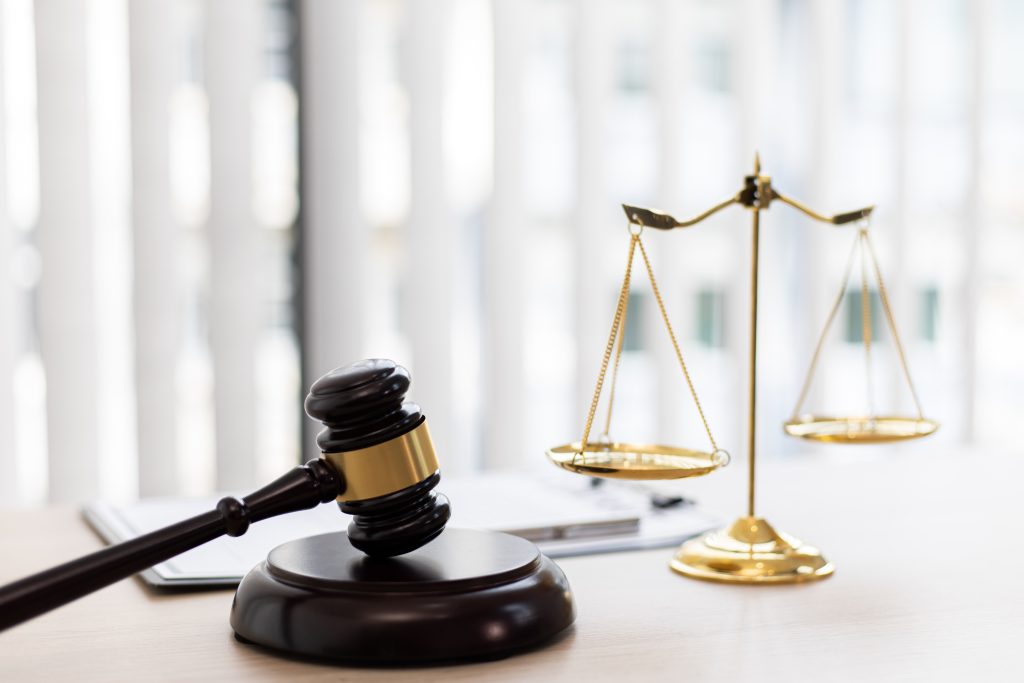 WASHINGTON, D.C. – Today, in the wake of the Supreme Court's historic decision for equality in the United States, America First Legal (AFL) and its Center for Legal Equality are putting woke corporations, law firms, and hospitals on notice that all DEI programs, and all "balancing" in employment, training, scholarships, and promotions, based on race, national origin, or sex are illegal.
Such programs have violated the law since their inception, but based on today's Supreme Court decision, there is no excuse for them going forward.
As Chief Justice Roberts explained in the Supreme Court's historic opinion in Students For Fair Admissions, Inc. v. President And Fellows Of Harvard College, "[e]liminating racial discrimination means eliminating all of it." The Court held that the Equal Protection Clause "applies without regard to any differences of race, of color, or of nationality—it is universal in its application."
Justice Gorsuch's concurrence (in which Justice Thomas joined) affirmed that these principles apply equally to the Civil Rights Act of 1964, which prohibits discrimination in education and employment on the basis of race, color, religion, sex, and national origin. DEI programs and corporate race, national origin, and sex-based balancing initiatives in hiring and contracting lack sufficiently focused and measurable objectives warranting the use of immutable characteristics, unavoidably employ race, national origin, or sex in a negative manner, involve (indeed are predicated on) stereotyping, and are utterly without meaningful endpoints. Therefore, "they cannot be reconciled with the guarantees of the Equal Protection Clause." As Justice Gorsuch explained, the Civil Rights Act makes it illegal to "intentionally treat[] one person worse than another similarly situated person because of his race, color, or national origin."
AFL has repeatedly echoed Justice Gorsuch's words: employers "may never discriminate based on race, color, or national origin—period." Yet, as AFL has documented in a plethora of Equal Employment Opportunity Commission (EEOC) complaints and board letters, many of the biggest corporations in America do exactly what the Civil Rights Act forbids. They use race and sex as a stereotype and as a negative, especially when it comes to heterosexual males, whites, Jews, and Asians, intentionally treating them worse than other job applicants and employees. Among the worst offenders are:
Woke employers use flowery language and empty rationalizations to mask their pernicious discrimination. But, as Justice Gorsuch explained, it "does not matter" if one discriminates "to advance some further benign intention or motivation." Nor does it matter if one discriminates with the idea that doing so might "promote equality at the group level." The Civil Rights Act prohibits employers from "intentionally treating any individual worse even in part because of his race, color, or national origin and without regard to any other reason or motive."
Radical corporate CEOs, law firm partners, medical directors, and diversity consultants, beware—there's no place to hide. AFL will find you and hold you accountable for any discriminatory actions you take.
Statement from America First Legal President Stephen Miller:
"As a civil rights organization, America First Legal and its Center for Legal Equality will vigorously pursue legal action against entities and institutions perpetuating woke fascist bigotry against our fellow citizens. And we have a launched a hotline so that Americans in need of pro bono legal services to vindicate their rights can reach us to seek out help," said Stephen Miller.
If you have been victimized by woke politics in the workplace or at school, if you have been illegally discriminated against in the workplace or in search of a contract or government benefit under the Orwellian guise of "diversity," "equity," "inclusion," please share your story here.
Follow us on social media to get the latest updates on America First Legal's fight to protect your constitutional rights!
Twitter, Facebook, GETTR, Parler, Instagram
To schedule an engagement with America First Legal, please email [email protected].