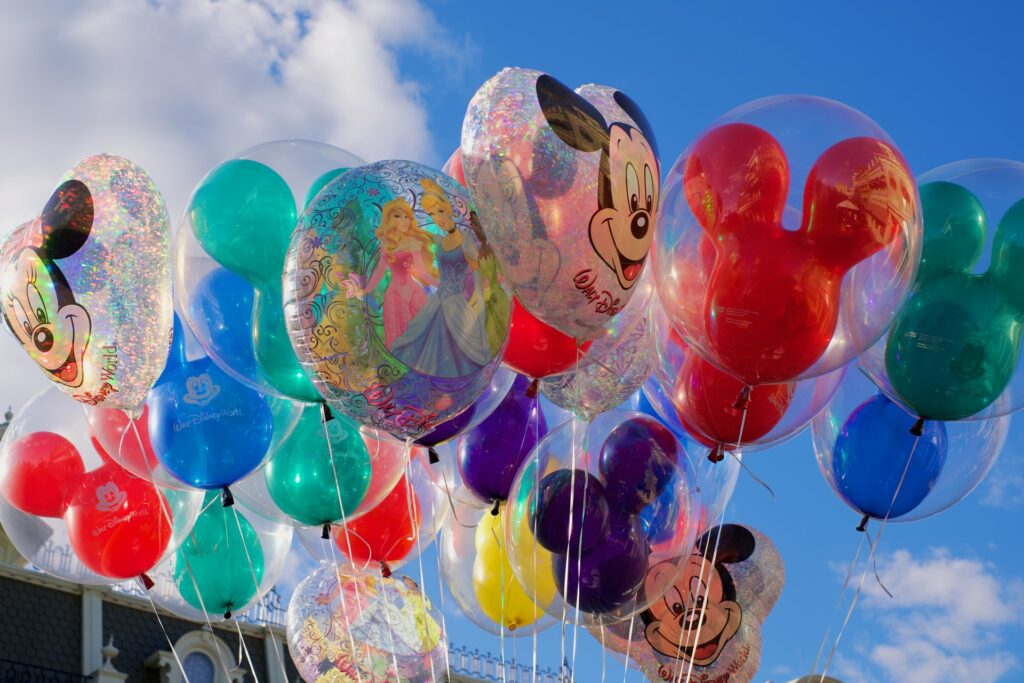 WASHINGTON, D.C. – The Disney name has been cherished and celebrated by American families for almost a century. Walt Disney spent his life creating a genre intended to entertain America's children and their families. Iconic, beloved, and trusted for generations, Disney has been warmly welcomed into American homes without hesitation.
But as Americans have seen play out prominently over the last few weeks, Disney executives have recently abandoned their custodial charge to protect and promote family entertainment free of agenda-driven messaging. Chief Executive Officer Bob Chapek's attack on Florida's new Parental Rights in Education law, which reinforces the fundamental right of Floridian parents to make decisions regarding the upbringing of their children, is false and harmful. Management's deliberative agenda to insert political messaging and indoctrination, such as "adding queerness" (as per a Disney executive) to its programming, rejects the values of American families, and Disney employees who only wish to provide their services in a non-woke environment are silenced or marginalized if they dare voice their opposition. Disney employees have recently spoken out about their experiences with this messaging and indoctrination, expressing their belief that Disney is discriminating against employees who do not share this woke ideology.  
Today, America First Legal (AFL) has put The Walt Disney Company's Board of Directors on notice that America's families reject Disney's woke agenda. AFL sent a letter to Disney's Chairman of the Board, reminding her of the Board's obligation to investigate and transparently disclose information to Disney's shareholders. 
The facts and circumstances of Disney's false characterization of and attack against Florida's  Parental Rights in Education law, including all communications on the topic between Chief Executive Officer Bob Chapek, Disney executives, and Disney's legal team.
All studies and analytic data, if any, demonstrating that management's requirements of "adding queerness" to children's programming, and other like measures enhance Disney's brand and reputation as a purveyor of family-friendly entertainment and promote alignment between the company's products and the tastes and preferences of its core U.S. and foreign customers.
The veracity of the allegations made by anonymous Disney employees of a management-directed and sanctioned pattern and practice of civil rights violations against religious workers and political moderates and conservatives.
The full story behind the Company's commercial and other relationships with the Chinese Communist Party (CCP) and its instrumentalities. This should include all internal communications and other information necessary for shareholders to understand management's justification for why the Parental Rights in Education law, which seemingly presents no material compliance or business risk to the Company, is the subject of Chairman Chapek's attention and a Disney-orchestrated campaign of vilification on the one hand, but Disney's embrace of the CCP and despite its record of mass murder, forced sterilizations and forced labor, and industrial scale human rights violations, an embrace which most assuredly does present material compliance and business risks, is ignored by management, on the other.
Such a letter is often a precursor to a shareholder derivative suit against a corporate board for violating its fiduciary duties to prevent damage to and waste of corporate assets, including its brand reputation and intellectual property, and to adequately maintain and oversee management's compliance with critical legal mandates.
Statement From America First Legal President Stephen Miller: 
"The decision of The Walt Disney Corporation to promote the introduction of age-inappropriate sexual material in kindergarten classrooms, including radical gender ideology, and to fight the democratically-elected government of Florida in order to achieve this end, jeopardizes the financial future of the company and its shareholders in service of an extreme political agenda. The Board of Directors has a fiduciary obligation to ensure it fulfills its duty of oversight, and should provide answers to its shareholders without delay."
Read the letter here. 
To schedule an engagement with America First Legal, please email [email protected].
###