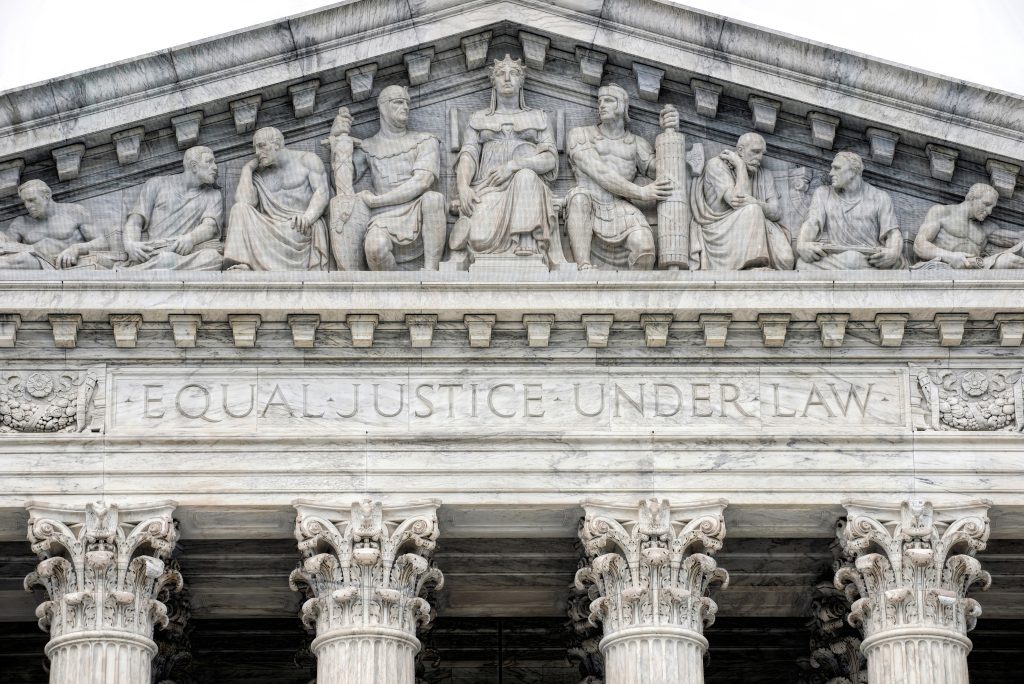 WASHINGTON, D.C. – Today, the Supreme Court of the United States issued a historic decision for equality in the United States—ruling that the admissions practices of Harvard and the University of North Carolina violate the Constitution's Equal Protection guarantee. As a result, in short, race-based admissions policies in undergraduate admissions should effectively be dead.
America First Legal (AFL) was proud to submit an amicus brief in the case and will be very soon taking further action as a result of this decision.
Statement from America First Legal President Stephen Miller:
"Today's ruling is a historic victory for equal justice in America.
But now the real work begins. We expect many colleges and universities across America to either keep their current policies in place or do everything they can to work around this ruling so they continue discriminating based on race.
That is why we are officially asking all Americans victimized by racial discrimination from colleges and universities to contact America First Legal immediately.
This ruling means we can strike hard legally in our courts now and win major victories. Now is the time to wage lawfare against the DEI colossus. Contact us TODAY," said Stephen Miller.
Statement from Gene Hamilton, America First Legal Vice President and General Counsel:
"For decades, countless Americans have suffered under the guise of 'affirmative action,' with colleges and universities explicitly holding down certain groups of Americans in an attempt to lift up others. But the simple fact remains—all discrimination based on race is wrong. If we strive to truly achieve equality under the law in the United States, we must all commit to eradicating these policies wherever they arise. In the workplace, in schools, in medical care: everywhere. We at AFL will continue our crucial work for equal rights under the law for all Americans, and we look forward to advancing our clients' interests wherever we can," said Gene Hamilton.
Read the decision here.
Follow us on social media for the latest updates on America First Legal's fight to protect your constitutional rights!
Twitter, Facebook, GETTR, Parler, Instagram
To schedule an engagement with America First Legal, please email [email protected].
Photo credit: W.Scott McGill/Adobe Stock Images