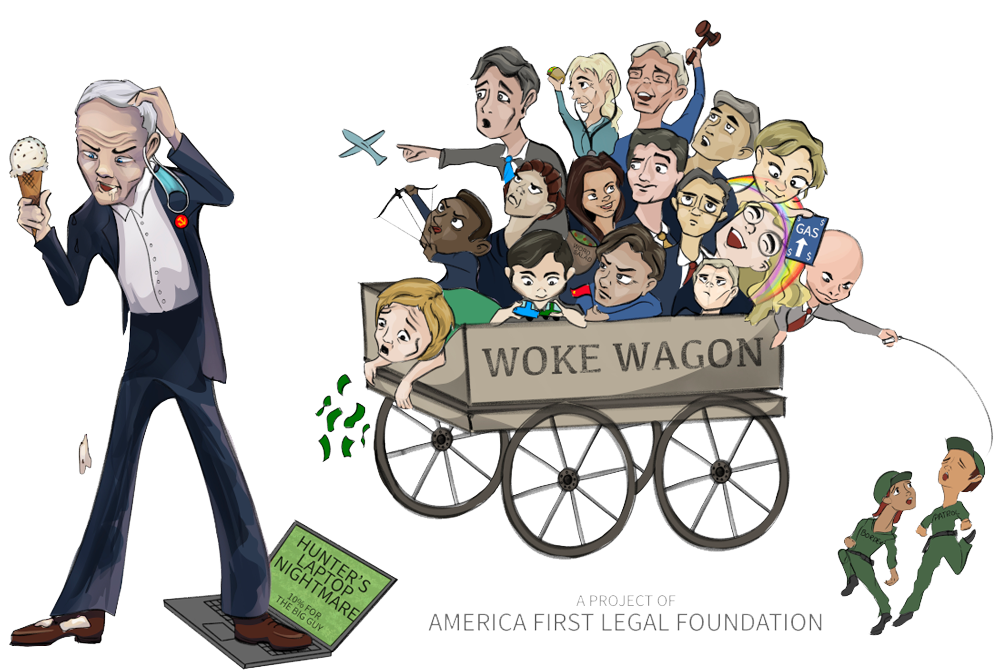 WASHINGTON, D.C. – Today, America First Legal (AFL) released new capabilities on the Woke Wagon – a searchable database of Biden Administration political appointees.
AFL submitted FOIA requests to every department and agency across the federal government to obtain information about the Administration's political appointees. AFL has obtained information from many departments and agencies. Many Departments illegally failed to provide the requested information – leading to a litigation blitz where AFL sued 11 federal agencies to obtain the records it has now made public on the Woke Wagon.
Today, AFL is proud to announce new functions, including:
Documents are now text-searchable
Results can be filtered by relevance, name, or salary
Visit the Woke Wagon today to take advantage of these new and improved features and to learn more about activists who have secured positions in the highest levels of our federal government.
Visit the Woke Wagon here.
Follow us on social media to get the latest updates on America First Legal's fight to protect your constitutional rights!
Twitter, Facebook, GETTR, Parler, Instagram
To schedule an engagement with America First Legal, please email [email protected].