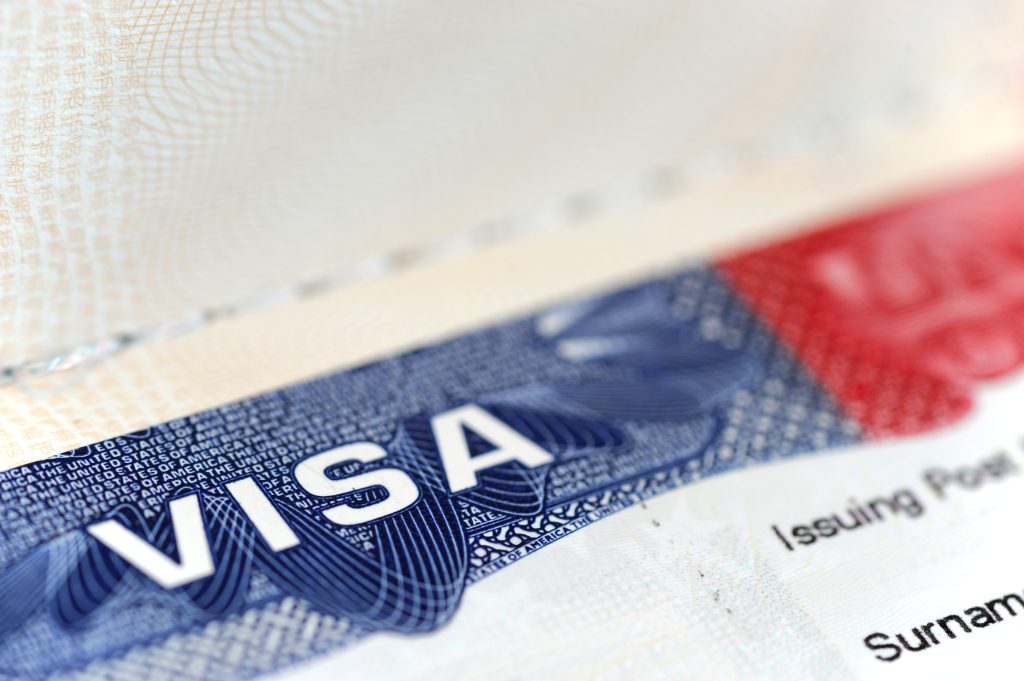 Foreign Workers on the Rise Since Biden Administration Abandoned Trump-Era Policies That Put American Workers First
WASHINGTON, D.C. – Today, America First Legal (AFL) opened a new critical investigation by filing Freedom of Information Act (FOIA) requests with multiple departments and agencies across the federal government–the Department of Labor, U.S. Immigration and Customs Enforcement, U.S. Citizenship and Immigration Services, the Department of State, and the Department of Justice–to obtain records related to Microsoft's efforts to hire foreign workers in instead of U.S. workers.
Recent reporting has indicated that iconic corporations like Google, Meta, Amazon, and Microsoft are hiring foreign workers while laying off American workers. For example, according to the New York Post's reporting, Microsoft has apparently hired lobbyists to expand the number of available H-1B visas so that it can bring more foreign labor into the country.
In theory, our immigration laws should protect American workers from unfair competition from foreign H-1B visa holders. In practice, however, employers frequently abuse the H-1B visa program to cut costs by hiring cheaper foreign workers. For example, one study found that nearly 80% of all approved H-1Bs were for jobs below market rates. And employers do not have to pay payroll taxes for H-1B holders from dozens of countries because of special agreements the United States has signed with those aliens' home countries. In October 2021, the Departments of Justice and Labor settled a longstanding Trump Administration investigation into Facebook (now part of Meta) related to its use of foreign workers instead of U.S. workers, resulting in Facebook paying millions of dollars in civil penalties.
The American job market is rife with H-1B visa abuse because the Biden Administration has rolled back many critical Trump-era H-1B reforms that were protecting American workers. For example, the Trump Administration eliminated the prior practice of allocating H-1Bs by lottery and instead set up a system to allocate them by wage level, a crucial reform that made it virtually impossible for companies to hire low-wage foreign workers to replace their American employees. The Biden Administration delayed the implementation of this needed rule and then revoked it entirely. The Trump Administration also tightened up a number of definitions and program requirements to stop H-1B abuse. On President Biden's first day in office, he withdrew important elements of this reform, and then later revoked it entirely. Now, Microsoft and other woke corporations are taking advantage of these destructive rollbacks.
The government and the private sector continue to put the American people last to propel their open borders agenda – accountability is long overdue. America First Legal is determined to expose any government involvement in this anti-American hiring scheme.
Statement from James Rogers, America First Legal Senior Counsel:
"It is despicable for a company to fire its own workers and then turn around and hire foreigners as replacements, all just to save a few dollars. The letter and the spirit of the law forbid such practices. American companies that engage in this appalling behavior need to be held accountable. It's time for them to start following the law and respecting the rights of American workers." said James Rogers.
Read the FOIAs here, here, here, and here.
Follow us on social media for the latest updates on America First Legal's fight to protect your constitutional rights!
Twitter, Facebook, GETTR, Parler, Instagram
To schedule an engagement with America First Legal, please email [email protected].
Photo credit: nd700/Adobe Stock Images