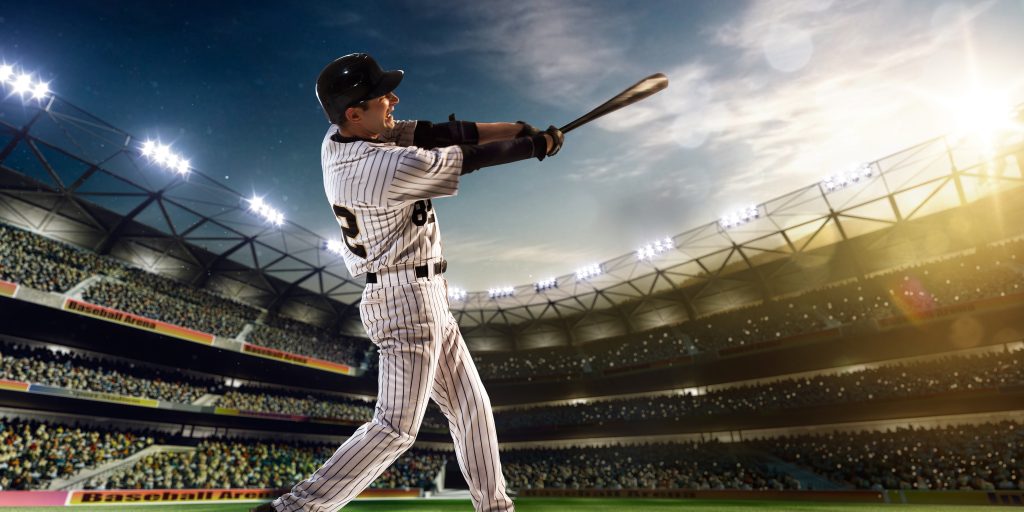 WASHINGTON, D.C. – Today, America First Legal's (AFL) Center for Legal Equality filed a federal civil rights complaint with the U.S. Equal Employment Opportunity Commission (EEOC) against Major League Baseball (MLB) for racially discriminatory programs.
MLB's official website reports at least four facially unlawful employment and contracting programs: the "MLB Diversity Pipeline Program," the "Diversity Fellowship Program," the "Diversity in Ticket Sales Training Program," and the "Diverse Business Partners Program." Those facially discriminatory programs belie the MLB's official statements claiming that it does not discriminate on the basis of race, color, national origin, or sex.
For example, MLB advertises its Diversity Pipeline Program as "seeking to identify, develop, and grow the pool of qualified underrepresented and female candidates for on-field and front office baseball operations roles." It is an unlawful employment practice for MLB to "discriminate against any individual because of his race, color, religion, sex, or national origin in admission to, or employment in, any program established to provide apprenticeship or other training." However, MLB's website makes it explicitly clear that the Diversity Pipeline Program is only for "qualified minority and female candidates."
MLB's arrogant disregard for our anti-discrimination laws is even more starkly displayed in its 2023 Diversity Pipeline Scout and Coaching Development Program, which "will teach women and people of color interested in scouting the basics of scouting and provide tools to enhance their existing experience in scouting and related areas."
MLB advertises its "Diversity Fellowship Program," as an effort to "provide the opportunity for young, diverse professionals to experience front office positions" and that "fellows will have the opportunity to work in baseball operations and see the inner workings of a front office." Under the "Eligibility" section of the program's "About" page, MLB once again explicitly states that only "people of color and female candidates" may apply.
MLB's website also advertises the "Diversity in Ticket Sales Training Program." This program is "designed to provide participants a jumpstart in their sales careers through a series of training sessions and consideration for entry-level sales opportunities across Major League Baseball (MLB) and Minor League Baseball (MiLB) entities." MLB further states that the program "aims to grow the visibility of people of color and women within the industry who successfully complete this program directly into hiring pipelines with clubs."
42 U.S.C. § 1981 prohibits racial discrimination in the making, performance, modification, and termination of contracts, and in the enjoyment of all benefits, privileges, terms, and conditions of the contractual relationship. However, MLB admits giving preference to contractors on the basis of race and sex in its "Diverse Business Partners Program." The program is described as "an initiative designed to increase opportunities for minority and women-owned businesses to participate in the procurement activities of Major League Baseball Operations."
America First Legal also sent a letter to the Commissioner of Baseball, Robert Manfred, Jr., demanding that the MLB cease and desist from violating civil rights law and immediately stop their unlawful policies.
Statement from Ian Prior, America First Legal Senior Advisor:
"In 1947, Jackie Robinson ended the color barrier in Major League Baseball for what America thought was forever. Yet, eight decades later Major League Baseball continues to discriminate on the basis of race and gender in its employment and contracting practices. While the product on the field remains the paragon of meritocracy, Major League Baseball has decided that the same equal opportunity does not extend to front offices, scouting, and coaching. It is both appalling and sad that 'America's Pastime' would continue to engage in such anti-American practices and reject the very concept that has made the sport what it is and should always be – equal opportunity for all." said Ian Prior.
Read the EEOC letter here and the letter to the commissioner here.
Follow us on social media to get the latest updates on America First Legal's fight to protect your constitutional rights!
Twitter, Facebook, GETTR, Parler, Instagram
To schedule an engagement with America First Legal, please email [email protected].