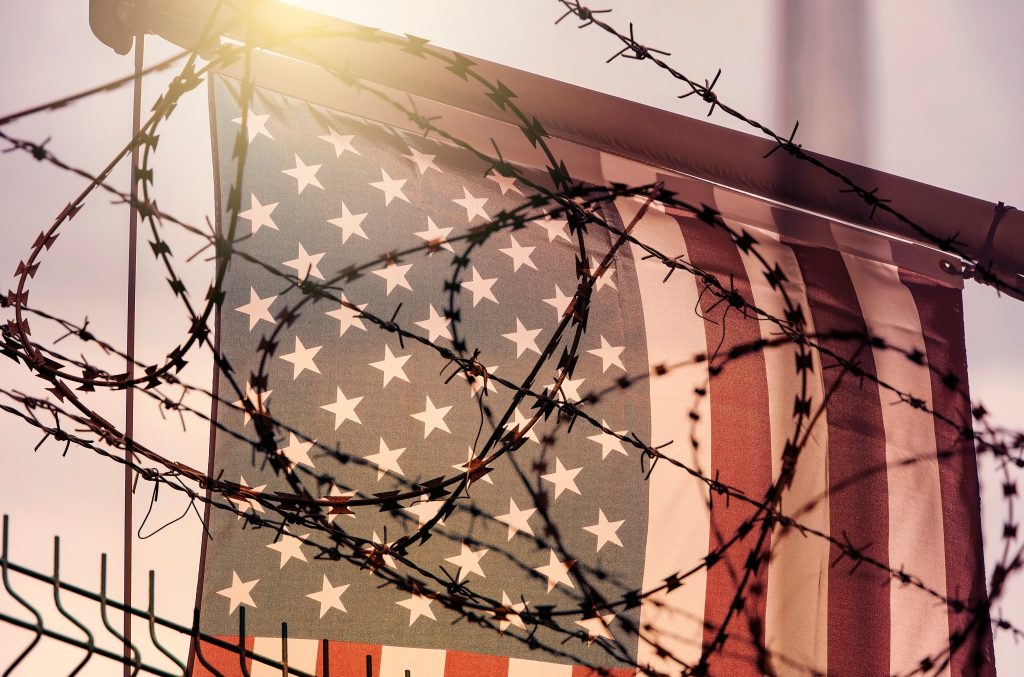 WASHINGTON, D.C. – Today, America First Legal (AFL) filed a supplemental lawsuit with the state of Texas, and in partnership with a coalition of states, against the U.S. Department of Homeland Security (DHS) for illegally authorizing an unlawful policy that will allow hundreds of thousands of illegal aliens to be released into the United States. This brazen policy is in direct violation of the Immigration and Nationality Act and the Administrative Procedure Act (APA).
The policy, called "Parole with Conditions," allows aliens at the border to enter the United States virtually consequence-free. Under the policy, aliens receive a document requesting them to come back to DHS at some point in the future to be processed for immigration court proceedings. However, they almost never suffer any consequences if they ignore the request. The Parole with Conditions policy is a shameless violation of federal immigration law, which requires that aliens who cross the border illegally be processed right away for immigration court proceedings and that they be detained until their immigration court proceedings have concluded.
Parole with Conditions will cause irreparable harm to the United States. Costs for public education, law enforcement, incarceration, unreimbursed health care, and other public services for such illegal aliens will skyrocket – burdening the State of Texas, and every other State. Once paroled, these illegal aliens are released into the United States without restrictions as to where they may go and without monitoring or other safeguards to track their whereabouts. Even worse, federal regulations give paroled aliens the eventual right to receive public benefits such as welfare payments, food stamps, and Medicaid.
President Biden's Department of Homeland Security continues to break the law in order to propel its destructive immigration agenda. Unauthorized mass immigration has severe implications for the American public – every state has become a border state.
Statement from Gene Hamilton, America First Legal Vice President and General Counsel:
"The Biden Administration has sacrificed the rule of law at the altar of open borders. This catastrophe is a creature of their own creation. We will not relent in our work with these brave Attorneys General to defend the sovereignty of our country and the rule of law." said Gene Hamilton.
Statement from America First Legal President Stephen Miller:
"We are honored to join with the courageous Ken Paxton to file this emergency lawsuit on behalf of Texas to stop Joe Biden's from deluging our nation with mass releases of illegal aliens following his termination of Title 42. This is a grave national emergency and we are taking urgent emergency action," said Stephen Miller.
Read the lawsuit here.
Follow us on social media to get the latest updates on America First Legal's fight to protect your constitutional rights!
Twitter, Facebook, GETTR, Parler, Instagram
To schedule an engagement with America First Legal, please email [email protected].
Photo credit: Savvapanf Photo ©/Adobe Stock Images