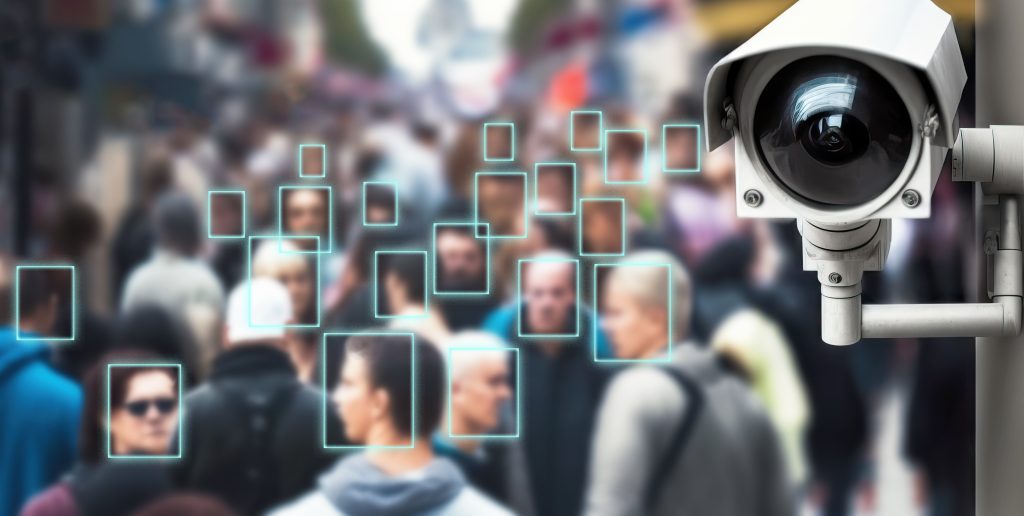 WASHINGTON, D.C. – Today, America First Legal (AFL) released the first set of documents obtained from a lawsuit against the Department of Homeland Security's (DHS) Office of Intelligence & Analysis (I&A). The documents show that the Biden Administration's claim that the threat of domestic terrorism justified its oppressive show of force in the nation's capital after January 6, 2021, and its weaponization of the U.S. government's domestic intelligence and security apparatus against conservatives, Christians, and Republicans, was nothing more than a castle of sand.
On February 11, 2021, DHS I&A's Counterterrorism Mission Center (CTMC) did its best to identify "Probably Indicators of Violence in the Wake of the US Capitol Breach" to describe an ongoing domestic terror threat "throughout the National Capital Region."
Even though the narrative seemed predetermined, the "intelligence" only "partially observed" one category (out of ten) of the "probable indicators of violence."
While I&A redacted all the potential "indicators," in this release, a separate DHS Transportation Security Administration (TSA) document revealed that I&A had published the following list of "probable indicators of violence" for the D.C. area, even though TSA acknowledged that "[s]ome of these observed indicators may include constitutionally protected activities and should be evaluated in the totality of circumstances."
Online calls by event organizers to bring weapons to protests or counter protests.
Widespread calls by event organizers for violent extremists to attend protests or counter protests.
Increase in the frequency of violent flashes occurring between ideologically opposed groups.
Public announcements that prominent figures associated with ideological movements will attend planned protests.
Calls for violence in response to arrests of individuals involved in the breach of the U.S. Capitol.
Online calls for violence in response to discussions about political or policy changes.
To compile its list of "partially observed" "probable indicators of violence," DHS I&A primarily relied on mainstream media reporting, such as the New York Times and Washington Post.
However, as AFL has previously shown, these mainstream media journalists readily served as eager collaborators with the Deep State and as willing conduits for the government's desired narrative.
Despite DHS I&A's weak evidence—based almost entirely on mainstream media "reporting"—of a heightened domestic terror threat after January 6, the Biden Administration maintained its oppressive National Guard show of force in the National Capital Region until May 24, 2021.
On February 12, 2021, Biden's DHS I&A followed up with another intelligence product to raise the alarm about the "increased" and "persistent" threat of domestic terrorism in the wake of January 6.
In usual Deep State fashion, the report appears to have been selectively leaked to mainstream media national security correspondent Catherine Herridge to amplify this narrative.
Again, the "intelligence" relied heavily on mainstream media reporting, including the New York Times and the Washington Post.
To support its narrative, the report cites, among other things, stories misconstruing the deaths on January 6 as the result of domestic terrorism, the suspiciously planted pipe bombs, and a plot to kidnap Michigan Governor Whitmer that now appears to have been hatched by FBI informants.
While it specifically cites damage to "Democratic Party Headquarters" in Portland, the report otherwise downplays the "lawful protests" and "nationwide civil unrest" that occurred "since May 2020."
Glaringly, the biased report omits the violent attack on the Federal Courthouse in Portland and the deadly arson in Minneapolis (instead, the report describes a "suspected militia extremist" that was charged with participating in the Minneapolis riots).
These documents show that the Biden Department of Justice is not the only agency using maximum effort to manufacture and exaggerate the threat of domestic terrorism. Relying on biased stories from the New York Times and Washington Post, the Biden DHS has since resorted to demonizing "misinformation" spreaders, like a hypothetical "Old High School Friend and Budding Conspiracy Theorist" and Covid misinformation-posting "Uncle Steve."
Immediately after taking power, the Biden Administration cited the January 6 protests as a pretext for targeting its political opposition. Then, in June 2021, it published the "National Strategy for Countering Domestic Terrorism," promising to use federal law enforcement and intelligence capabilities against the loyal and patriotic American citizens they deem undesirable and deplorable due to their traditional, constitutional, or conservative political and religious views. Then, in October 2021, it smeared parents as domestic terrorists. Then, in February 2022, it labeled "false or misleading narratives and conspiracy theories, and other forms of mis- dis- and mal-information," including conservative political speech, as a "factor" that "fuel[s]" the "heightened threat environment" in the United States.
The Biden Administration and its allied tech oligarchs have combined and collaborated to silence American patriots and suppress dissent. America First Legal will keep fighting to expose the truth and protect our Constitution.
Statement from Reed D. Rubinstein, America First Legal Senior Counselor and Director of Oversight and Investigations:
"The Biden Administration and its allies have combined to smear, silence, and repress political and religious conservatives. Lawlessly, the left has taken the massive combined power of the federal government and the large tech companies to erase the wide difference between advocacy and incitement, between preparation and attempt, between assembling and conspiracy, to punish its political opponents. 'Disinformation,' 'misinformation,' and 'malinformation' are flexible weapons that have no place in our system of law, and by using them, the Biden Administration is planting the virus of totalitarian ideology within our body politic." said Reed Rubinstein.
Read the entire production here.
View the FOIA Request, case documents, and previous productions here.
Follow us on social media to get the latest updates on America First Legal's fight to protect your constitutional rights!
Twitter, Facebook, GETTR, Parler, Instagram
To schedule an engagement with America First Legal, please email [email protected].
Photo credit: ChaoticDesignStudio/Adobe Stock Images