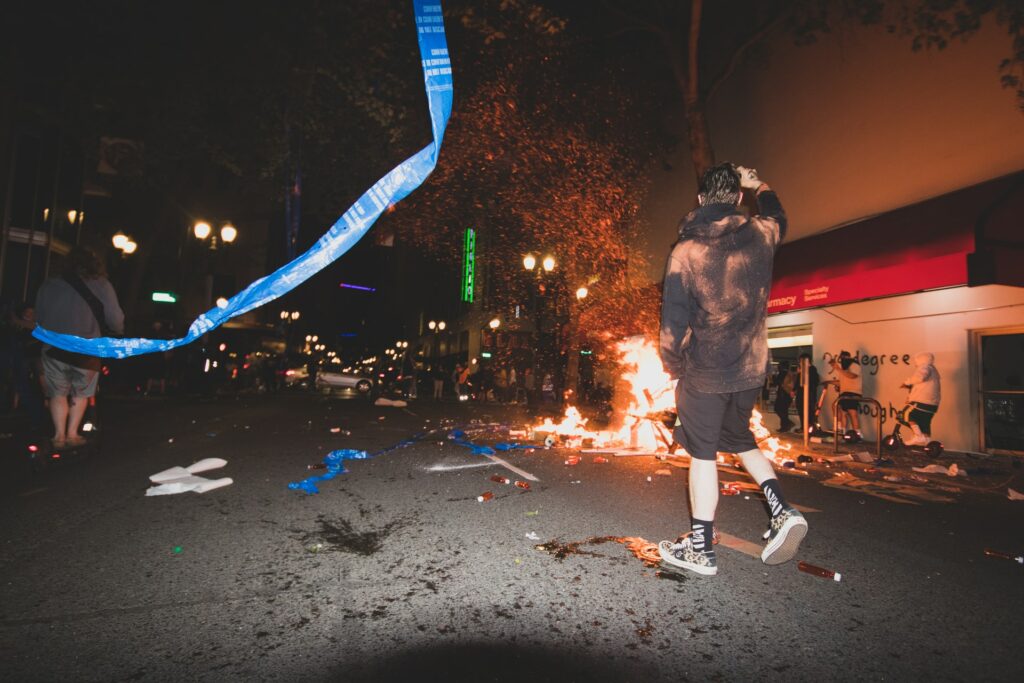 WASHINGTON, D.C. – On Friday, America First Legal (AFL) filed a lawsuit against the Biden Administration's Department of Justice for withholding records relating to its recommendation that a career criminal who committed arson and killed a man during the Minneapolis riots of 2020 should receive a reduced sentence because he "was in the streets to protest unlawful police violence".
The Justice Department's posture in this case is particularly striking in comparison to its relentless pursuit and over-charging of the January 6 protestors. Thus, AFL requested records on January 25, 2022. Congressional oversight demands from both the House and Senate followed shortly thereafter. However, the Justice Department has refused to answer.    
The Department's primary duty is to impartially enforce federal law. It should not have a lenient standard for the Biden Administration allies and a much stricter standard for the Biden Administration's opponents, and it certainly should not be making law enforcement decisions based on the color of an accused's skin.  AFL will continue fighting to protect the public's right to know whether the Justice Department is enforcing federal law fairly.
Statement From America First Legal Senior Counselor Reed D. Rubinstein: 
"Public faith in the Department of Justice depends on the perception that the law is enforced impartially. This case, however, is substantial evidence that the Biden Administration has infected federal law enforcement with partisan animus and racism, rolling back decades of progress toward the promise of equal justice for all Americans. To protect the Department and the rule of law, those who racialize law enforcement must be exposed and then separated from the federal service,"  Reed Rubinstein said. 
Read the lawsuit here.
To schedule an engagement with America First Legal, please email [email protected].