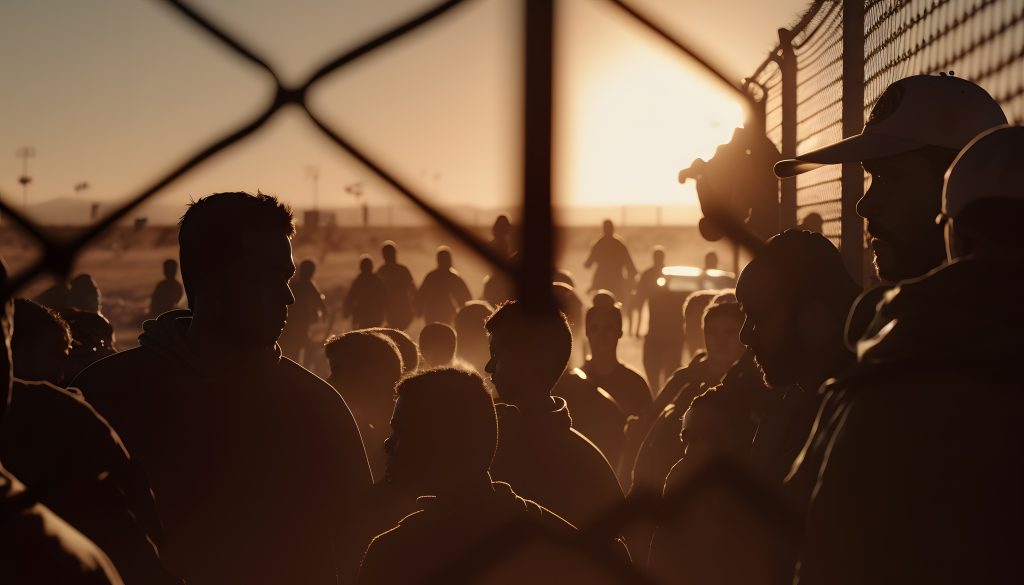 WASHINGTON, D.C. – Today, America First Legal (AFL) released new documents, obtained through litigation against the Department of Health and Human Services (HHS), revealing how the Biden Administration funded a contract for a former Obama and Biden Administration staffer to the tune of billions of dollars. While the topline number has been reported recently, documents obtained by AFL detail how the contract grew to a whopping $2 billion, and reveal how the money was spent on illegal aliens. These documents underscore that the Biden Administration cares more about illegal immigration than it does the American public, which continues to be a common theme in documents AFL receives.
In 2020, Family Endeavors hired Andrew Lorenzen-Strait, a former member of the Biden transition team. The American Accountability Foundation recently launched a website to help educate the public and lawmakers about the problematic leadership of Andrew Lorenzen-Strait's colleague, Claire McNulty. Shortly after Endeavors hired Lorenzen-Strait, HHS awarded it a single-source, no-bid contract worth $530 million dollars. At the same time, the Department of Homeland Security's (DHS) Immigration and Customs Enforcement (ICE) awarded Endeavors a contract of $87 million. Since Endeavors had no noticeable government contracts before the arrival of a politically connected Biden-Administration staffer, AFL opened an investigation to provide the American people with answers into the seemingly corrupt transfer of over $600 million dollars to political allies.
Today, AFL is releasing the findings of this investigation. The documents AFL obtained reveal that:
After the DHS Inspector General published a report concerning the waste in the ICE contract, HHS closed its original contract with Endeavors, and opened a new contract the very next day;
Under the second contract, Endeavors has already been paid $1.1 Billion;
Under the second contract, Endeavors could receive upwards of $2 Billion, bringing the total potential award amounts to nearly $2.8 Billion (for the two contracts combined); and
The contract was paid out through the spring of 2023, even as the facility was empty for months due to reports of "poor living conditions," per CBS News.
The documents also reveal all the services that taxpayers are supplying to unaccompanied alien children who come to the country illegally, including "music therapy," "horticulture therapy," "pet therapy," and "thoughtfully designed" and "purposefully built" culturally sensitive events and programming.
Contract award amount from HHS has more than quadrupled since first reporting
Documents obtained by AFL reveal that after the ICE contract came under scrutiny by the Inspector General and the House Oversight Committee, HHS ended the original contract and opened a new contract the very next day. Furthermore, information obtained from the documents, paired with reporting on USASpending.gov, shows that the previously highly-scrutinized contract award for $530 Million has ballooned to a total obligated amount of nearly $2 Billion, with a total potential award amount of $2.8 Billion, between two contracts.
March 17, 2021 – Endeavors received two sole-source, no-bid contracts. One was for $530 Million from HHS and the other was for $87 Million from ICE.
April 12, 2022 – DHS OIG released a report finding $17 Million in waste on ICE's contract alone. AFL also previously exposed documents revealing terms in the ICE contract showing how illegal aliens were entitled to hotel rooms, room service, child care services, dual language television, 24-hour snacks, and laundry services.
May 4, 2022 – Members of the House Committee on Oversight and Reform Minority requested documents relating to the ICE Contract.
May 15, 2022 – Endeavors terminated the original contract, under code 75ACF121P00005 – which AFL obtained via document production. To date, HHS has paid $390.7 million of the $707.8 million obligated under the contract and its modifications.
May 16, 2022 – HHS awarded Endeavors a new contract under code 75ACF112C00016. To date, the government has paid over $1.1 billion on this contract and its total potential value is $2.0 billion.
AFL's documents show what the government was purchasing at a cost of over $2 million per day.
AFL also obtained Endeavors' slide decks that show how they justified charging over $2 million dollars a day to the government for a total capacity of 500 beds–over $4,000 per bed, per day. These slides show that Endeavors provided "music therapy," "pet therapy," sheltered athletic facilities, and cultural events for illegal aliens.
The same facility also provides "intense, individualized support" in a variety of academic subjects ranging from mathematics to social studies and creative writing.
Beyond tutoring and therapy, the facility also provides access to "cultural events" and sporting activities.
To support these cultural activities and sporting events, Endeavors provides access to large outdoor recreation facilities, like a covered soccer field and outdoor gardens.
Statement from Gene Hamilton, America First Legal Vice President and General Counsel:
"The Biden Administration has overseen what could be the largest international child trafficking and smuggling regime in human history, and they have done nothing to stop it. Instead, they have doled out contracts worth billions of dollars in taxpayer dollars, some of which appear to be totally unaccounted for, and lined the pockets of their allies. Until something changes, this cycle will perpetuate itself, leading to a situation where the American people continue to shell out their hard-earned money to fund the completion of a cycle of egregious human trafficking and smuggling," said Gene Hamilton.
View all of the productions here.
Follow us on social media to get the latest updates on America First Legal's fight to protect your constitutional rights!
Twitter, Facebook, GETTR, Parler, Instagram
To schedule an engagement with America First Legal, please email [email protected].
Photo credit: Adin/Adobe Stock Images