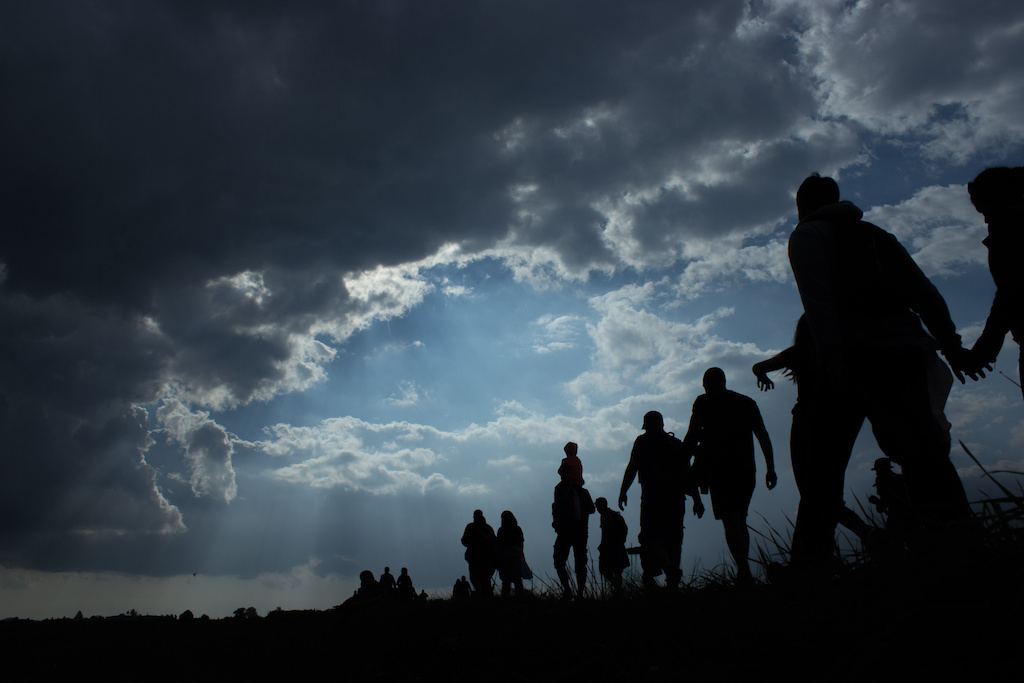 WASHINGTON, D.C. – Today, America First Legal (AFL) announced that it has sued the U.S. Department of Health and Human Services (HHS) for illegally concealing records related to the Biden Administration's reckless open borders policies for the hundreds of thousands of unaccompanied alien children (UAC) who have been released into the United States since January 20, 2021.
As revealed by AFL yesterday, a record-setting approximately 350,000 UAC have been encountered at the southwest border since the beginning of FY 2021. And in that time, the Biden Administration has managed to deport only 409. Meaning roughly 350,000 new UAC who were smuggled, trafficked, or enticed to enter the United States as a result of the Biden Administration's open borders policies are likely somewhere within the United States today. But where they are, and under what circumstances, remain open questions because of the Biden Administration's wilful failure to ensure proper screening of those entrusted to care for the UAC inside the United States.
When identified as an UAC at the border, an alien minor is handed over to HHS-funded private housing facilities that in turn place that UAC with a "sponsor" inside the United States. The reality, however, is that very little vetting is done of either the UACs (some of whom are underage gang members and, sometimes, adults) or the sponsors. Many sponsors are simply unfit to sponsor legitimate UAC for reasons ranging from illegal status, to lack of capacity to properly house and care for children. In too many cases, the sponsors have no relation to the UAC at all, and the UAC are being smuggled or trafficked as part of a larger criminal scheme. In many of these cases, the sponsors are co-conspirators in the smuggling and trafficking operations. Many of these UAC disappear into sex trafficking, forced labor, or simple abuse. According to a New York Times analysis, HHS has been unable to reach more than 85,000 children over the last two years. By its own admission, HHS has lost track of more than 30,000 UAC under the agency's charge since January of this year.
The Trump Administration had imposed strict screening requirements for sponsors of UAC, which the Biden Administration promptly tossed aside upon taking office. The Biden Administration has created this humanitarian nightmare and refuses to do anything to stop it. The Biden Administration has intentionally fueled historic levels of illegal immigration into the United States by advertising its open-borders policies across the world and visibly refusing to enforce federal immigration laws. Actual UAC who are caught up in this failure are victimized by both cartels along their journey and then in the United States by the people who paid the cartels to bring them here.
The Biden Administration must be held to account for the injury and death it is causing in the name of its lawless political crusade. America First Legal intends to use this litigation to get to the bottom of the damage being done by Joe Biden and his fellow radicals and show the American people how the federal government is responsible for causing one of the greatest humanitarian crises in human history.
Statement from America First Legal President Stephen Miller:
"America First Legal will not rest in one battle against Biden's catastrophic campaign to smuggle as many illegal minors into the United States as quickly as humanly possible," said Stephen Miller.
Read the complaint here.
Follow us on social media to get the latest updates on America First Legal's fight to protect your constitutional rights!
Twitter, Facebook, GETTR, Parler, Instagram
To schedule an engagement with America First Legal, please email [email protected].
Photo credit: Jiri/Adobe Stock Images