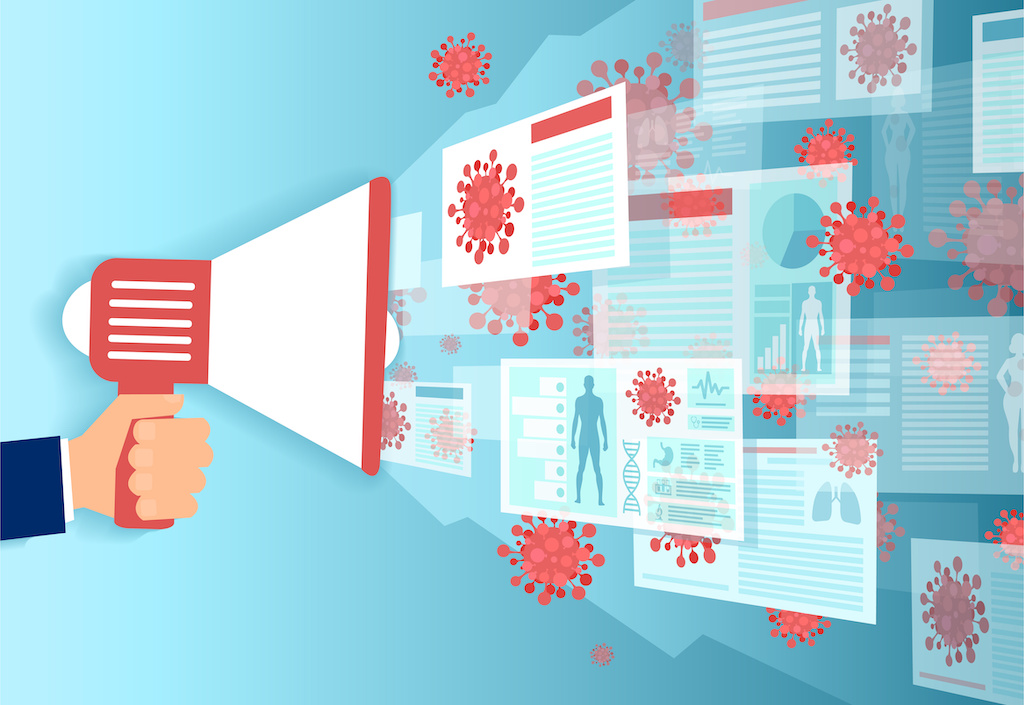 WASHINGTON, D.C. – Today, America First Legal (AFL) released a fifth set of documents obtained as the result of its litigation against the Centers for Disease Control and Prevention (CDC), revealing that the Biden Administration wove its radical "equity" agenda into its COVID-19 vaccine promotion policy. The documents also revealed the extent to which the Administration pushed the vaccine for children, pregnant 'people,' and African Americans—despite healthy skepticism toward the government's medical advice.
AFL's first release of documents revealed the explicit collusion between the CDC and Big Tech to censor what the Biden Administration deemed "misinformation" and push covert COVID-19 propaganda. AFL's second release built the evidentiary record showing that CDC specifically sent Facebook and Twitter-specific posts to take down, throttle, censor, or flag. AFL's third release revealed that the CDC's mask guidance policies for school children were driven by political polling by liberal dark money group The Kaiser Family Foundation rather than science. AFL's fourth release revealed the government had secret access to a Twitter portal to censor dissenting views.
This fifth release shows that the Biden Administration's radical agenda of racial profiling and identity politics led policy-making at the highest levels, resulting in a drive to push the COVID-19 vaccination for children despite overwhelming evidence that children are not a COVID risk, strong evidence that young men, in particular, faced a risk for potentially lethal myocarditis and/or pericarditis from mRNA COVID-19 vaccines, and no evidence proving the vaccine's long term safety or efficacy in children. Blind partisan fervor, not traditional scientific and public health principles, appears to have led the Biden Administration to push valueless injections on people who did not want or need them.
BULLYING PARENTS TO VACCINATE YOUNG CHILDREN, EVEN WHEN PARENTS WERE NOT PRESENT:
CDC's own slides showed that COVID was less prevalent among children under 18, with the percentage of cases significantly trailing the share of the population for age groups 0-4 and 5-17 (pg. 64).


Yet, in a slide titled "Policy Considerations," CDC considered how to inject children when a parent is not present (pg. 57).



Similarly, CDC aimed to take advantage of family doctors' status as "trusted providers" in order to push injections on children (pg. 56).




Finally, CDC was planning propaganda campaigns to promote the vaccines for teenagers to skeptical parents before they were ever approved.
Before these experimental injections were even granted an emergency use authorization, and while 5 in 10 parents were rightfully hesitant to inject an unknown substance into their children during puberty, the Biden Administration was hard at work trying to bully parents and their kids to submit to their will. (pg. 23, 56)

CDC USES "BLACK TWITTER" TO PROMOTE VACCINATION:
These documents show that the CDC found "Black adults may have more concerns about side effects." But instead of engaging based on the data and directly addressing the underlying (and well founded) mistrust, the CDC chose instead to infantilize Black Americans. CDC's solution was to have its designated "community partners" use "Black Twitter" to "disseminate messages and conduct outreach in a trusted and culturally responsive and linguistically appropriate way." (pg. 8).

CDC PROMOTES VACCINATING PREGNANT "PEOPLE":
First, although the science is settled—and reality has affirmed for millennia—that only females conceive and bear children, the CDC mocked biology and erased women from childbearing. Then, CDC issued a "health advisory" stating that it "Strongly recommends" "vaccination either before or during" pregnancy because it asserts, that the "benefits of vaccination outweigh known or potential risks." Virtually all medicines come with a warning about mothers who are pregnant, trying to become pregnant, or breastfeeding, and yet for COVID-19 injections, the CDC threw conventional wisdom to the side and disregarded the risk of unknown long-term side effects (pg. 46).

This information was pushed to political leadership at the highest levels of the Biden Administration, including AJ Pearlman and Sarah Despres at HHS, Benjamin Wakana, Courtney Rowe, and Kevin Munoz at the White House, and other top officials from CDC, FDA, and NIH (pg. 45):

Even when it came to the Biden Administration's goal of pushing the vaccine on as many people as possible, the CDC engaged in woke, identity politics—an approach that played out with real consequences in several states, who subsequently conditioned life-saving care on race. For example, AFL forced Minnesota, Utah, and New Mexico to rescind their racist policy of administering treatment to COVID-19 patients based on race (pg. 58).

BIG TECH COZINESS WITH BIDEN ADMINISTRATION:
CDC's Vaccine Confidence Insight Report is an Orwellian guide to doublespeak and highlights just how much the Biden Administration relied on its ideologically allied Big Tech companies to do the federal government's bidding (pg. 25):


CDC REFERS TO UNDEFINED "MEDICAL AND STRUCTURAL RACISM AND DISCRIMINATION":
AFL previously uncovered that the CDC used dark money liberal group The Kaiser Family Foundation (KFF) to drive its guidance on masking children in school, rather than following the science, which indicated school children were neither COVID-19 vectors nor at risk from the disease.
Here, we find that the CDC also cited KFF data allowing them to target specific racial groups to promote the vaccine. The CDC mentions "medical and structural racism and discrimination" – terms that they fail to define. (pg. 3).


Statement from Gene Hamilton, America First Legal Vice-President and General Counsel:
"It's not just that the Biden Administration colluded with Big Tech and other entities to censor what it deemed to be 'mis-' or 'disinformation.' These records reveal another layer of the Administration's efforts to use the response to COVID-19 as a proving ground for many of the radical policies and tactics they have employed over the last two years. We are going to continue to expose these efforts, highlight cross-cutting issues for the American people, and ultimately, we will ensure accountability for what happened to the American people under the watch of the Biden Administration," said Gene Hamilton.
Read the full production here.
Follow us on social media to get the latest updates on all the battles America First Legal undertakes to protect your constitutional rights!
Twitter, Facebook, GETTR, Parler, Instagram
To schedule an engagement with America First Legal, please email [email protected].
Photo credit: Feodora/Adobe Stock Images