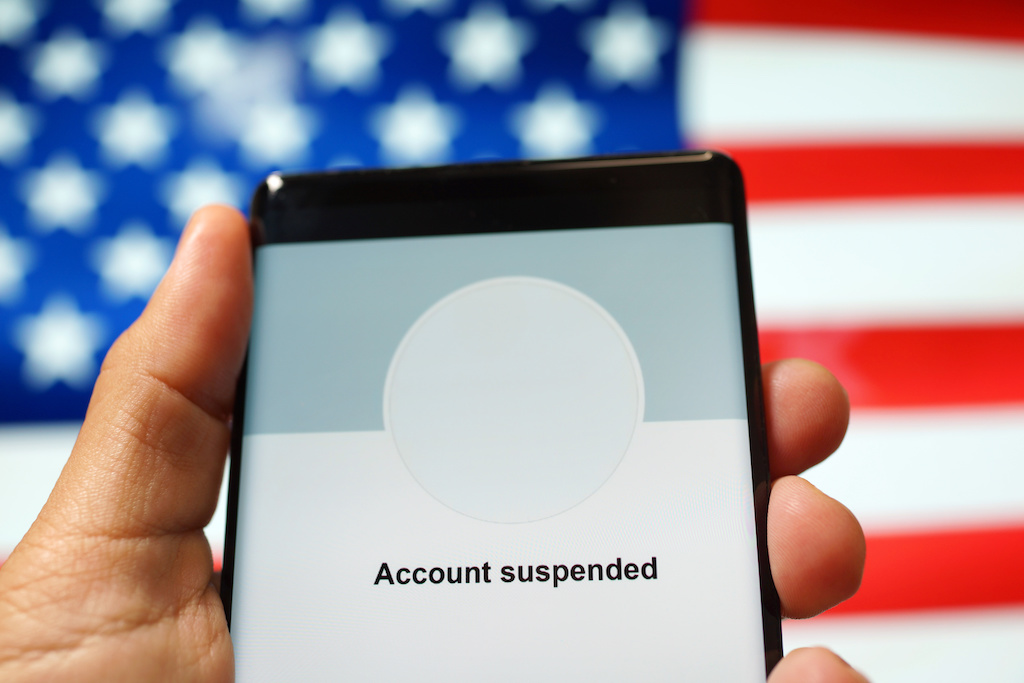 WASHINGTON, D.C. – Today, America First Legal (AFL) released the second set of shocking documents obtained from the Centers for Disease Control and Prevention (CDC) revealing further concrete evidence of collusion between the CDC and social media companies to censor free speech and silence the public square under the government's label of "misinformation."
AFL previously sued the CDC to compel the release of documents to uncover the degree to which the CDC and the White House had been censoring content it deemed "misinformation" or "disinformation."
After a year of work and demanding documents from Biden government bureaucrats, AFL has started to receive batches of documents.
This is AFL's second release of damning CDC documents. Our first release about collaboration between the CDC and Big Tech is here.
This production adds more evidence to what we now know happened: the Biden Administration and Big Tech companies colluded to throttle or outright censor speech that they deemed was damaging to their narrative, all under the guise of "safety" from "misinformation." Included in this production are the following emails:
CDC Emails Facebook About "Vaccine Confidence Group:"
On February 24, 2021 the CDC's "Digital Media Branch Chief, Division of Public Affairs," sent an email to two Facebook employees regarding that CDC finalized its Interagency Agreement (IAA) with the Census Bureau to combat misinformation and about CDC's "Vaccine Confidence group." Just a mere two months later, Facebook launched a "Vaccine Confidence" website:
CDC Holds Training on Facebook's Misinformation Reporting Channel:
On May 18, 2021, CDC hosted a session on "Training for Facebook's Misinfo Reporting Channel."
CDC Admits to Vaccine Injury:
While the CDC admitted to increased reports of Guillain-Barre Syndrome and Myocarditis in J&J-vaccinated individuals in August 2021, the CDC nevertheless continued to promote the vaccine with little hesitation:
CDC Emails Meta to Flag "Misinfo:"
The CDC sent emails to Meta, the parent company of Facebook and Instagram, flagging multiple examples of individuals' first amendment-protected activity on the social medias' platforms, labeled as "misinfo" by the CDC, and reminded them that the Census Bureau is involved in tracking these posts:
The social media posts flagged by CDC and the Census Bureau appear to have been removed:
CDC and Facebook Discuss Facebook's "Misinformation Manager:"
Facebook created a position for a "Misinformation Manager" to censor free speech on behalf of the government:
CDC responded to Facebook with the names and titles of its "leads," including its reinforcements from the Census Bureau's social media misinformation team, for their discussion on the types of topics being removed from Facebook:
CDC Invited Google to "be on the lookout" for "Misinformation" Meetings:
The CDC invited Google staff to participate in scheduled meetings to manage posts by the public the CDC determined was "misinformation:"
The CDC also invited Facebook staff to participate in these scheduled meetings to manage so-called "misinformation:"
CDC "Vaccine Confidence Insights Report" Sent to Facebook and Google:
On March 30, 2021 the CDC sent an email to Facebook and Google officials sharing a CDC "COVID-19 State of Vaccine Confidence Insights Report." Amongst the report's action items, the CDC includes short and long-term recommendations in order to "quickly and credibly debunk[ing] vaccine misinformation and disinformation."
Notably, the first long-term recommendation explicitly set forth the CDC's complicity with Big Tech to silence public conversation while "amplifying and promoting" content from "trustworthy sources, namely itself :
The records AFL has plied from the CDC reveal the shocking lengths to which the Biden Administration engaged in unconstitutional activities in order to silence Americans and promote propaganda. This disgraceful undertaking by the Biden Administration, with the willing complicity of Big Tech, is particularly egregious given that the health and welfare of millions of Americans was left vulnerable and compromised at the hands of government bureaucrats following Biden's political agenda.
AFL continues to vigilantly monitor the federal government and conduct crucial oversight work to ensure the American public knows the harsh realities of the government's undermining of the rule of law.
Statement from Gene Hamilton, Vice-President of America First Legal:
"America First Legal has been at the forefront of this fight, exposing the Biden Administration's collaboration with Big Tech to determine the existence of and propagate 'truth' for hundreds of millions of American citizens. This type of collaboration is a feature of totalitarian regimes, not a feature of a democratic republic like ours. The federal government is not the arbiter of objective truth, and America First Legal will work tirelessly to expose this unholy alliance between Big Tech and big government." said Gene Hamilton.
Read the second production here.
Read the first production here.
Follow us on social media to get the latest updates on America First Legal's fight to protect your constitutional rights!
Twitter, Facebook, GETTR, Parler, Instagram. To schedule an engagement with America First Legal, please email [email protected].