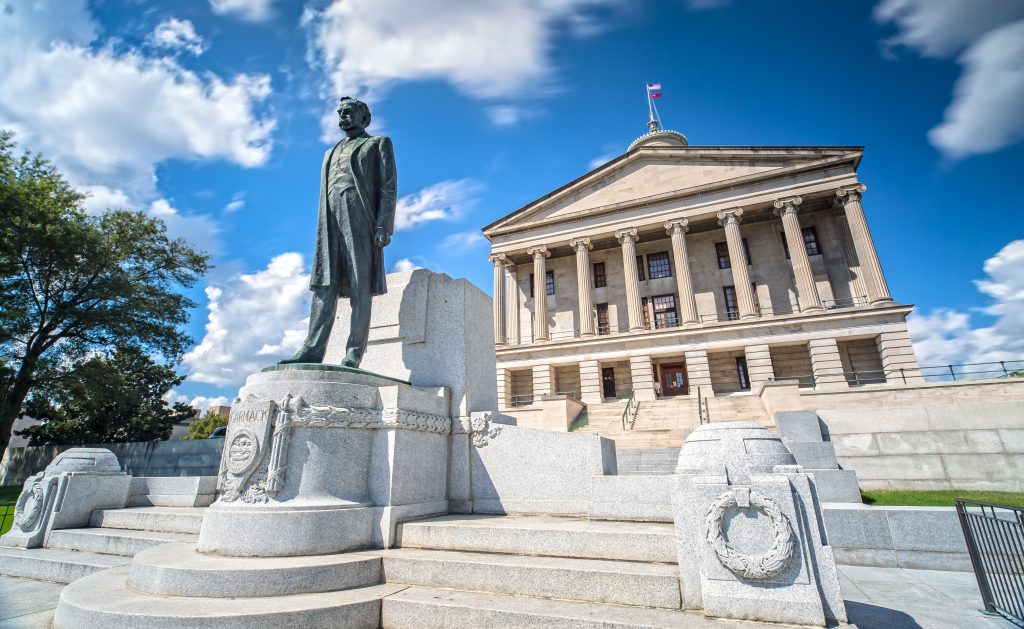 AFL Filed a Brief Earlier This Week in This Critical Case
WASHINGTON, D.C. – Late last night, the U.S. Court of Appeals for the Sixth Circuit granted a stay of a lower court injunction in L.W. v. Skrmetti–allowing to go into effect Tennessee's law that protects children from irreversible chemical castration and genital mutilation. 
Tennessee passed its law with bipartisan support earlier this year, and it was promptly challenged by individuals represented by the American Civil Liberties Union. A federal district court issued a preliminary injunction three days before the law's effective date, temporarily preventing state officials from punishing medical providers who provide hormone therapy to minors.
On Monday, America First Legal (AFL) filed a brief with the Sixth Circuit in support of the law. In granting the stay of the injunction, the Sixth Circuit agreed with the arguments advanced by AFL, Tennessee, and a coalition of other Attorneys General from other states. The Sixth Circuit admonished the district court's order based not only on the clearly problematic scope of relief it granted (essentially a statewide injunction covering all people and institutions, including those not party to the case) but also on the likelihood of success for the challengers' due process and equal protection claims.
While the Sixth Circuit's granting of a stay of the preliminary injunction is tremendously important, the case is far from over. AFL will proudly stand by the State of Tennessee to protect minor children from being subject to life-altering procedures at the hands of those with radical agenda.
Statement from Gene Hamilton, America First Legal Vice President and General Counsel:
"The stakes of this case and this issue generally could not be higher. The State of Tennessee rightly decided–through the legislative process–to prohibit children from being subjected to irreversible chemical castration and genital mutilation. We are thrilled that the Sixth Circuit granted a stay in this case, removing any doubt regarding the enforcement of this law while this case is litigated on the merits." said Gene Hamilton.
Read the opinion here.
Follow us on social media for the latest updates on America First Legal's fight to protect your constitutional rights!
Twitter, Facebook, GETTR, Parler, Instagram
To schedule an engagement with America First Legal, please email [email protected].
Photo credit: susanne2688/Adobe Stock Images