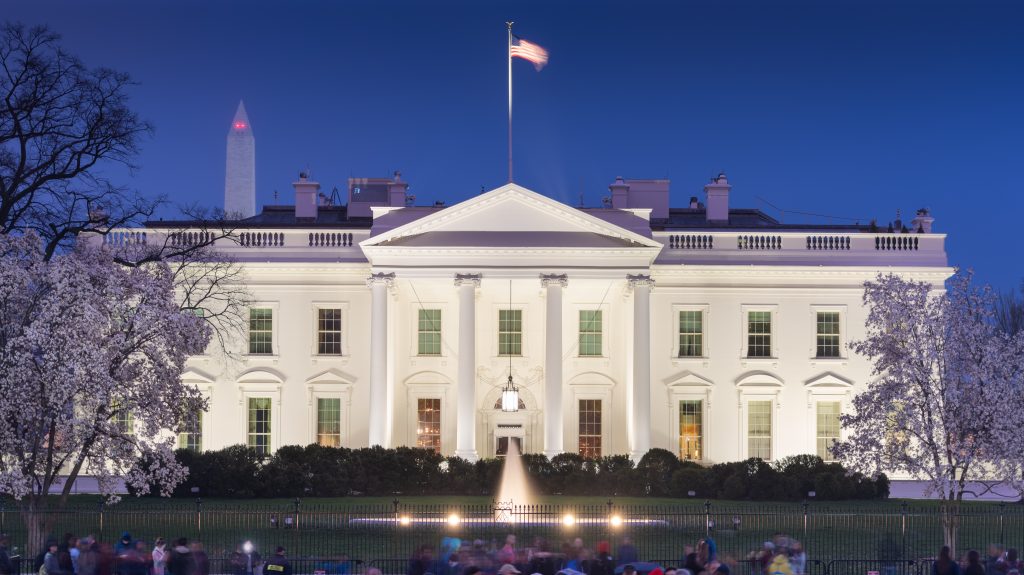 WASHINGTON, D.C. – Today, America First Legal (AFL) filed a lawsuit against Attorney General Merrick Garland and the U.S. Department of Justice (DOJ) for failing to require Hunter Biden to register under the Foreign Agent Registration Act (FARA) during the Obama Administration and subsequently failing to make a public statement regarding the matter.
In March, AFL obtained emails from litigation against the National Archives and Records Administration (NARA) confirming that Hunter directly represented Burisma in its dealings with the Obama White House. Hunter was both a board member of Burisma, a "foreign principal" under 22 U.S.C. § 611(b), and an attorney at the law firm representing it. Hunter Biden was arguably Burisma's agent and subject to FARA registration because he was an officer of Burisma and appears to have represented Burisma's interests to the Office of the Vice President. 
An "agent of a foreign principal" under FARA includes "any person who acts as an agent, representative, employee, or servant, or any person who acts in any other capacity at the order, request, or under the direction or control, of a foreign principal or of a person any of whose activities are directly or indirectly supervised, directed, controlled, financed, or subsidized in whole or in major part by a foreign principal." Attorney General Garland failed to require proper registration or otherwise follow legal procedures concerning a FARA waiver for Hunter.
Following this damning revelation, AFL filed a formal complaint with the DOJ against Hunter Biden for failing to register under FARA. Federal law makes clear that no person shall act as an agent of a foreign principal unless he has filed with the Attorney General a true and complete registration statement and files applicable supplements – none of which occurred during the Obama administration. 
More recently, the National Archives released an email showing that Hunter Biden was involved in a phone call between Vice President Biden and then-Ukrainian President Poroshenko.
On July 10, 2023, the U.S. Attorney for the Southern District of New York unsealed an indictment against Gal Luft for, among other things, willfully failing to register under the FARA by engaging in political activities in the United States on behalf of CEFC and Ye Jianming, a Chinese national.
However, Hunter Biden's lucrative business arrangements with CEFC and Ye Jianming have been well known for years. For example, the Senate Committee on Homeland Security and Governmental Affairs and the Senate Committee on Finance released joint investigative reports on September 23, 2020, and November 18, 2020, detailing the complex web of relationships and financial arrangements between the Biden family and their business associates with CEFC and Ye Jianming.
On July 30, 2017, the House Ways and Means Committee obtained damning WhatsApp messages where Hunter Biden wrote to CEFC officials that he was "sitting here with my father" and threatened them with his "ability to forever hold a grudge that you will regret not following my direction" because their "commitment made has not been fulfilled."
Once again, the Biden family appears to have used their name for influence peddling overseas. The Department of Justice has failed to follow official legal procedures and require Hunter to either register as a foreign agent or obtain a waiver. AFL will continue to hold Hunter Biden and the DOJ accountable for circumventing the law and conducting foreign affairs illegally while Joe Biden was Vice President.
Statement from Gene Hamilton, America First Legal Vice President and General Counsel:
"As detailed in our complaint, the record is quite clear. Hunter Biden appears to have used his unique access and position to the benefit of multiple foreign principals. Any other American would have been criminally prosecuted for failing to register as a foreign agent for this conduct–but not under Merrick Garland's Department of Justice, which continues to go out of its way to help President Biden, his family, and his radical liberal allies. The Attorney General has a non-discretionary duty to ensure that Hunter Biden registers as a foreign agent under FARA and provides the American people with transparency into his activities on behalf of foreign principals," said Gene Hamilton.
Read the lawsuit here.
Follow us on social media for the latest updates on America First Legal's fight to protect your constitutional rights!
Twitter, Facebook, GETTR, Parler, Instagram
To schedule an engagement with America First Legal, please email [email protected].
Photo credit: SeanPavonePhoto/Adobe Stock Images