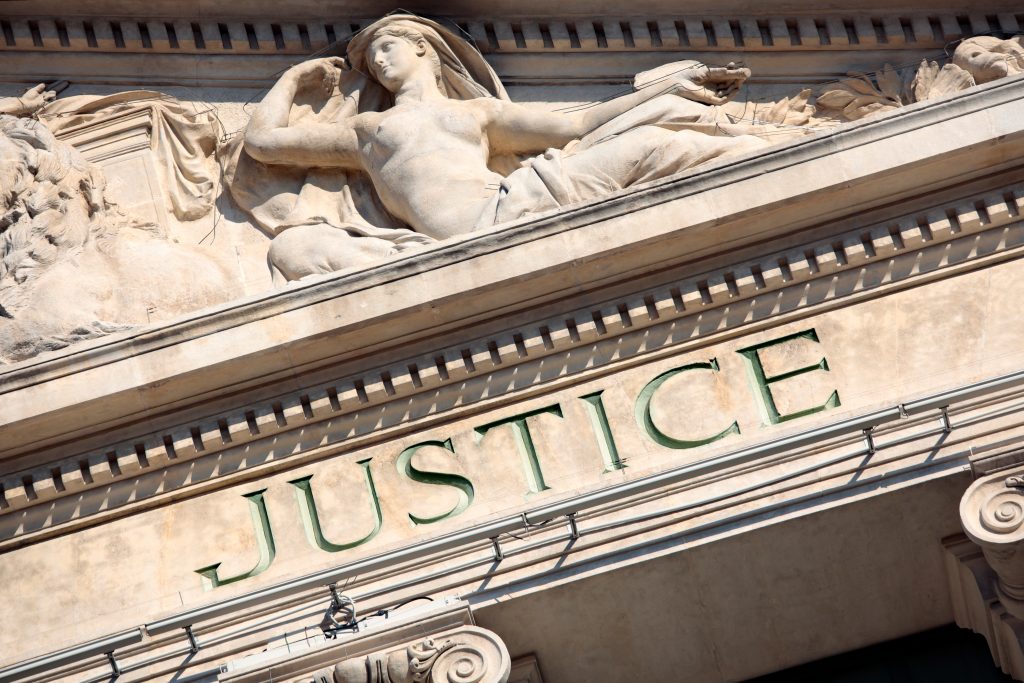 WASHINGTON, D.C. – Today, Hunter Biden agreed to plead guilty in a federal income tax and gun case.
According to Fox News, Hunter "will plead guilty to two misdemeanor counts of willful failure to pay federal income tax. Hunter Biden also agreed to enter into a pretrial diversion agreement regarding a separate charge of possession of a firearm by a person who is an unlawful user of or addicted to a controlled substance." This sweetheart deal, seemingly designed to protect Joe Biden and his family's influence-peddling business with, among others, the Chinese Communist Party and Ukrainian oligarchs, is a diversion from the Bidens' potentially historic bribery scheme.
Since its inception, America First Legal (AFL) has fought to protect equal justice and the rule of law. This is why AFL sued the National Archives and Records Administration (NARA) for illegally concealing records from Joe Biden's time as Vice President and exposed devastating facts:
The Department of Justice's sham plea deal with the Biden family is simply another illustration that the justice system has been weaponized to protect those who are part of the governing regime and imprison those who are viewed as enemies of the political left:
While the federal bureaucracy has launched an all-out "holy war" against former President Trump and his allies, it is working overtime to protect Joe Biden and his family, just as it did for Hillary Clinton when it turned a blind eye to the corruption of the Clinton Global Initiative, Hillary's illegal private email server, and her staff's destruction of reams of emails and physical evidence to obstruct a lawful Congressional investigation.
Paul Manafort, President Trump's former campaign chairman, was sentenced to 43 months in prison for an alleged tax violation, which could easily have led to death in prison at his age.
None of the Deep State government officials who lied to Congress about the Russia collusion hoax have been prosecuted.
The FBI sent a swat team to arrest a peaceful pro-life protestor for a "crime" that local authorities did not believe occurred while standing by as pro-abortion activists attacked churches and pro-family groups nationwide.
The Biden Administration launched the largest investigative and prosecutorial effort in American history targeting January 6 protestors, while those who rioted, burned, and looted during the summer of 2020 were praised and given unprecedented leniency.
The left's ongoing assault on our Constitution, the ruling elite's systemic corruption, and the Deep State's double standards and contempt for equal justice under the law, undermine public faith in our government, erode our nation's stability, and endanger every citizen. America First Legal will continue to fight for the American people, to expose Biden's corruption, and to hold the Washington elites accountable.
Statement from Reed D. Rubinstein, America First Legal Senior Counselor and Director of Oversight and Investigations:
"The very worst form of injustice is pretended justice. But Hunter Biden's plea deal is exactly that; a performative exercise in pretended justice demonstrating, yet again, that under the Biden Administration, justice is anything but blind. Shamefully, there is a double standard at work, one for the connected and favored, and another for everyone else, because the ruling class and its allies have repudiated the rule of law." said Reed D. Rubinstein.
Follow us on social media to get the latest updates on America First Legal's fight to protect your constitutional rights!
Twitter, Facebook, GETTR, Parler, Instagram
To schedule an engagement with America First Legal, please email [email protected].
Photo credit: david_franklin/Adobe Stock Images