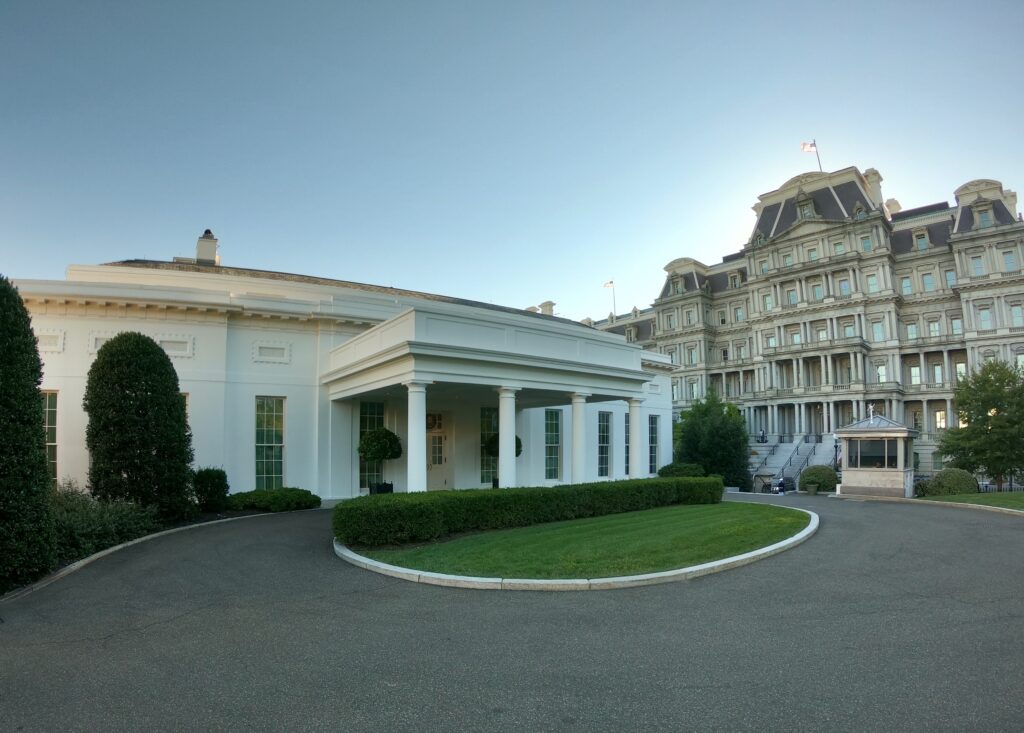 Reporter would only write a negative story about Hunter Biden if her editors put a "gun to her head."
WASHINGTON, D.C. – Today, America First Legal (AFL) released additional documents obtained through its lawsuit against the National Archives and Records Administration (NARA) from Joe Biden's time as Vice President in the Obama Administration, revealing the disturbingly close relationship between "independent" journalists and the Obama White House.
This release follows a release of documents earlier this week containing evidence of Biden family corruption and contradicted Biden's repeated claims that he had no knowledge of or involvement with Hunter's Ukrainian business dealings.
Biden press official says a Bloomberg reporter would only run negative press on the Biden family if the editors held a "gun to her head."
Biden press official Kate J. Bedingfield sent an email to Rosemont Seneca explaining that – based on two conversations – Bloomberg reporter Margaret Talev would not run a negative story on Hunter or Joe Biden unless her editors "hold a gun to her head."
The new records also show an unusually close working relationship between Bedingfield and Hunter's business partner at Rosemont Seneca, Eric Schwerin.
The emails show that Bedingfield deferred to Schwerin and Rosemont Seneca on Hunter Biden-related messaging and action. Apparently, Schwerin made the final call. To date, President Biden has repeatedly denied that there was a connection between Rosemont Seneca and his activities.
Specifically, in December 2015, the Wall Street Journal ran a story about Hunter Biden serving on the board of Burisma with Mykola Zlochevsky. The reporter asked if this countered Joe Biden's anti-corruption messaging.
Eric Schwerin of Rosemont Seneca provided the White House with quotes from both Hunter and the former Polish President who was on Burisma's board with him.
When the story ran, Schwerin notified Vice President Biden's press office, which initially reacted negatively to the fact that the story ran, but changed their tune as soon as Schwerin said, "all good here." If Rosemont Seneca was happy, then Vice President Biden's staff was happy.
In the next exchange, Schwerin referred to a New York Times article and asked if there had been any follow-up inquiries from other outlets. Bedingfield responded that Vice President Biden had, in fact, given an interview to Bloomberg.
Schwerin immediately replied to the email and told Bedingfield to lean on the reporter to not run the story, and in no event, allow the press to include other negative aspects of Hunter, such as his dismissal from the Navy for cocaine use.
Bedingfield responded immediately that the "reporter" was doing "everything she could" do not to include the derogatory information about Hunter and his corrupt Ukraine connections and – as highlighted above – that this information would only make the story if "her editors hold a gun to her head."
Ultimately, Bloomberg ran the story anyway, which Bedingfield found "[r]eally frustrating."
The fact that there was a very serious expectation from the Obama White House that the press would not write any negative story about Hunter Biden, or the Biden family at large, should deeply concern every American. The press was protecting the Biden family as far back as the Obama Administration, and the trend has continued to the present day.
Moreover, President Biden repeatedly denied, for years, that he ever knew of Hunter's business dealings and that he never talked to his son about those issues.
As a result of AFL's lawsuit, the National Archives is obligated to release additional documents in the coming weeks. AFL will continue fighting for transparency and accountability.
America First Legal will continue to release more documents as they are obtained as a result of our litigation. You can review the full set of documents on AFL's website here and NARA's website here. Let us know what you find and what stands out by emailing us at [email protected].
Statement from Gene Hamilton, America First Legal Vice-President and General Counsel:
"AFL's litigation against NARA continues to provide critical information about the Biden family's influence peddling during the Obama Administration. But these additional records warrant special attention because they highlight for the American people the extent to which the Biden family and Rosemont Seneca expected the media to do their bidding. And they illustrate the influence over White House operations that Rosemont Seneca had–advancing not only Hunter Biden's interests but those of a foreign company and former foreign officials. The American people deserve answers and accountability." said Gene Hamilton.
Read the production here.
Follow us on social media for the latest updates on America First Legal's fight to protect your constitutional rights!
Twitter, Facebook, GETTR, Parler, Instagram
To schedule an engagement with America First Legal, please email [email protected].
Photo credit: Kiyoshi Tanno / Adobe Stock Images