WASHINGTON, D.C. – Today, in response to whistleblower disclosures, America First Legal (AFL) asked the Congress, the Office of Special Counsel, and the Equal Employment Opportunity Commission to stop the U.S. Department of Transportation (DOT) and its Secretary "Pete" Buttigieg from using the veil of "equity" to hide patently illegal race-based hiring, training, promotion, grant, and procurement practices. AFL also demanded that DOT cease and desist from violating civil rights laws, and that it preserve documents in advance of potential litigation.
DOT's "Equity Action Plan" mandates the unlawful infusion of race into the Department's hiring and promotion decisions to achieve "desired [racial] outcomes beyond federal regulations" – that is, quotas for racial balancing. To develop these quotas, DOT prepared a secret, taxpayer funded "Quantitative Workforce Benchmarking" analysis. This analysis reveals DOT's plans to "set specific short-term and long-term targets for diverse representation in alignment with DOT strategic planning" and to create racially discriminatory training programs "for currently underrepresented groups and deliver targeted communications to encourage participation."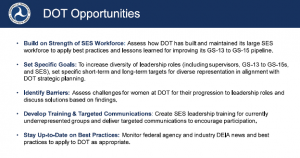 Such measures, however, violate civil service laws prohibiting racial and other discrimination in hiring, training, and promotion.
Additionally, AFL asked for Congressional oversight of DOT grantmaking and procurement policies. Violating both Constitutional and statutory anti-discrimination provisions, and contrary to numerous Supreme Court decisions, DOT is using illegally using race as the deciding factor in deciding who will be awarded and who will be denied federal grants and contracts. In fact, it appears DOT employees' performance requirements now include steering undisclosed numbers of federal contracts to racially preferred vendors.

The AFL Center for Legal Equality will continue to fight for equal opportunity and to hold both the private and public sector accountable for violations of federal civil rights laws.
Statement from America First Legal Vice-President and General Counsel Gene Hamilton:
"The Administration's unrepentant devotion to advancing 'equity' should alarm Americans everywhere. Federal agencies cannot achieve arbitrary metrics about the racial composition of their workforce without engaging in odious, oppressive, and systematic discrimination against American citizens based on the color of their skin. These egregious policies must be exposed for the ideological and un-American rot that they are, and they must be stopped."
Read AFL's letters here (DOT), here (Congress), here (OSC), and here (EEOC).
Follow us on social media to get the latest updates on America First Legal's fight to protect your constitutional rights!
Twitter, Facebook, GETTR, Parler, Instagram
To schedule an engagement with America First Legal, please email [email protected].
Photo credit: Maxim/Adobe Stock Images