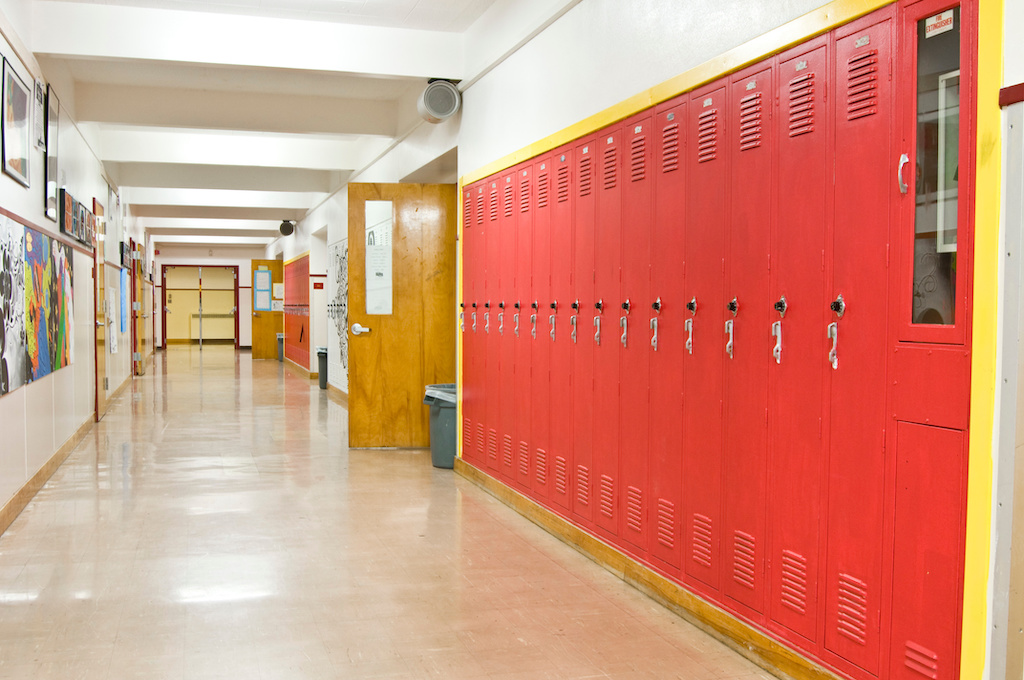 WASHINGTON, D.C. – Today, America First Legal (AFL) sent a letter to the United States Department of Education requesting an investigation of Loudoun County Public Schools in Ashburn, Virginia for violating Title IX of the Higher Education Act of 1972.
AFL's request follows public disclosure of the Loudoun County Public School's (LCPS) shocking and sordid mishandling of sexual assaults and other improper activities as the result of a special grand jury investigation ordered by the Youngkin Administration. This investigation followed revelations that a male student, who identified himself as "non-binary," sexually assaulted a female student in the girls' bathroom at LCPS's Stone Bridge High School on May 28, 2021. That student was then transferred to Broad Run High School, where on October 6, 2021, he sexually assaulted another girl. LCPS Superintendent Scott Ziegler emailed the entire Loudoun County School Board and informed them about the May assault. But when asked by a school board member at a June 22, 2021, school board meeting whether there had been any sexual assaults in the LCPS bathrooms and locker rooms, Ziegler falsely stated that he was unaware of any.
The grand jury indicted Ziegler on three misdemeanor counts and LCPS spokesman Wade Beyard on one count of felony perjury. Ziegler's first count – false publication – was based on his false statement regarding records of bathroom sexual assaults at the June 22, 2021 school board meeting. Ziegler was also charged with retaliating or threatening a teacher and sexual assault survivor for publicly expressing her views on a matter of public concern and with penalizing her for testifying before the special grand jury.
Loudoun County School Board administrators failed to comply with Title IX. LCPS commenced its Title IX investigation nearly five months after the first incident and two weeks after the same assailant committed a second sexual assault at another high school. Therefore, even after the passage of its new Title IX policy, LCPS demonstrated that it did not take Title IX complaints seriously, at a minimum acting with deliberate indifference to allegations of sexual assault and harassment and willfully ignoring its Title IX obligations.
AFL is urging the U.S. Department of Education to promptly open an investigation into the allegations in its complaint, take all actions necessary to remedy the unlawful practices and procedures, and order all appropriate relief. Absent such action, the evidence is that the Loudoun County School Board will continue to fail. A full investigation is needed to protect victims' rights and to ensure there is a robust process in place to ensure that the Loudoun County School Board comes into full compliance with federal law.
Statement from Ian Prior, America First Legal Senior Advisor:
"Loudoun County Public Schools has become synonymous with all that is wrong with the education system in America. Instead of focusing on policies, regulation, and procedures to provide students with a safe environment where they can thrive and achieve excellence, public school systems like this one are far more concerned with enacting political agendas and treating parents and the rule of law as mere inconveniences that can be ignored. It is the obligation of the Department of Education to enforce Title IX. There is no school district in America more deserving of scrutiny than Loudoun County Public Schools," said Ian Prior.
Read the letter here.
Follow us on social media to get the latest updates on all the battles America First Legal undertakes to protect your constitutional rights!
Twitter, Facebook, GETTR, Parler, Instagram
To schedule an engagement with America First Legal, please email [email protected].
Photo credit: vlorzor/Adobe Stock Images