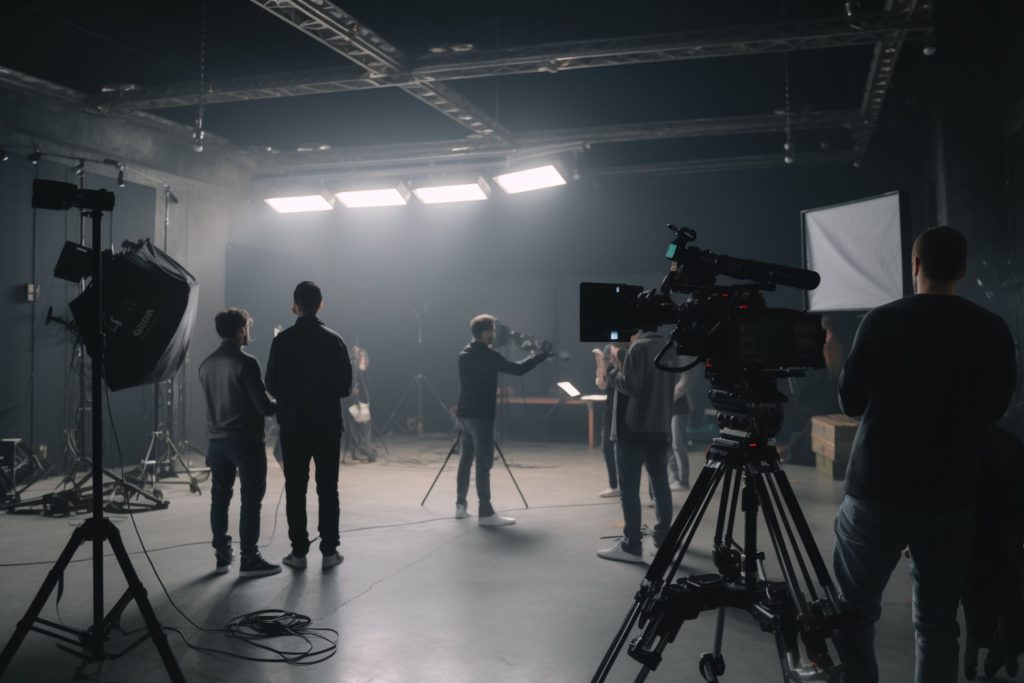 WASHINGTON, D.C. – Today, America First Legal (AFL) filed a major lawsuit targeting widespread illegal and racist employment practices in the entertainment business. AFL's client in this case is a behind-the-camera electrician who, according to the complaint, was discriminated against because of his race by Something Ideal, Inc., Meta Platforms, Inc., the Association of Independent Producers (AICP), and BBDO.
Meta Platforms, Inc., known as Meta, is the parent company of Facebook and Instagram. Meta was producing a TV commercial with the ad agency BBDO and the production company Something Ideal, Inc. Each of these entities allegedly conspired and agreed to enter into agreements to hire only BIPOC individuals (Black, Indigenous, and People of Color) solely based on race and sex for leadership positions—regardless of qualifications—on the film set through a program that AICP created called "Double the Line."
AICP's members are responsible for 80-85% of all motion picture ads in the United States. The AICP created the Double the Line program, which creates extra positions on set only for BIPOC individuals. The AICP website describes the DTL Program as follows:
The complaint alleges that these defendants conspired, agreed to, and put into practice a racially discriminatory "apprenticeship" program called "#DoubletheLine" in clear violation of 42 U.S.C. 1981, 1985(3), Title VII of the Civil Rights Act, and the New York Human Rights Law, which all guarantee race neutrality. AICP's "#DoubletheLine" promotion led to agreements for the label of DTL to be added only to persons of color on call sheets and payroll, who then obtain positions only for BIPOC individuals, including leadership roles.
In an FAQ online, the AICP describes how the DTL program works:
AICP has also entered into additional agreements with payroll companies to report on the demographics of projects as a measuring stick on the progress of the placement based only on "Gender and Race/Ethnicity" to be used for future employment.
AFL's client is a white man who worked as an electrician on major commercials, feature films, and television productions for over 27 years. Despite his extensive experience, he was required to report to a BIPOC employee who had no experience or qualifications as an electrician. Since this experience working on the Meta commercial, AFL's client has been denied work opportunities in the commercial film industry.
For years, the entertainment industry and its unions have violated federal and state anti-discrimination laws. The illegal, insidious, and immoral practice of hiring based on race and sex is widespread, and anyone who objects is punished.
America First Legal will continue fighting to secure legal equality for all Americans.
Statement from Reed D. Rubinstein, Senior Counselor and Director of Oversight and Investigations:
"For many decades, New York and Federal law have prohibited discrimination based on race, color, national origin, and sex. The Defendants, with their morally twisted "woke" view that racism, bigotry, and sexism actually are perfectly fine whenever they decide it to be so, have arrogantly declared themselves above the law. But our brave client and millions of other Americans of good faith have had enough. The Defendants here, and the entertainment industry more generally, will soon find out that the cost of racialist virtue signaling has gone up." said Reed D. Rubinstein.
Read the lawsuit here.
Follow us on social media for the latest updates on America First Legal's fight to protect your constitutional rights!
Twitter, Facebook, GETTR, Parler, Instagram
To schedule an engagement with America First Legal, please email [email protected].
###