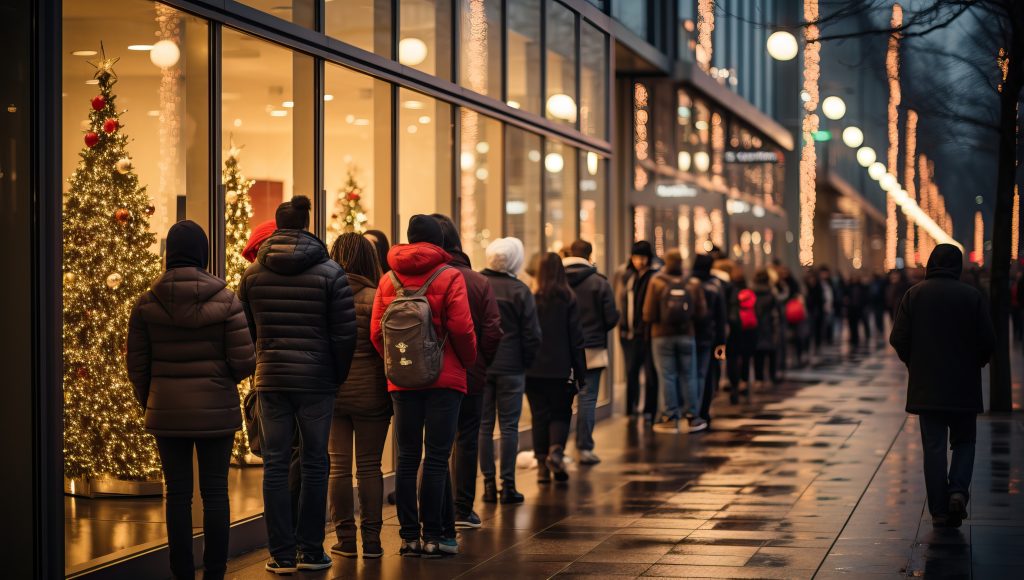 WASHINGTON, D.C. – Today, America First Legal's (AFL) Center for Legal Equality filed a federal civil rights complaint with the U.S. Equal Employment Opportunity Commission (EEOC) against Macy's, Inc. for apparent illegal racial discrimination in violation of Title VII of the Civil Rights Act of 1964. AFL also sent a letter to the Macy's Board of Directors reminding them of their fiduciary duties.
In a 2019 press release entitled "Bold Vision To Advance Diversity and Inclusion and Ensure The Company Reflects The Diversity Of The Customers and Communities Served," Macy's details its five-point plan with specific directives focused on achieving greater diversity for all aspects of the company's business model.
The plan explicitly instructs Macy's management to "[a]chieve more ethnic diversity by 2025 at senior director level and above, with a goal of 30 percent," as well as to initiate a "12-month program designed to strengthen leadership skills for a selected group of top-talent managers and directors of Black/African-American, Hispanic-Latinx, Native American and Asian descent." Quotas such as these are patently illegal under the law.
Another point of the plan, labeled "Drive growth with under-represented suppliers," explicitly calls for limiting Macy's relationships with supply companies based on the immutable characteristics of the owners of those companies:
In the last year, Macy's has only reinforced its commitments to recruitment and hiring policies that likely violate federal law. In its 2022 "Diversity, Equity & Inclusion Annual Report," Macy's took great pains to emphasize the degree to which Macy's is committed to a "systemic approach to achieving full representation" within its workforce.
The report includes statistics highlighting the sex and "Non-White" membership ratio of its corporate board, acknowledgment of how they apply diversity, inclusion, and equity requirements to the company's "talent pipeline (retention, promotion, hiring)," and promotion of the fact that Macy's "now include[s] our ethnic representation goal for director level and above as part of our Company-wide annual incentive calculation."  
Macy's even stresses at several points in its report that the goal of Macy's leadership is to "embed" diversity, inclusion, and equity principles in all aspects of how Macy's "think[s], act[s], and operate[s]."
The combination of its explicit comments about retention, recruitment, and hiring based on immutable characteristics and its fixation on internal employment statistics that focus on employees' immutable characteristics demonstrates a facial violation of Title VII. 
AFL also sent a letter to the Chairman of the Board and Board of Directors at Macy's, to alert them of this apparent mismanagement that threatens the waste of Company assets, institutional disregard for and violations of federal civil rights laws, and breaches of fiduciary duty.
America First Legal will continue to hold any corporation that engages in the illegal practice of hiring based on race or sex accountable. Make no mistake, "equity" and "DEI" are euphemisms for racism, and AFL will not stand by while qualified Americans are denied jobs simply because they do not contribute to a company's "non-white" ratio of employees.
These practices are repugnant, outrageous, and illegal, and Macy's should be prepared to explain to the Equal Employment Opportunity Commission why it has chosen this destructive path.
Statement from John A. Zadrozny, America First Legal Deputy Director of Oversight and Investigations:
"Macy's has, sadly, joined a long list of storied American companies that now prioritize racism over rights. Macy's own public-facing materials all but acknowledge that they are engaging in personnel practices that violate federal law. Because of this, Macy's is now going to have to explain to the Equal Employment Opportunity Commission why they have chosen to become a civil rights violator. It is our hope that Macy's takes this opportunity to correct its unlawful and egregious conduct as soon as possible," said John A. Zadrozny.
Read the EEOC letter here, and the letter to the Board here.
Follow us on social media for the latest updates on America First Legal's fight to protect your constitutional rights!
Twitter, Facebook, GETTR, Parler, Instagram
To schedule an engagement with America First Legal, please email [email protected].
Photo credit: Meow Creations/Adobe Stock Images