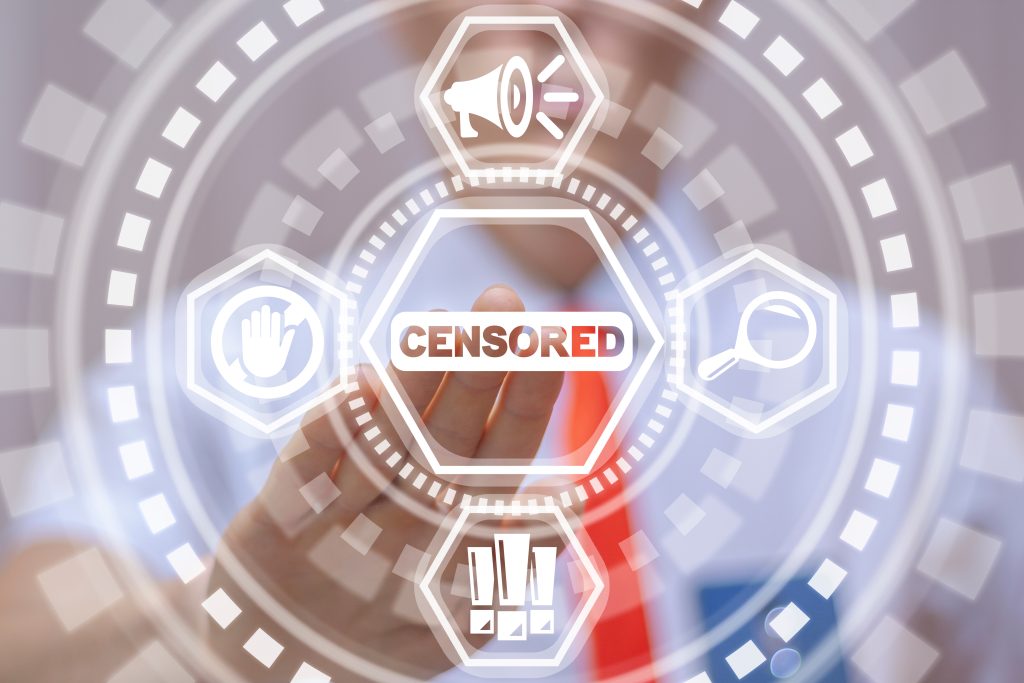 WASHINGTON, D.C. – Today, America First Legal (AFL) filed a series of Freedom of Information Act (FOIA) requests with the Department of Health and Human Services, the Federal Bureau of Investigation, the Department of Homeland Security, and the Department of State, seeking their communications with Imran Ahmed and his group, the Center for Countering Digital Hate (CCDH).
CCDH is a United Kingdom-based nonprofit that has been encouraging censorship online for years. It originates from and is staffed with many individuals in the United Kingdom. However, it has been incorporated in the United States and registered as a 501(c)(3) nonprofit in the United States, effective as of December 11, 2020.
CCDH describes itself as a "not-for-profit non-governmental organization" that "works to stop the spread of online hate and disinformation through innovative research, public campaigns and policy advocacy." CCDH describes its founder and CEO, Imran Ahmed, as an "authority on social and psychological malignancies on social media, such as identity-based hate, extremism, disinformation, and conspiracy theories."
Imran Ahmed and members of CCDH's board consist of political operatives affiliated with the highest levels of the UK Labour Party. Through his work with Stop Funding Fake News (SFFN), which was later folded into CCDH, Imran Ahmed took credit for a so-called "defund racism" campaign associated with Black Lives Matter to force Google to remove their ads from The Federalist and ZeroHedge. Today, Imran Ahmed leads both CCDH US and CCDH UK and "employ[s] a large team of people who collaborate together to fulfill the shared mission of both organizations."
In March of 2021, the CCDH published a report labeling a group of influential COVID lockdown critics "the Disinformation Dozen."
In that report, CCDH explicitly calls for these Americans, including Robert F. Kennedy, Jr., to be deplatformed.
The Biden Administration and twelve Democratic state attorneys general were happy to comply, working with social media companies to eliminate accounts and crush disfavored narratives and accounts selected by the CCDH. In several emails, the Biden Administration directly calls on Facebook and other social media companies to deplatform the "disinfo dozen," the name coined by the CCDH.
To uncover the full extent of CCDH's pernicious influence on our government and the way they seem to be serving as an outside (and foreign) coordinator of illegal censorship activity, America First Legal has launched a whole-of-government FOIA investigation, seeking to expose their influence operation in the United States.
Statement from Gene Hamilton, America First Legal Vice President and General Counsel:
"The Biden Administration and social media companies appear to have cooperated with a covert foreign influence operation. Every American should be outraged at attempts by foreign nationals to pressure the United States Government and American tech companies to engage in censorship against protected speech. We are concerned about the extent and reach of this operation into the inner workings of the United States Government and will work to shine a light and expose the extent of their activities in the United States," said Gene Hamilton.
Statement from Stephen Miller, America First Legal President:
"Today marks the beginning of our investigation into the Center for Countering Digital Hate, which is working tirelessly to kill free speech in America and undermine our constitutional rights. The CCDH's central role in suppressing free speech is even more alarming, given its apparent foreign ties and deep collaboration with the federal government. Any corporation taking cues from the CCDH should be aware that they are being used as pawns in a vast scheme to deprive Americans of their fundamental rights." said Stephen Miller.
Read the FOIAs to Health and Human Services here, Federal Bureau of Investigation here, Department of Homeland Security here, and the Department of State here.
Follow us on social media for the latest updates on America First Legal's fight to protect your constitutional rights!
Twitter, Facebook, GETTR, Parler, Instagram
To schedule an engagement with America First Legal, please email [email protected].
Photo credit: wladimir1804/Adobe Stock Images