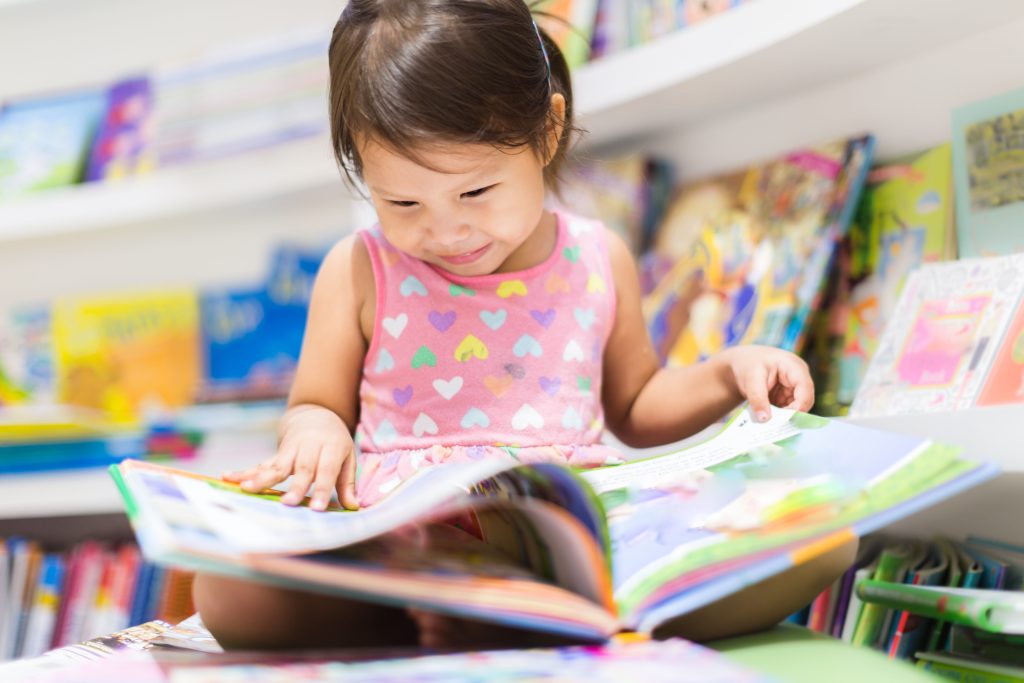 WASHINGTON, D.C. – Today, America First Legal (AFL) filed a Freedom of Information Act (FOIA) request with the U.S. Department of Education regarding the Biden White House's announcement that the Department's Office of Civil Rights is appointing a new "coordinator" to fortify government-run schools' efforts to trample parental rights and promote vulgar gender-extremist books in the classroom.
Over the past several years, parents across the country have watched a proliferation of age-inappropriate books being purchased by government-run schools and placed in K-12 libraries in the name of "diversity, equity, and inclusion." Many of these books are how-to guides encouraging young children to engage in sexual activity, question their biological sex, and avoid parental involvement in their mental, physical, and emotional well-being. In response, parents have exercised their rights under the U.S. Constitution, state law, and school policy to challenge these government-sponsored books. By way of example, the book "Gender Queer" has been challenged in several middle and high schools  for graphic, age-inappropriate depictions such as those below:
Additionally, It Feels Good to Be Yourself, a book geared towards 1st and 2nd graders, encourages children to question their biological sex, stating: "See, when you were born, you couldn't tell people who you were or how you felt. They looked at you and made a guess. Maybe they got it wrong, maybe they got it right. What a baby's body looks like when they're born can be a clue to what a baby's gender will be, but not always."
Unfortunately, while many books have long been found inappropriate for public school libraries — e.g., The Anarchist's Cookbook — leftist extremists and their media propaganda arm have attacked parents for exercising their legal rights by falsely claiming that parents are trying to "ban books."
Given the Biden Administration's well-document history of abusing federal power to surveil, track, censor, and punish constitutionally protected speech and conduct by, inter alia, parents, religious and political conservatives, journalists, political opponents, and COVID dissenters, we are alarmed by the June 8, 2023, announcement that the Department of Education's Office of Civil Rights is appointing a new "coordinator" to fortify government-run schools' efforts to trample parental rights. The Supreme Court has repeatedly affirmed that parents, not the State, have the authority to direct their child's education and upbringing and that this right may not be hindered by government school ideologues and bureaucrats. Yet, once again the Biden Administration is weaponizing the federal government, overrunning the Constitution to advance leftist indoctrination and promote a cultural revolution.
The American people have a right to know what the Department of Education is up to and America First Legal is determined to obtain these records.
Statement from Ian Prior, America First Legal Senior Advisor:
"It should concern every American that the Biden Administration is seeking to hamper parents from exercising their rights under the Constitution, state laws, and local policies to ensure that taxpayer-funded books put in K-12 schools meet community standards. Given the hostility this administration has shown to mothers and fathers trying to ensure that local school districts are focused on core academics over social indoctrination, it is imperative that the public understands these unprecedented federal intrusions on the rights of parents to guide the education of their children." said Ian Prior.
Read the FOIA here.
Follow us on social media to get the latest updates on America First Legal's fight to protect your constitutional rights!
Twitter, Facebook, GETTR, Parler, Instagram
To schedule an engagement with America First Legal, please email [email protected].
Photo credit: globalmoments/Adobe Stock Images