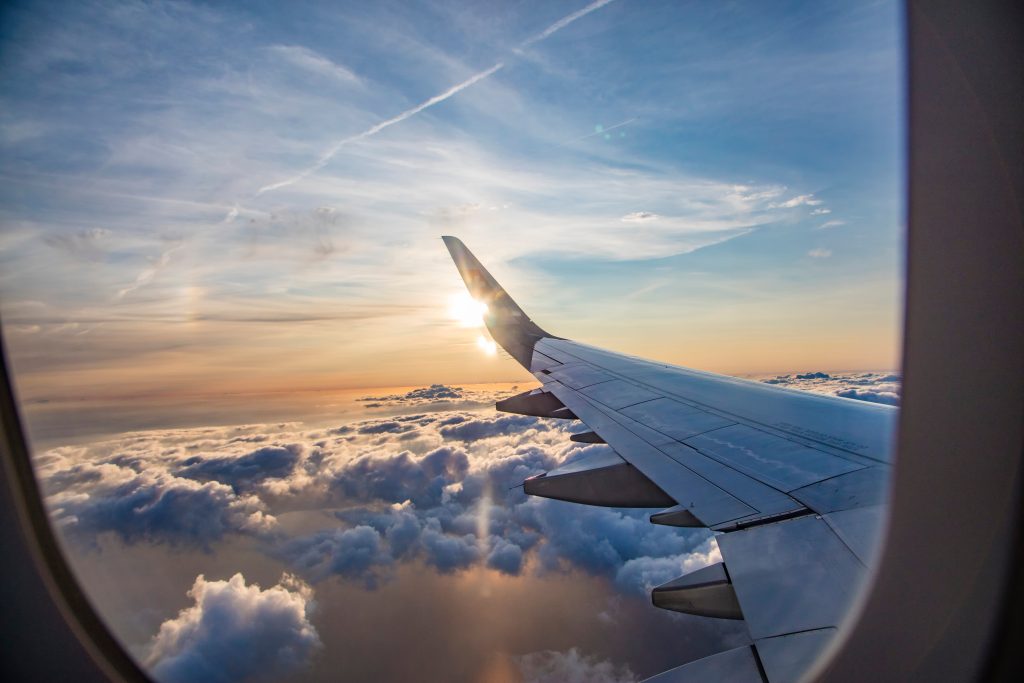 WASHINGTON, D.C. – Today, America First Legal's (AFL) Center for Legal Equality filed federal civil rights complaints with the U.S. Equal Employment Opportunity Commission (EEOC) against three of America's largest airlines: American Airlines, United Airlines, and Southwest Airlines for engaging in illegal racial and sex discrimination.
American Airlines:
American Airlines seeks to ensure that "the diversity of [its] team reflects the diversity of [its] global customer base." On January 13, 2022, American Airlines stated that it had "become more intentional in [its] Diversity, Equity, and Inclusion efforts" and reported on the progress of its intentional goals to unlawfully discriminate in its hiring and development practices and made the following representations:
Additionally, American focused on "expanding [its] Cadet Academy to ensure prospective pilots, particularly people of color and women, have access to the support needed to enter the profession." American Airlines also noted that, since the launch of the Cadet Academy in 2018, "[w]omen and people of color constitute 51% of the students" and that "women alone account for 32% and 12% of students identify as Black." American "made progress" in 2022 as 6% of its pilots hired were women, 6% self-identified as Black, and 25% identified as people of color.
United Airlines:
Similarly, United Airlines states on its website that it is "committed to doing [its] part to create a more diverse, equitable and inclusive workplace and world." To that end, United seeks to "attract, retain, and advance diverse leaders."
In its 2022 Corporate Responsibility Report, United explained that it had exceeded the following impermissible, discriminatory goals:
United also noted that its aspiration of attracting, developing, and supporting diverse talent was demonstrated by the following:
United also has specific programs, such as Innovate, to identify women and "people and color" for hiring:
Southwest Airlines:
Not surprisingly, Southwest Airlines is also engaged in similar practices to American and United Airlines. Since at least 2020, Southwest has engaged in discriminatory hiring and promotion processes under the guise of creating "more diverse, equitable, and inclusive opportunities and candidate pipelines."
Southwest is following through on its promise to engage in discriminatory race-based and gender-based hiring practices through its use of explicit quotas, all in the name of "Diversity, Equity, and Inclusion." Specifically, and as described in Southwest's 2022 One Report:
America First Legal also sent letters to the Chief Executive Officer and board of directors of each airline, reminding them of their fiduciary duties and waste of corporate assets. For years, airlines have decided to prioritize immutable characteristics over safety and skillsets. Prioritizing the sex or race of the pilot or flight support staff is not only irrelevant, but it is illegal. AFL is taking action.
Statement from Gene Hamilton, America First Legal General Counsel and Vice President:
"When you board a plane, the last thing you care about is the skin color of the pilot and crew onboard. The only thing that matters is getting from point A to point B safely–yet these airlines apparently think that one of the most critical things they can do is discriminate against employees and potential employees based on race. It's absurd. Major corporations think that it's okay to have 'goals' for the demographic makeup of their workforces, with no self-awareness of the illegal practices that they will undoubtedly take to achieve those goals. They are wrong, and they must stop," said Gene Hamilton.
Read the letters to American Airlines here and here, United Airlines here and here, and Southwest Airlines here and here.
Follow us on social media to get the latest updates on America First Legal's fight to protect your constitutional rights!
Twitter, Facebook, GETTR, Parler, Instagram
To schedule an engagement with America First Legal, please email [email protected].
###