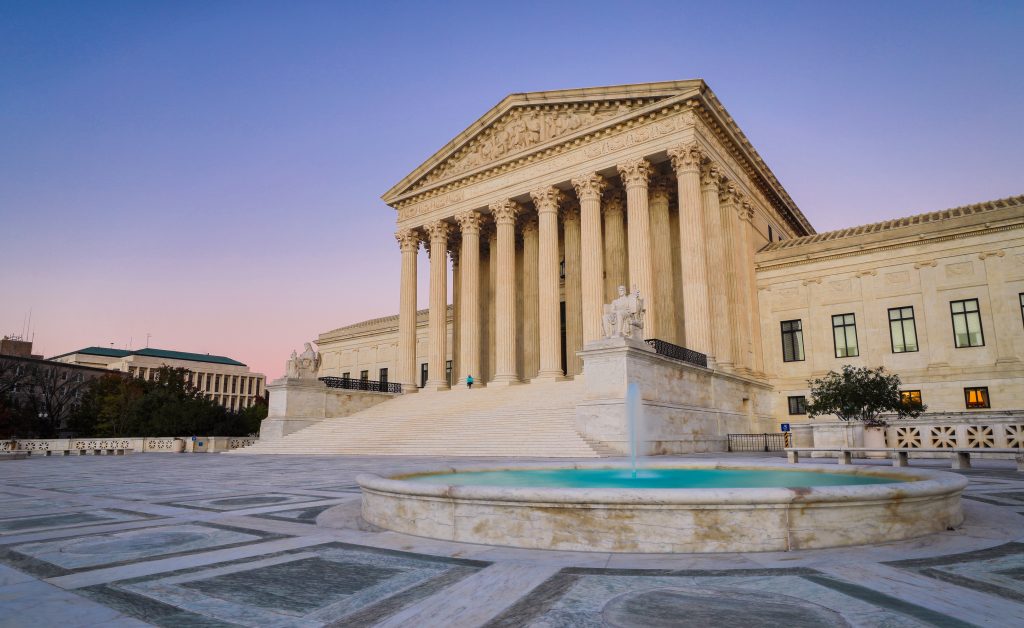 WASHINGTON, D.C. – Today, America First Legal (AFL) and co-counsel Christopher Mills filed a critical brief in the Supreme Court of the United States in Loper Bright Enterprises, et al., v. Gina Raimondo, et al.
The case factually involves governmental overreach and an attempt by a federal agency to claim power to which it has not been granted–an occurrence that the American people know occurs regularly across the federal government. For decades, based on interpretations of the Supreme Court's decision in Chevron U.S.A. Inc. v. Natural Resources Defense Council, Inc., 467 U.S. 837 (1984), courts across the United States have granted deference to the federal government's interpretation of its power–even when Congress plainly did not speak to an agency's ability to act at all.
In the brief AFL submitted in support of the petitioners in the case, AFL argues:
Statutory silence does not equal ambiguity. Under Chevron, agencies are only entitled to deference when they are interpreting a statutory provision that is ambiguous. When a law is silent, the agency should be entitled to no deference when it acts to limit freedom.
Chevron should not apply outside of notice-and-comment rulemakings directed explicitly by Congress, where there are procedures to ensure public input and judicial remedies for failing to do so adequately.
Deference to Article II powers does not translate to Chevron deference to agency policymaking. AFL urged the Court to recognize the difference in circumstances when the Executive acts to exercise an inherent Article II power versus when it acts to effectuate a power or responsibility instructed by Congress. The Court should be most suspicious of Article II regulations of private enterprise because those policy regulations are often an illegitimate exercise of Congress's legislative power. Courts should recognize the underlying nature of the authority being exercised or challenged and judge their deference accordingly.
Statement from Gene Hamilton, America First Legal Vice President and General Counsel:
"For too long, courts have deferred to government regulations that strip freedom from Americans. The Supreme Court has an opportunity here to set the law straight. AFL is proud to bring this unique viewpoint to the table and urges the Court to consider it carefully," said Gene Hamilton.
Read the brief here.
Follow us on social media for the latest updates on America First Legal's fight to protect your constitutional rights!
Twitter, Facebook, GETTR, Parler, Instagram
To schedule an engagement with America First Legal, please email [email protected].
Photo credit: Nicole/Adobe Stock Images