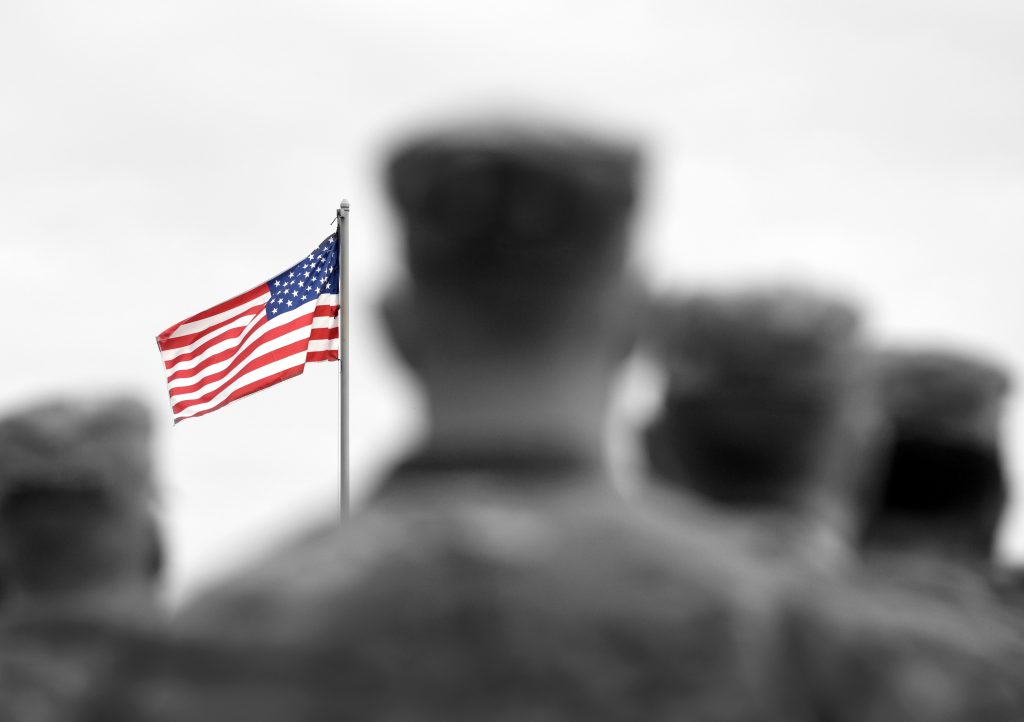 WASHINGTON, D.C. – Today, America First Legal (AFL) sent a letter to the Secretary of the Navy, Chief of Naval Operations, Naval Inspector General, and the Deputy Naval Inspector General demanding consequences for Yeoman Second Class Joshua Kelley (YN2 Kelley) – who appears to have repeatedly violated the Uniform Code of Military Justice by engaging in partisan politics, acting disrespectfully towards his superiors in public forums, bringing discredit upon the military through obscene social media posts, and wearing the uniform under circumstances that imply Navy endorsement of personal views and activity.
Department of Defense and Department of the Navy policy prohibits military members from "solicit[ing] votes for or against a partisan political party, candidate, or cause." This prohibition applies whether the member is in or out of uniform. However, YN2 Kelley appears to have repeatedly done just that, soliciting votes for various Democratic candidates on Twitter.
He also appears to make frequent use of his platform to criticize legislation pushed by Republican elected officials all over the country. For example:
Further, when in uniform, troops may not participate in "political activities . . . when an inference of official sponsorship by DoD . . . may be drawn." YN2 Kelley's Twitter bio currently reads as:
His bio fails to include any disclaimers that separate the posts from the official views of the Navy, and he frequently appears in uniform and in drag in the same post, which clearly implies Navy endorsement of his actions.
YN2 Kelley also posts graphic images and descriptions of sexual acts on his Twitter and Instagram pages, variously bragging about his personal sexual practices and complaining about his lack of sexual satisfaction.
YN2 Kelley also has a longstanding pattern of openly disrespecting his superiors and the United States Navy itself.
This open disrespect extended to President Trump, the Commander in Chief, when he was in office. On one occasion, YN2 Kelley retweeted a post calling on his followers to "Vote this piece of shit out."  Active duty members of the military are not permitted to openly disrespect the President, especially on a Twitter page they have intentionally associated with their military persona.
Finally, troops may not wear the uniform "when [that] may tend to bring discredit upon the Military Services." Yet, many of YN2 Kelley's Instagram and Twitter posts appear to consist of images or videos juxtaposing YN2 Kelley in his Navy uniform with depictions of him in drag. This clearly serves to imply official endorsement of his actions.
The Navy has long enforced high standards of personal conduct to ensure the maintenance of good order and discipline of the military, and to ensure that the military remains above partisan politics. America First Legal is demanding that an investigation be immediately opened into the conduct of Joshua Kelley (and into the Navy's tolerance for his misbehavior) to prevent further damage to the Navy's reputation.
Statement from America First Legal Counsel, Jacob Meckler:
"In order to preserve the Navy's reputation, swift action must be taken to restore good order and discipline and to prevent further partisan activity that implies Navy endorsement of particular candidates and causes. America First Legal will not stand by and allow Kelley to sacrifice the military's reputation in pursuit of his own partisan agenda," said Jacob Meckler.
Read the letter here and exhibits here.
Follow us on social media to get the latest updates on America First Legal's fight to protect your constitutional rights!
Twitter, Facebook, GETTR, Parler, Instagram
To schedule an engagement with America First Legal, please email [email protected].
Photo credit: Bumble Dee/Adobe Stock Images