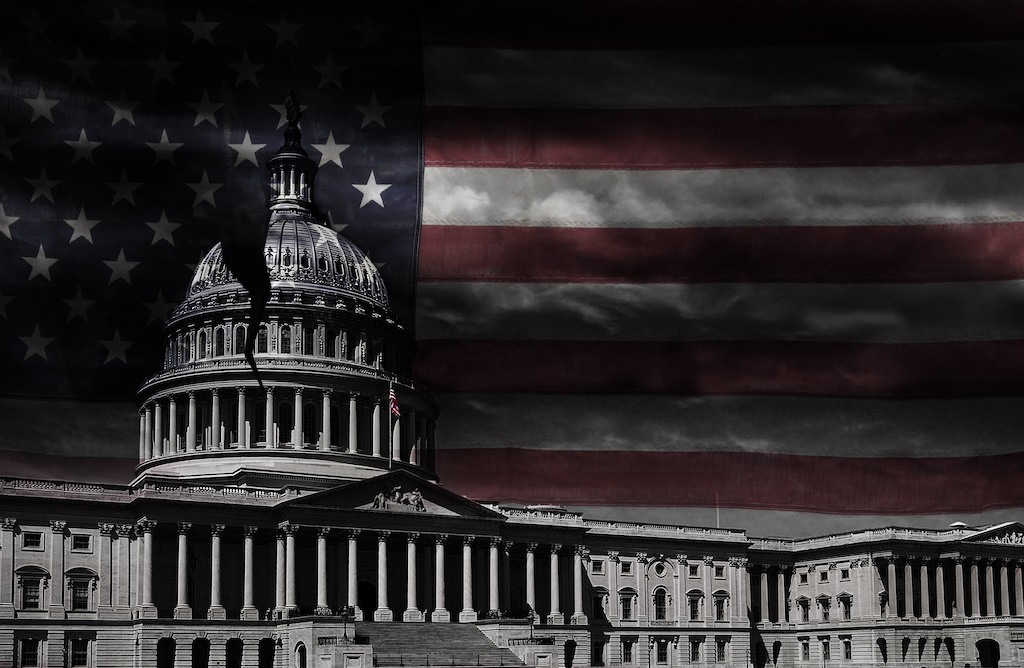 WASHINGTON, D.C. – Today, America First Legal (AFL) filed a lawsuit against President Biden and Secretary of State Antony Blinken for violating the Taylor Force Act, a federal law that prohibits the government from sending American taxpayer dollars to the Palestinian Authority (PA) until it stops supporting terrorism.
For decades, the PA – lavishly funded by the U.S. and other Western governments – has paid terrorists to indiscriminately murder and maim people living in or visiting Israel. Among other things, the PA's "Pay to Slay" program rewards terrorists and their families with cash bounties based on the number and severity of the civilian casualties they inflict.
Responding to a Palestinian terrorist's 2016 brutal murder of U.S. Army Iraq and Afghanistan war veteran and West Point graduate Taylor Force, and the subsequent Palestinian Authority's payment of a bounty to the terrorist's family, Congress passed and President Trump signed the Taylor Force Act. The Act prohibits U.S. economic assistance that directly benefits the Palestinian Authority unless and until the Secretary of State certifies the PA has terminated Pay to Slay. Under President Trump, the government obeyed the law. However, under President Biden, the government has lawlessly transferred hundreds of millions U.S. taxpayer dollars to directly benefit the Palestinian Authority. President Biden and Secretary Blinken are violating the law and financing the PA's violent extremism and virulent, eliminationist antisemitism.
AFL proudly represents Stuart and Robbi Force, Taylor Force's parents; Sarri Singer, herself the survivor of a suicide bombing by a teenage terrorist on a Jerusalem bus in 2003 that killed 17, and Congressman Ronny Jackson (TX-13). These brave patriots have banded together to stop the Biden Administration from violating our laws by funding Palestinian terrorism. AFL thanks its local counsel Chris Stewart with Morgan Williamson LLP in Amarillo, Texas and Mora Namdar of Namdar Law PLLC of Dallas, Texas.
Statement from America First Legal President Stephen Miller:
"Our lawsuit seeks to stop President Biden from violating the Taylor Force Act and illegally subsidizing terrorism against Americans who visit or live in Israel. The Taylor Force Act is named after Taylor Force, a West Point graduate and U.S. Army veteran of Iraq and Afghanistan who was murdered by a Palestinian terrorist, and it prohibits the government from using U.S. taxpayer dollars to directly benefit the corrupt Palestinian Authority. Nevertheless, since January 2021, the Biden Administration has used over a billion U.S. taxpayer dollars for this illegal purpose. Thank you to Dr. Ronny Jackson, Taylor's parents Stuart and Robbi Force, and Sarri Singer, a survivor of a Palestinian suicide attack against a Jerusalem bus, for your courage in fighting back against the lawless Biden Administration," said Stephen Miller.
Statement from Stuart and Robbi Force:
"The Taylor Force Act was passed as the result of bipartisan efforts in both houses of Congress, and the overwhelming support of individuals and groups that understood that terrorism should never be rewarded. President Biden and Secretary of State Blinken are dishonoring the memory and legacy of a good man, and ignoring the citizens of the United States who understand that taxpayer dollars should not be used to fund the killing of innocent civilians. In October, six years after the attack, Robbi and I went to the boardwalk in Jaffa, Israel, to the spot where we lost Taylor. We shared our experience there with our daughter, telling her what we felt and sending a picture of the beautiful setting. She told us that Taylor is with friends, in a beautiful place, and happy. That is where the story should have ended, " said Mr. and Mrs. Force.
Statement from Sarri Singer:
"As an American survivor of one of the largest bus bombing terrorist attacks in Jerusalem during the second intifada where over 100 of us were injured and 17 innocent people were murdered, including all those seated and standing around me, I believe that no matter where I am in the world, my country and president have an obligation to ensure the safety of all American citizens no matter where they are. The foreign aid, which is our tax dollars, being sent over to the PA is being used to perpetuate, encourage, and continue the cycle of violence and terrorism. The Pay for Slay program needs to be shut down and the Biden Administration needs to put the safety of Americans first," said Sarri Singer.
Statement from U.S. Congressman Ronny Jackson (TX-13):
"Joe Biden is breaking the law by allowing our tax dollars to fund terrorism in Israel, and he must be stopped. I have deep respect for my fellow plaintiffs who have been tragically and directly impacted by Pay to Slay, and I am proud to be on the same team as we hold this failed administration accountable," said Congressman Jackson.
Read the lawsuit here.
Follow us on social media to get the latest updates on all the battles America First Legal undertakes to protect your constitutional rights!
Twitter, Facebook, GETTR, Parler, Instagram
To schedule an engagement with America First Legal, please email [email protected].
Photo credit: zimmytws/Adobe Stock Images