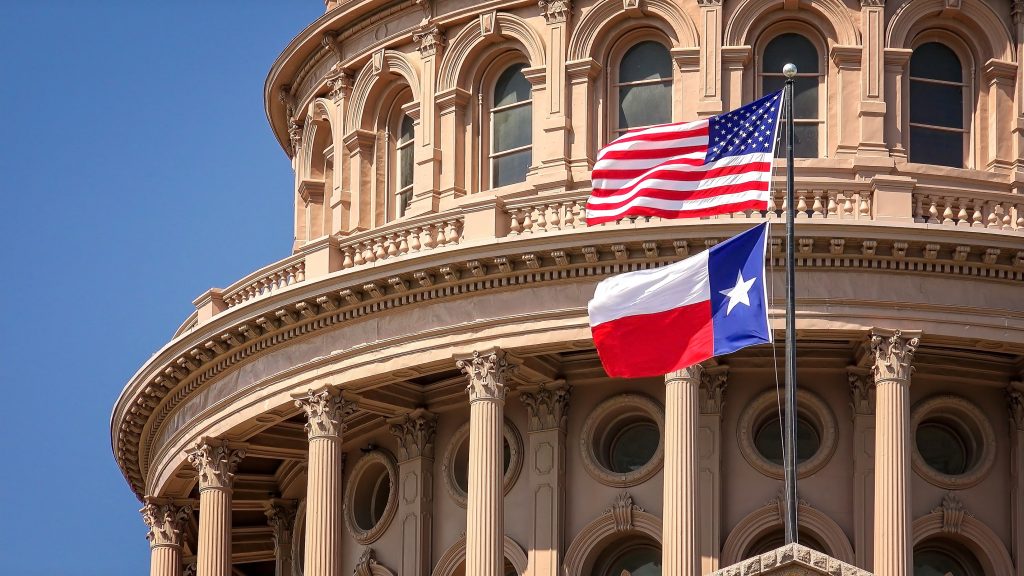 WASHINGTON, D.C. – Today, America First Legal President Stephen Miller released a statement following the acquittal of Attorney General Ken Paxton by the Texas State Senate:
"America First Legal proudly congratulates and salutes Attorney General Ken Paxton on his exoneration and vindication today before the Texas State Senate. Ken is the nation's indispensable Attorney General and the most relentless legal foe of the Biden Administration's lawlessness. We are honored to partner with him and his office on so many vital cases and cannot wait to continue joining forces in defense of Texas, America, and all we hold dear as citizens," said Stephen Miller.
Follow us on social media for the latest updates on America First Legal's fight to protect your constitutional rights!
Twitter, Facebook, GETTR, Parler, Instagram
To schedule an engagement with America First Legal, please email [email protected].
Photo credit: CrackerClips/Adobe Stock Images