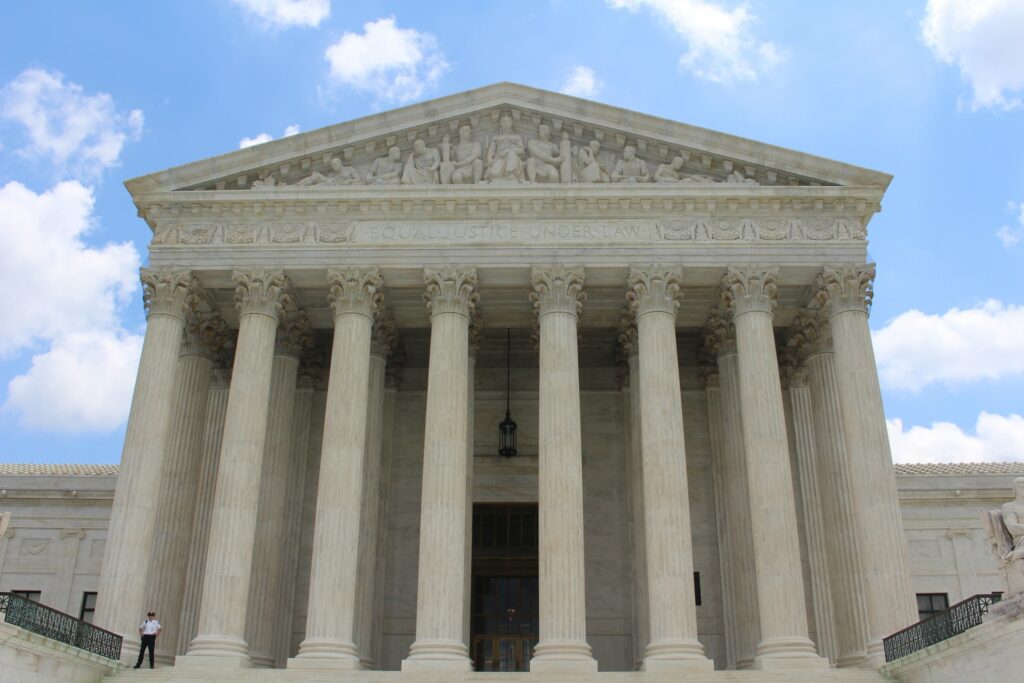 AFL Joins Case Asking the Supreme Court of the United States to Review the Pennsylvania Supreme Court's Decision To Impose A Partisan Democratic Congressional Map
Washington, D.C. – America First Legal Foundation ("AFL") is asking the Supreme Court of the United States to review the Pennsylvania Supreme Court's decision to impose a partisan Democratic congressional map for the 2022 elections after Governor Wolf vetoed the congressional map proposed by the Pennsylvania General Assembly. 
Pennsylvania lost a congressional seat in the 2020 census, requiring the Pennsylvania General Assembly to draw a new congressional map for the 2022 elections. In January 2022, Pennsylvania's General Assembly approved a congressional map that Governor Wolf vetoed for being insufficiently Democratic, even though the Assembly-approved map would have created a 9-8 majority of Democratic-leaning congressional districts. In response to this impasse, the Supreme Court of Pennsylvania, where Democrats hold a 5-2 majority, imposed a more partisan Democratic map backed by the Elias Law Group, a leftist redistricting firm operated by Democratic Party operative Marc Elias.
The Pennsylvania's Supreme Court's actions violated the Elections Clause of the Constitution, which clearly and unmistakably states that "[t]he Times, Places and Manner of holding Elections for Senators and Representatives, shall be prescribed in each State by the Legislature thereof." The language of the Elections Clause makes no allowance for a state supreme court to impose a congressional map by unilateral decree. AFL respectfully urges the Supreme Court to the United States to vacate this unconstitutional map and put an end to the Pennsylvania Supreme Court's lawless and partisan interventions into congressional redistricting decisions.
Statement from America First Legal Vice-President and General Counsel, Gene Hamilton:
"Once again, partisan lawyers and judges have overrun citizens' rights in order to control how Pennsylvania votes. However, our Constitution could not be clearer: the Pennsylvania State Legislature, not the Pennsylvania Supreme Court, has authority to draw the state's congressional map. AFL will keep fighting for election integrity and to stop the partisan abuse of our voting system," Gene Hamilton said.
Read the petition here. 
Twitter, Facebook, GETTR, Parler
To schedule an engagement with America First Legal, please email [email protected].
###