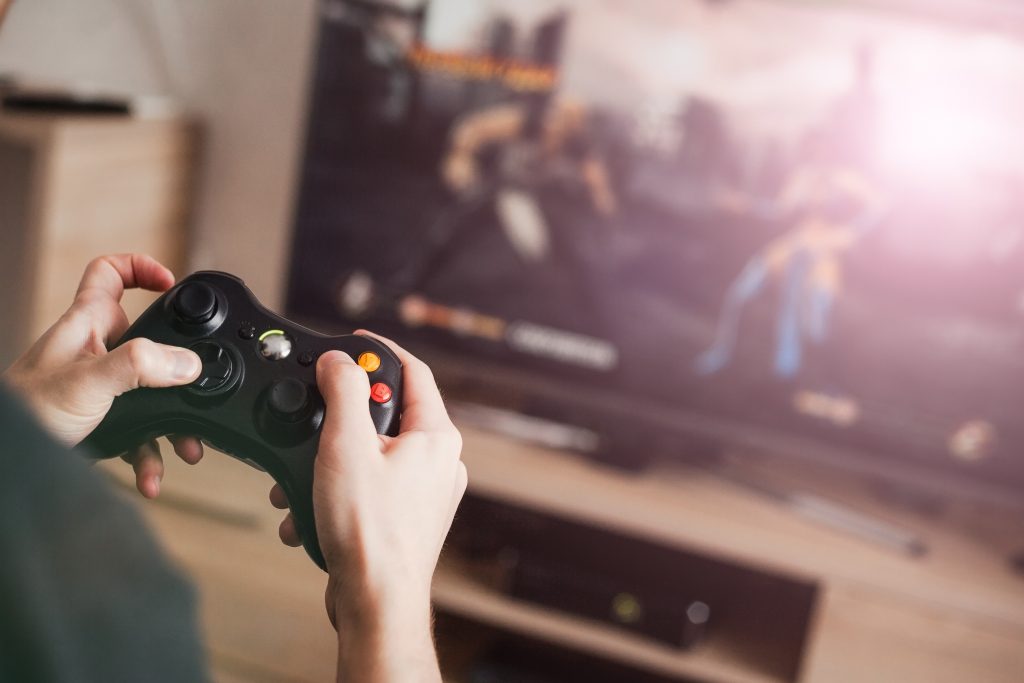 WASHINGTON, D.C. – Today, America First Legal's (AFL) Center for Legal Equality filed a formal civil rights complaint with the Equal Employment Opportunity Commission (EEOC) and sent a cease and desist letter to Activision Blizzard, Inc. (Activision) demanding that Activision stop using gender and racial preferences in hiring and internship programs and to again focus on video games that create shareholder value, not promote fringe political ideology.
Activision is known for producing some of the most iconic video game franchises, including Call of Duty, Crash Bandicoot, World of Warcraft, Overwatch, and Tony Hawk. Over the past few decades, they have built a strong reputation in the gaming community for consistently producing high-quality video games. Despite this, Activision's executives have jeopardized its reputation by mandating woke DEI principles into every aspect of their company, from hiring to game design. For example, Call of Duty removed the "Nickmercs bundle" from both the Modern Warfare II and Warzone stores after he tweeted that "[The LGBT] community should leave little children alone." The removal caused an uproar in the gaming community as many called for a boycott of Call of Duty.
But this was just the tip of the iceberg with Activision's woke policies.
Their DEI principles have led to employment policies and practices that discriminate based on gender and race. In 2021, Activision arbitrarily mandated that they increase the number of women and non-binary employees by 50% within five years. They created scholarships exclusively for employees who are women, non-binary, and gender fluid. They also have networking groups to help employees advance in their careers, but those networking groups are only available to employees that are: Asian and Pacific Islanders, Black, "Latinx," LGBT+, "SWANA" (Southwest Asian and North African), and women. Those who are white, straight, or men are not given the same opportunities as their peers to network and advance their careers at Activision.
Activision has also mandated these DEI policies in game development. They have "embedded DE&I leaders within each of [their] businesses to meet their unique needs." Activision has also forced DEI and woke ideology into their games. An example of this was the "Diversity Space Tool," which measured video game characters based on their "Culture, Sexual Orientation, Gender Identity, Body Type, Ability, Age, and Ethnicity."
These policies openly discriminate against employees who do not fit Activision's desired demographics. These policies also hinder the creative abilities of game developers, causing games to lack innovation and be jam-packed with woke ideology. Gamers have grown tired of Activision's mandated diversity in games and are now turning to competitors' video games. Activision's woke games are not selling with gamers and are hurting its shareholders. It is time for Activision to end its DEI policies and again focus on creating the high-quality video games it was known for.
In addition to the cease and desist letter, AFL also sent a letter to the Equal Employment Opportunity Commission (EEOC) requesting they open an investigation into Activision.
AFL is leading the charge against corporate and institutional discrimination in the United States. AFL has recently initiated actions against Starbucks, Amazon, Target, Dicks, Disney, and others for violating the Civil Rights Act and the principles of equal protection and nondiscrimination.
Statement from Gene Hamilton, America First Legal Vice President and General Counsel:
"It's unbelievable that in 2023–some sixty or so years after the civil rights movement–major corporations would obsess over the race and sex of the employees in their workforces. They apparently do not care as much about the quality of the products that they make, but the race and sex of the employees who make their products. Every American is unique, but to corporations like Activision, Americans are nothing more than cogs in machines who can be prioritized for hiring and career advancement based on the amount of melanin in their skin or their sex. These practices are illegal and must end." said Gene Hamilton.
Read the letter to Activision here and the letter to the EEOC here.
Follow us on social media for the latest updates on America First Legal's fight to protect your constitutional rights!
Twitter, Facebook, GETTER, Parler, Instagram
To schedule an engagement with America First Legal, please email [email protected].
Photo credit: Mkorobsky/Adobe Stock Images