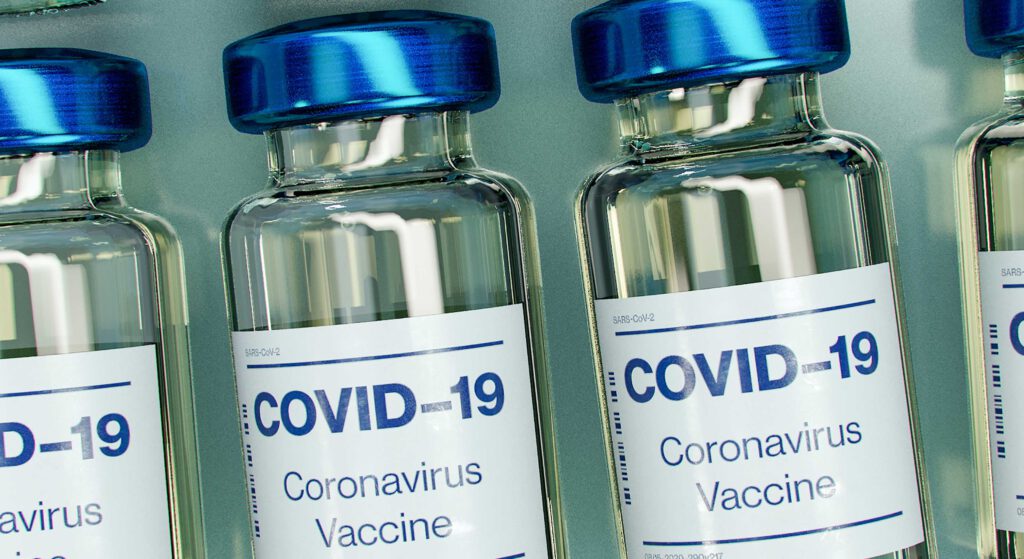 On September 9, 2021, President Biden imposed a vaccine mandate on all federal employees. Executive Order No. 14,043. Under this mandate, employees in the civil service must become "fully vaccinated" against COVID-19. AFL believes this mandate is unlawful and that it will not survive legal challenges currently being litigated.
In the meantime, here is some basic information about your rights as a federal employee. If you wish to seek an exemption from the mandate and have not yet done so, we offer below some information on beginning that process. If you did not seek an exemption, or if your agency has already denied an exemption after you applied for one, we outline below what likely comes next if the agency attempts to punish you for refusing the injection. We explain what is likely to happen in the disciplinary process and offer some sample arguments and defenses you can raise in any disciplinary proceeding.
** This is for your general informational purposes only. It is not legal advice and does not create an attorney-client relationship between you and AFL. Every agency and every situation is different, so please consult with a lawyer or your union representative about your case. **
THE DISCIPLINARY PROCESS
PROPOSED ACTION
The agency must tell you in writing what adverse action (suspension or firing) is being proposed and why it is being brought. This is called "advanced written notice" of the charges and penalty.
Remember the three R's. You are entitled to:
representation by an attorney;
review any information and material that may be considered by the deciding official;
a reasonable time to respond orally and in writing.
If the agency proposes a short suspension (14 days or less), you might have only 24 hours to respond, but for more serious penalties, the agency must give you at least 7 days to respond. We've included below some sample responses, to help you raise defenses.
During the advanced notice period, the agency might keep you in your regular position or place on you paid, nonduty status, if it considers you a health risk to others.
DECISION
When the agency makes a decision, it must give you notice in writing of that decision, including answers to any defenses you raise, the date the decision will take effect, and any rights you may have to appeal.
If the agency decides to suspend you for more than 14 days or remove you, the effective date will likely be 30 days from the date of the advanced written notice of proposed agency action.
APPEAL
Depending on the type of defenses you raise, you could have a few different possible paths to appeal your agency's ruling.
1) If you are a member of a union, you may follow the procedures of your collective bargaining agreement to file a written grievance.
2) For any removal decision (or a lengthy suspension), you may file an appeal with the Merit Systems Protection Board (MSPB) within thirty days of the agency's action. That process will go like this:
After you file an "otherwise appealable action" to the MSPB, an administrative judge (AJ) who works for the MSPB will hear your appeal. To begin, the AJ will hold a conference with both parties, to explain the process to you and determine what issues must be decided, what witnesses or other evidence will be allowed, and similar preliminary matters. After that, the AJ may hold a live hearing or decide based on written decisions.
The AJ will issue a written "initial decision," containing the AJ's conclusions of the facts and law of your case, with supporting reasons.
If the initial decision goes against you, you may seek review from the MSPB itself, a three-person board, which has authority to reverse the initial decision based on any factual or legal errors.
You may seek review of unfavorable Board decision in the Federal Circuit Court of Appeals.
After the AJ's initial decision, you also have the choice to seek review directly from the Federal Circuit, passing over the Board and going straight to judicial review.
You may seek an attorney's assistance for any part of this process.
3) If you think the agency is unlawfully discriminating against you (e.g., by failing to accommodate your religion or disability), you also have the option to file a complaint with the Equal Employment Opportunity Commission (EEOC). That process will go like this:
You must begin by seeking an exemption from the mandate from your agency, which cannot discipline you or place you on administrative leave while you pursue it. (In the meantime, you may still be required to follow safety protocols when reporting to agency worksites. These include required weekly testing, as well as masking and distancing at all times, including in some outdoor settings.) Although applications for exemptions were originally due on November 9, 2021, the White House has told agencies to accept them and give them full consideration at any time.
Apply for an exemption by submitting a form application to your agency. Some examples from various agencies include:
Whether you are entitled to a religious accommodation is based on the following factors:

Whether your objection is religious in nature (as opposed, for example, to philosophical, social, or moral objections, which do not have the same legal protection). You may be asked to explain the religious nature of your belief. The following are examples of religious objections that have been raised to the mandate:

That taking a vaccine developed with fetal stem cell lines would violate the Biblical command to honor one's body as a temple of the Holy Spirit;
That taking vaccines produced or tested with cell lines derived from aborted fetuses violates Catholic teaching against material cooperation with evil.
That the COVID vaccines violate certain interpretations of Jewish and Islamic law.
(See a helpful toolkit for religious objectors, prepared by the First Liberty Institute, here.)

Whether your objection is sincere. Your agency should generally assume your objection is sincere but may make some inquiry, such as asking how you came to this belief and how long you have had it.
Whether an accommodation would impose an "undue hardship" on the agency as your employer. This means an accommodation would create more than a "minimal" burden, in light of your job responsibilities, the effect of an exemption on the agency's operations, protection of other employees and the public from the risk of infection, etc.
The agency may NOT consider whether your religious belief is correct, widely held, or based on the command of a particular hierarchy or authority; or whether refusing vaccination is a particularly important or central command of your religion. You do not need to prove or dispute any of these points; you need only show your sincerity in your religious belief, observance, or practice in conflict with vaccination. An invasive inquiry into your religious beliefs might itself constitute a violation of your religious freedom rights.

The following factors determine whether you have a right to a medical (i.e., disability-related) exemption:

Whether a disability is the reason you cannot take a COVID vaccine.
Whether an individual remaining unvaccinated would pose a "direct threat" to others in the workplace, and if so, whether possible accommodations (such as masking, schedule changes, and teleworking) would reduce or eliminate that threat.
Whether an accommodation would impose an undue hardship on the agency. Here, an undue hardship is a significant expense, burden, or disruption on the agency as your employer. It is noted that agencies are already granting exemptions based on religious grounds, and, therefore, it would appear that assertion of undue burden would require a special showing by an agency as to why it cannot accommodate your medical situation.

All these factors should be discussed in an interactive process between you and the agency to try to find a reasonable accommodation.
At the end of the intra-agency exemption process, you will get a written decision approving or denying the exemption request. If your request is denied, the decision will also explain your rights to appeal. For example, CBP allows an employee to appeal to the agency's Office of Diversity and Civil Rights.
To challenge an adverse final decision from your agency, you have the choice of either an appeal to the MSPB (as explained above) or a complaint to the Equal Employment Opportunity Commission (EEOC). The agency's final written decision must explain all your rights to appeal.
If you have already been denied an exemption and wish to appeal to the EEOC: you must begin by contacting your agency's EEO Counselor within 45 days of the denial. The Counselor may recommend a mediation program, and if that does not resolve the dispute, will give you instructions for filing a formal complaint with the Commission.
If the proposed action is a suspension of less than 14 days, or a disciplinary action that is not "otherwise appealable" to the MSPB, you may still have other avenues for relief:
If you are the victim of discrimination based on religion, race, political affiliation, or other protected category, or for prohibited personnel practices, you may file a complaint with the United States Office of Special Counsel asking the Special Counsel to seek corrective action from the MSPB on your behalf. See https://osc.gov/Services/Pages/PPP.aspx#tabGroup11
If you are a member of a bargaining unit, actions covered under the negotiated grievance may be grieved in accordance with that procedure.
You may be able to appeal to OPM.
You may be able to grieve under an Agency grievance procedure set up for employees of that particular agency.
If you qualify as a "whistleblower" under the Whistleblower Protection Act, you may have an individual right of action before MSPB if adverse action has been taken against you on account of your protected whistleblowing activity. You may also file a complaint with the Office of Special Counsel alleging a prohibited personnel practice of retaliation for protecting whistleblowing activity.
For the statutory definition of whistleblower, see 5 U.S.C. § 2302, subsections (b)(8) and (b)(9). You can also consult your employee manual/handbook or your agency's regulations on whistleblower protections or other "prohibited personnel practices."
To see if you qualify to file an appeal, see guidance at https://www.mspb.gov/appeals/appellantqanda.htm.
SAMPLE DEFENSES
If you did not apply for an exemption or if your request for an exemption was denied, your agency may open disciplinary proceedings against you for refusing to comply with the vaccine mandate. This would take the form of discipline for alleged refusal to follow a direct order. In that case, you will have the chance to raise defenses for your actions, including arguments that the mandate is illegal or that you have been unlawfully denied an exemption. Below are some sample defenses to any threatened discipline:
DEFENSE 1: THE PRESIDENT DOES NOT HAVE THE POWER TO MANDATE FORCED VACCINATIONS
The President does not have the power to mandate forced vaccinations for civilian federal employees without a specific act of Congress. No act of Congress mentions or creates a presidential power to compel vaccinations. 5 U.S.C. § 3301 specifically provides the President may prescribe such regulations for the admission of individuals into the civil service in the executive branch as will best promote the efficiency of that service; ascertain the fitness of applicants as to age, health, character, knowledge, and ability for the employment sought; and appoint and prescribe the duties of individuals to make inquiries for the purpose of this section. But the vaccine mandate has not been issued by regulation.
DEFENSE 2: THE MANDATE VIOLATES MY CIVIL SERVICE REFORM ACT RIGHTS.
Any discipline or discharge under or because of the vaccine mandate violates my rights under the Civil Service Reform Act. Personnel actions may not be taken against me for refusing the injection because [AS APPROPRIATE]: (A) actions may not be taken on the basis of handicapping condition (5 U.S.C. § 2302(b)(1)(D); (B) such actions must be based only on an evaluation of my work performance, ability, aptitude or general qualifications or an evaluation of my character, loyalty, or suitability (5 U.S.C. § 2302(b)(2)); (C) this does not adversely affect my performance or the performance of others (5 U.S.C. § 2302(b)(10); this violates many laws, rules, or regulations implementing, or directly concerning, the merit system principles in section 2301 of Title 5 including (1) selection and advancement are determined "solely on the basis of relative ability, knowledge, and skills" (5 U.S.C. § 2301(b)(1)); (2) all employees should receive fair and equitable treatment without regard to political affiliation, religion, sex, handicapping condition, and with proper regard for their privacy and constitutional rights (5 U.S.C. § 2301(b)(2); (3) employees are protected against arbitrary action (5 U.S.C. § 2301(b)(8) for GS employees, 5 U.S.C. § 3131((7) for SES).
DEFENSE 3: THE MANDATE VIOLATES MY RIGHT TO PRIVACY
The Fifth Amendment Due Process Clause guarantees my right to and fundamental liberty interest in privacy and bodily integrity. The forced injection substantially interferes with my liberty. Washington v. Harper, 494 U.S. 210, 229 (1990).
This invasion of my privacy serves no rational basis. The executive order completely overlooks natural immunity from COVID-19, thus subjecting employees to a vaccine even when (as is the case for many of them) the vaccine serves no purpose whatsoever.
DEFENSE 4: THE MANDATE VIOLATES LAWS FOR EMERGENCY-USE DRUGS
The employee mandate violates the Food, Drug, and Cosmetic Act ("FDCA"), 21 U.S.C. § 360bbb-3 et seq., by failing to provide employees the "option to accept or refuse administration" when the vaccine is only available under emergency-use authorization. Specifically, I have a right under the FDCA to be "informed" of the "option to accept or refuse administration of" an emergency-use-only product. See 21 U.S.C. § 564(e)(1)(A)(ii)(III). The employee mandate does the opposite: employees are ordered to get the vaccine with no "option to accept or refuse." This is an illegal use of an emergency-use vaccine, and therefore the mandate cannot be enforced against me.
DEFENSE 5: DENYING ME AN EXEMPTION VIOLATES THE AMERICANS WITH DISABILITIES ACT
Because a medical condition prevents me from taking a COVID vaccine, I am seeking an accommodation under the Americans with Disabilities Act (ADA) as applied to federal employees under section 501 of the Rehabilitation Act of 1973. The ADA forbids discrimination in employment against people with disabilities. The law defines disability broadly, and discrimination includes the refusal to offer a reasonable accommodation of a condition in the workplace. The ADA applies to the vaccine mandate, as it does to any condition of employment. Indeed, the President's executive order and related guidance from OPM make clear that in carrying out the vaccine mandate, agencies must allow all exemptions required by law, which includes the ADA. That means I am entitled to an interactive process with representatives of the agency, aimed at finding an accommodation of my condition that allows me to continue in my job.
My medical condition prevents me from getting a vaccine. [Here, describe your condition briefly, and why it prevents you from getting a vaccine.] An accommodation would not be an "undue hardship" for the agency, especially because it has long made use of other safety protocols against COVID-19 and continues to do so routinely. If the agency refuses to accommodate my condition, it will be violating the ADA, and I intend to exercise any of my legal rights to seek redress of this injury.
You have wrongly denied my request for a medical exemption. [CHOOSE ARGUMENTS AS APPROPRIATE:]
(1) You did not publish or disclose the standards for deciding whether to grant such an exemption before I applied, thereby depriving me of fair notice. You have not explained to me the decision-making process or given me a fair chance to respond to the agency's reasons for denial.
(2) You have asked unduly intrusive questions interfering with my doctor-patient relationship. A federal employee's highly personal decision about whether to take a COVID vaccine should not be treated any differently than any other medical decision, none of which would be grounds for discipline
(3) You wrongly determined that granting me an exemption would cause an "undue hardship" on the agency. Your decision failed to address, for example, why available job modifications could not accommodate both my medical condition and the agency's needs without hardship.
DEFENSE 6: DENYING ME AN EXEMPTION IS RELIGIOUS DISCRIMINATION
You have wrongly denied my request for a religious exemption. [CHOOSE ARGUMENTS AS APPROPRIATE:]
(1) You did not publish or disclose the standards for deciding whether to grant such an exemption before I applied, thereby depriving me of fair notice. You have not explained to me the decision-making process, which denied me an adequate opportunity to respond to the agency's reasons for denial.
(2) You assumed that my religious objections have been made in bad faith, wrongly questioning my sincerity (or giving no reason at all to doubt my sincerity).
(3) You mischaracterized my objection as a non-religious one, when in fact it is based on my sincerely held religious beliefs and duties.
(4) You denied an exemption simply because you disagree with my religious views or found them unusual.
(5) You decided granting an exemption would cause an "undue hardship" on the agency without sufficient reasons, and without adequately considering other job modifications which could minimize this burden.
Therefore, the agency's decision must be overruled as a Title VII violation.