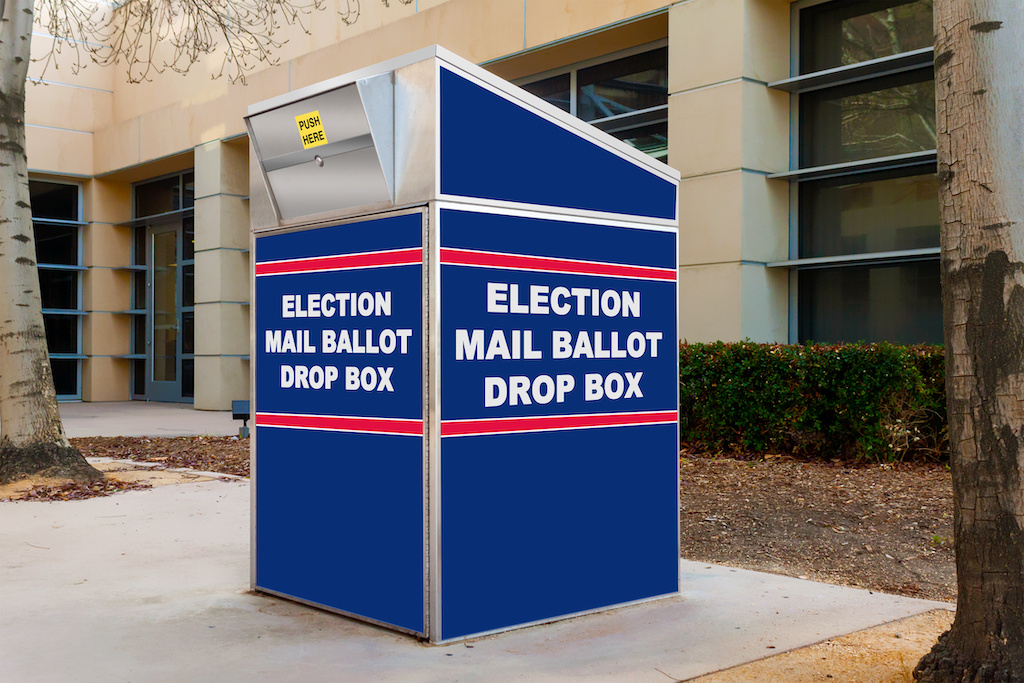 WASHINGTON, D.C. – Today, America First Legal (AFL) and Wally Zimolong filed a lawsuit in Pennsylvania on behalf of registered voters in Lehigh County against the Lehigh County Board of Elections and its Board members to compel their immediate compliance with Pennsylvania's election laws in connection with ballot drop boxes in Lehigh County. 
The lawsuit  seeks to ensure that the defendant Board and its members follow state law following an investigation by the Lehigh County District Attorney, who confirmed that invalid and void ballots had been deposited in drop boxes in Lehigh County in the 2021 general election. 
The Lehigh County District Attorney's investigation found:
Hundreds of void ballots had been deposited into drop boxes and were subsequently counted by the board;

A county detective confirmed 186 instances where more than one ballot was dropped into a dropbox by an individual voter;

3,695 ballots were placed into the dropboxes but surveillance video only showed 2,756 persons dropping ballots into the boxes.
Despite these clear findings, the Lehigh County Election Board declined to put safeguards in place to prevent future election law violations, resulting in the District Attorney, himself, taking action to ensure proper drop box usage during the 2022 primary election. 
With the November 2022 general election fast approaching, AFL filed today's suit to ensure that the Election Board fulfills its mandatory duty to comply with PA law so that only validly cast ballots placed in drop boxes are counted, and void or unlawful ballots are neither commingled nor counted. AFL seeks the court's immediate action to enjoin the Election Board from accepting, counting, or canvassing any ballots that contravene the lawful use of drop boxes or to receive invalid ballots from drop boxes in Lehigh County and commingling these with validly cast ballots and to compel the County to put into place the following measures:
Drop boxes must be placed inside a building and accessible only Monday-Friday during normal business hours;

Drop boxes must be physically monitored in-person to assure that the person delivering the ballot is only delivering his or her own ballot or is an authorized agent of a disabled voter with the proper affidavit signed by the voter and verified by the election board.

Lehigh County Election Board shall otherwise fulfill its statutory duties to ensure that void and invalid ballots are not commingled and counted in all future elections.
The American people must be able to have confidence in our election system, and the integrity of our elections must not be compromised. AFL will vigorously pursue this case to restore election integrity in Lehigh County and will continue to do everything possible to ensure elections across the United States, whether at the state or federal level, are safe and secure. 
Statement from America First Legal President Stephen Miller:
"As a civil rights organization, America First Legal is committed to fighting for free, fair and secure elections in America. Election integrity is the cornerstone of a healthy Democracy. The illegal drop box scheme in Lehigh County. Pennsylvania violates state law—undermining the franchise for lawful citizen voters. AFL is seeking emergency action to compel the full enforcement of state law," said Stephen Miller.
Read the PI here.
Read the complaint here.
Read the civil cover sheet here.
Follow us on social media to get the latest updates on America First Legal's fight to protect your constitutional rights!
Twitter, Facebook, GETTR, Parler, Instagram
To schedule an engagement with America First Legal, please email [email protected].
Photo Credit: Felipe Sanchez/Adobe Stock Images