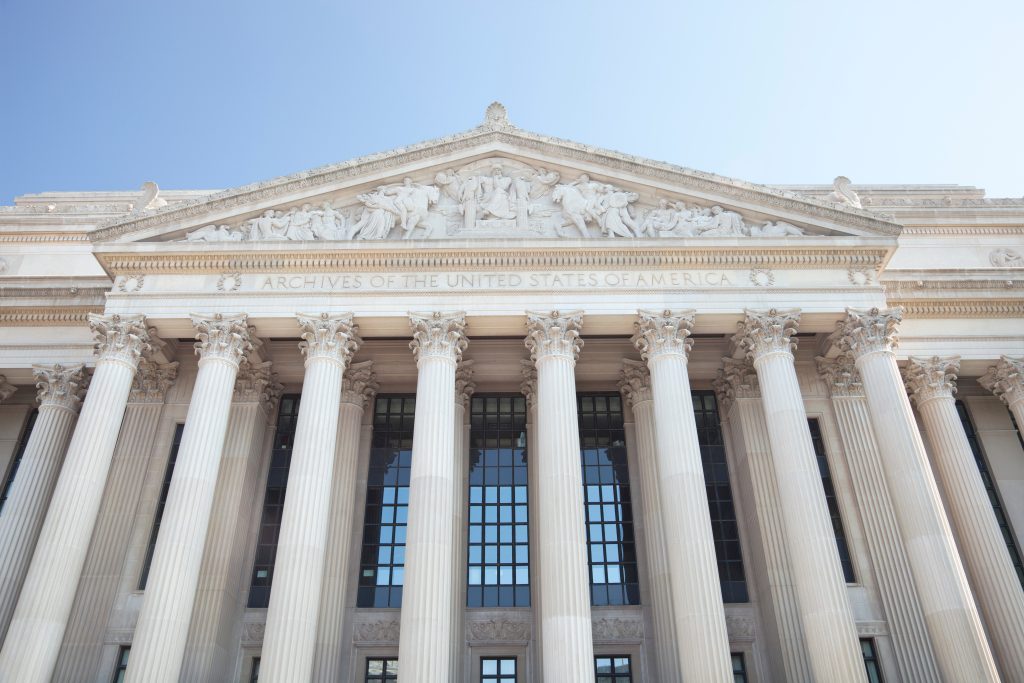 WASHINGTON, D.C. – Today, America First Legal (AFL) released the following statement in response to the National Archives and Records Administration's (NARA) statement issued yesterday regarding their involvement in the unprecedented raid of President Trump's home, Mar-a-Lago.
Earlier this week, our investigation into the circumstances of the Mar-a-Lago raid uncovered that the Biden White House was, in fact, involved with the raid by way of a "special access request" and that NARA misled Congress as to their involvement in the matter. Read our explosive findings here.
Statement from Gene Hamilton, America First Legal Vice President and General Counsel:
"Recent statements by NARA allege that it has been truthful about its activities. This is not accurate, and if it is, NARA has more significant problems than it realizes. NARA's allegations belie a misunderstanding of its statutory role in providing access to records under the Presidential Records Act (PRA) and indicate a belief that it was not used by the Biden Administration (whether knowingly or unknowingly) as a means to an end.
NARA has limited authority to make Presidential records in its custody available via the "special access" provision of the PRA (44 U.S.C. § 2205(2)). The plain text of subsection (2)(B) allows the records to be made available "to an incumbent President if such records contain information that is needed for the conduct of current business of the incumbent President's office and that is not otherwise available." Not whenever DOJ requests them as part of a fishing expedition–only if the records are "needed for the conduct of current business of the incumbent President's office." And those records must not be "otherwise available."
Alternatively, NARA has authority under (2)(A) to make those records available "pursuant to subpoena or other judicial process issued by a court of competent jurisdiction for the purposes of any civil or criminal investigation or proceeding." That is not what occurred here, based on all available information. NARA cannot mix and match its statutory authorities to drum up an after-the-fact justification for failing to follow the law.
NARA's core mission is to follow the law, safeguard records, and make them available for access under certain circumstances delineated by the law. By providing records under the circumstances here, NARA was either used knowingly or unknowingly as part of a law enforcement investigation–without the necessary court order specified in (2)(A).
NARA's statement also failed to explain two crucial discrepancies. First, why did it need to process a special access request when its Inspector General had already made a referral? And second, why was it involved with FBI review after the August 8, 2022, raid at Mar-a-Lago, as the documents reveal?
NARA failed to follow the law and permitted access to the records based on erroneous legal determinations made by the White House Counsel's Office and the Office of Legal Counsel at the Department of Justice. In short, NARA either should have known it had no authority to do what it did under the circumstances, or to use plain English, NARA got played." said Gene Hamilton.
Follow us on social media to get the latest updates on America First Legal's fight to protect your constitutional rights!
Twitter, Facebook, GETTR, Parler, Instagram
To schedule an engagement with America First Legal, please email [email protected].
Photo credit: Daniel Thornberg / Adobe Stock Images