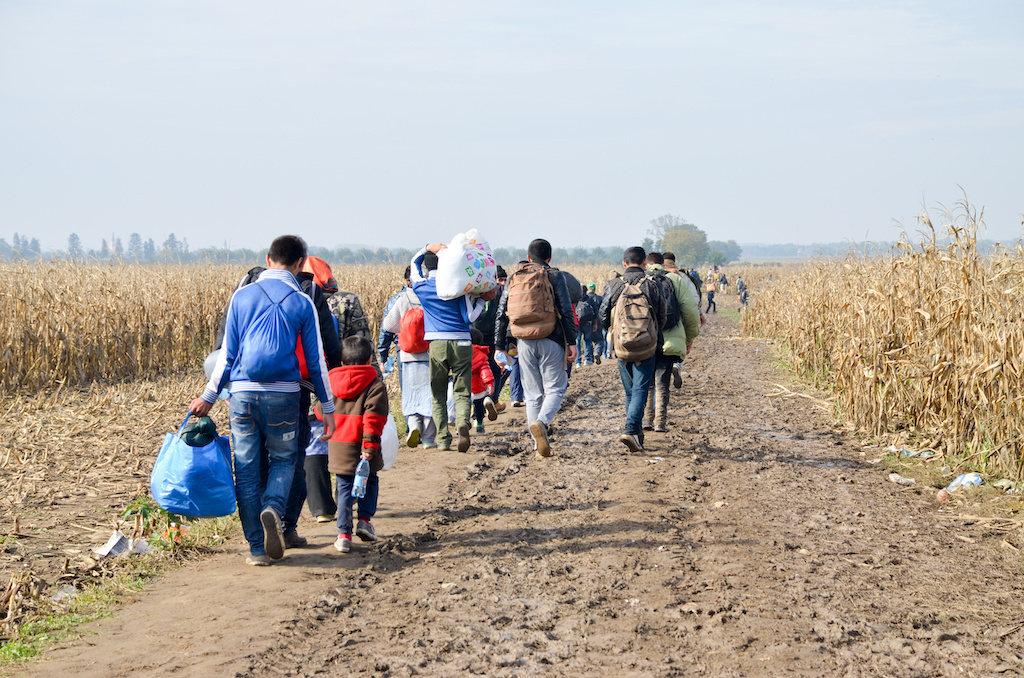 Exclusively Uncovered: Only 409 Minors Removed, 350,000+ Released into the United States
WASHINGTON, D.C. – America First Legal (AFL) is releasing shocking statistics obtained through litigation against DHS' U.S. Immigration and Customs Enforcement (ICE), revealing the staggering extent to which the Biden Administration has facilitated the most significant child smuggling and trafficking operation in American history.
This astounding revelation comes after the Biden Administration recklessly reversed sound Trump Administration immigration policies, which had resulted in significantly fewer UAC encountered at the border.
As U.S. Customs and Border Protection's own statistics show, almost immediately after President Biden took office in January 2021 and acted to eliminate effective policies like exempting UAC from Title 42 categorically, encounters of UAC skyrocketed:
Indeed, between FY 2020 and FY 2021, total UAC encounters at the southwest border increased a staggering 342%, from 33,239 in FY 2020 to 146,913 in FY 2021. Those encounters increased to 152,057 in FY 2022, and are on pace to be at a similar level in FY 2023:
Alarmingly, these statistics show that since the beginning of Fiscal Year (FY) 2021, 345,807 unaccompanied minors (UAC)–a population roughly equal in size to the population of the city of Honolulu, Hawaii–have entered the United States through the southwest land border. That is more than the total number of UAC encountered between FY 2013 and FY 2020 combined. In brief, President Biden has permitted the unfettered and dangerous entry into the United States of UAC, many to their extreme peril.
Over the same period, according to new information that AFL obtained from ICE, only 409 unaccompanied minors have been removed from the United States. The Biden Administration's failure to enforce our immigration laws has served to incentivize people at home and abroad to work with dangerous cartels and support their very lucrative and highly treacherous human smuggling and trafficking operations, and have resulted in hundreds of thousands of additional illegal aliens in schools and workplaces across the country. .
Despite these devastating numbers, the Biden Administration is in denial. The Secretary of Department of Homeland Security Mayorkas boldly stated, "let me be clear: Title 42 or not, the border is not open." And, when speaking to Fox News' Bret Baier, Mayorkas has represented, "[d]o you know what happens to these individuals? They are either expelled under the Title 42 . . . or they are placed into immigration enforcement proceedings. They make their claims under the law. If those claims don't prevail, they are promptly removed from the United States." (emphasis added.) President Biden's own press secretary stated just yesterday, March 7, that in working to limit illegal immigration, the Administration was "making sure that the border was secure." All of this is blatantly untrue. Deporting 409 out of roughly 350,000 illegal aliens is clearly not a sign of a secure border, and none of these UAC are being promptly removed. 
The Biden Administration's denials cannot erase the appalling numbers this Administration has racked up. As AFL cited when it filed the initial FOIA request, a 2016 Senate Report highlighted the grave consequences stemming from the lack of oversight over the program dating back to the Obama-Biden Administration in 2014: child trafficking, forced child labor, and even child slavery. The Biden Administration essentially – and intentionally – reignited this perilous, life-threatening problem when it pulled down the Trump Administration's effective immigration enforcement tools and gave the proverbial green light to cartels to resume their smuggling and trafficking operations. A recent New York Times report confirms the resumption of widespread criminal activity, the cartels' resumption of business, and the horrendous impacts on those minors involved.
Because of these dangerous and irresponsible border policies, thousands of children have been sold into the sex trade, ended up trafficked into dangerous jobs across America, and more.
Statement from America First Legal President Stephen Miller:
"These explosive findings—obtained solely as a result of AFL's litigation—conclusively prove that Mayorkas has been lying when he says those illegals being released into the country are facing removal. We are now in the third year of the Biden Administration and only 409 illegal alien teenagers and minors have been removed out of 350,000 released into the United States. And it is quite possible, if not likely, those removals are of individuals who voluntarily agreed to return while still in custody or who were picked up incidentally in a criminal arrest.
99.9 percent of the record-obliterating number of UACs set free by Biden into the United States are still here in the third year of his presidency. ALL of them could have been removed upon encounter under Title 42.
When President Trump initiated Title 42 for UAC the smuggling of minors hit record lows. Numbers plummeted. Agents couldn't remember a time so few UAC were in custody. Biden's decision to unilaterally and categorically exempt UAC from Title 42 triggered the largest wave of child smuggling in known world history for which he is solely responsible. A calamity further aggravated and accelerated by the decision to terminate Trump-era vetting procedures and prosecution initiatives in favor of resettling smuggled minors throughout the United States as quickly as possible. The UAC catastrophe is arguably Biden's single most ignominious open borders crime in a list of open borders wrongdoing almost without end and certainly without equal," said Stephen Miller.
View ICE's data report here.
Follow us on social media to get the latest updates on America First Legal's fight to protect your constitutional rights!
Twitter, Facebook, GETTR, Parler, Instagram
To schedule an engagement with America First Legal, please email [email protected].
Photo credit: Ajdin Kamber/Adobe Stock Images