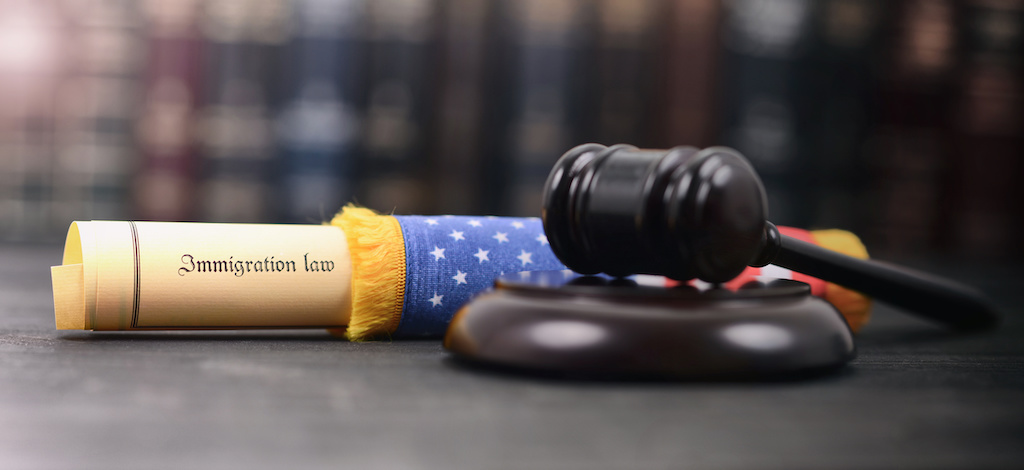 WASHINGTON, D.C. – Today, America First Legal (AFL), in partnership with the State of Texas and twenty other states, filed a motion for a preliminary injunction in a lawsuit against Biden's Department of Homeland Security, seeking to immediately cease its illegal new program that will allow hundreds of thousands of additional illegal aliens to be "paroled" into the United States every year.
The unlawful program allows aliens in their home countries to obtain the benefit of being able to secure advance approval to enter the United States – despite no basis in the law for them doing so. In other words, the Biden Administration is recruiting aliens who otherwise have no right to enter the United States, to come here under the guise of preventing them from crossing the southern land border illegally.
The motion for preliminary injunction asks the Court to immediately halt this "parole" scheme until final resolution of the case. The Biden Administration continues to put America last and prioritize mass migration into the United States. America First Legal is proud to stand with courageous Attorneys General across the country to fight to protect American sovereignty.
Statement from America First Legal President Stephen Miller:
"America First Legal is proud to work with the great Ken Paxton and represent Texas and a coalition of twenty states as we seek an emergency Preliminary Injunction to shutdown Biden's most lawless and radical open borders edict to date. Biden's plan to mass import unauthorized aliens from their home countries directly to the United States without any legal basis for doing so is nothing more than a brazen attempt to accelerate stratospheric migration levels while, at the same time, concealing the sheer volume of cross border flows by transporting these illicit aliens directly from their home countries to the American interior. In other words, those flown here through this patently unlawful 'parole' scheme will presumably not be counted among the record numbers of illegals crossing the border but the result will be identical: a deluge of unauthorized migrants flooding our labor markets, consuming our medical resources, burdening tax-payers, jeopardizing public health and safety, and stretching our safety net past the breaking point. We at America First Legal continue to lead the way in opposing the Biden Administration's unending assault on our sovereignty," said Stephen Miller.
Read the preliminary injunction here.
Follow us on social media to get the latest updates on America First Legal's fight to protect your constitutional rights!
Twitter, Facebook, GETTR, Parler, Instagram
To schedule an engagement with America First Legal, please email [email protected].
Photo credit: Corgarashu/Adobe Stock Images