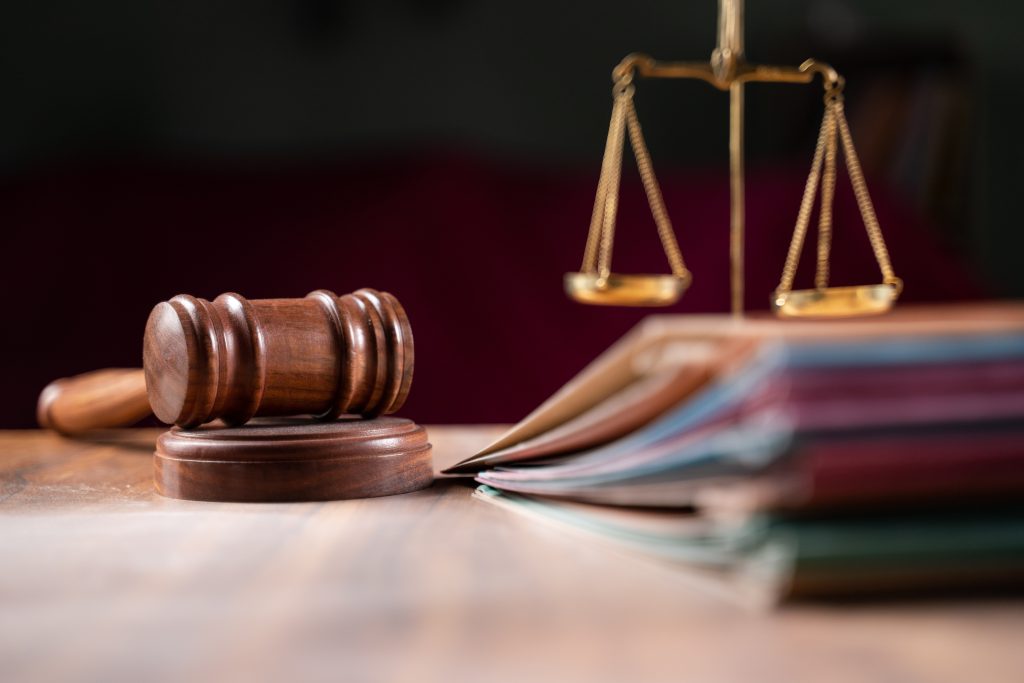 WASHINGTON, D.C. – Today, working with our outside co-counsel, Sorin Leahu, America First Legal (AFL) helped secure a victory when the Circuit Court of Cook County, Illinois, dismissed a frivolous lawsuit against Helen Levinson, a mother of two, born to a family of Christian Arab immigrants from Jordan and raised in Chicago, who stood up against a school teacher for promoting highly-racialized and progressive viewpoints in her school district.
Levinson is the Vice President of "Awake Illinois" and the Chapter Chair of "Moms for Liberty" for Cook County. Awake Illinois is a grassroots advocacy group that seeks to "empower[] citizens to elevate their voices on topics of education, equality, legislation, civic involvement, and social welfare causes." For example, the group advocates for parents to exercise their rights to opt out of divisive Critical Race Theory and gender indoctrination.
Jasmine Sebaggala is a school teacher in a nearby school district and a member of "Abolition Coalition" (AC). AC's mission is to "abolish anti-blackness and white supremacy that saturate the essential systems of well being and wealth in our community." Despite not working or living in the same school district as Levinson, Sebaggala has a history of coming to Levinson's school district and aggressively protesting for her extremely progressive agenda.
Thus, Levinson wrote a fourteen-page letter to Sebaggala's school district outlining her disruptive and inappropriate behaviors. For example, on May 18, 2021, Sebaggala attended a school board meeting in which she allegedly said that "white nationalists are recruiting children in our community," according to Levinson's letter. On August 18, 2021, Sebaggala's group allegedly tried to prevent Levinson from making public comments during her school board meeting and yelled out statements in the background. Moreover, Levinson alleges that members of school board meetings required security to escort them to their cars in light of a riot almost breaking out when the board did not "vote in favor of Ms. Sebaggala to fill the vacancy created by the resignation of James Specker." In response to this damning letter, Sebaggala filed a lawsuit against Levinson, claiming she is a "white supremacist and alt-right provocateur" and that her letter is "filled with false allegations."
America First Legal later joined as co-counsel in the state of Illinois to defend Levinson against this abusive and sham lawsuit. Yesterday, the court granted the motion to dismiss the lawsuit with prejudice–effectively determining the claims to be null, and she cannot file another lawsuit. Levinson was subjected to an abuse of the legal system that sought to harass and intimidate her to stay silent on important issues; we are proud to bring her peace in light of this vicious attack that she endured. This historic victory protects her and other parents across the country who are concerned about the highly-racialized and highly-sexualized agenda infiltrating American academia and their right to speak out against it.
Statement from Nicholas Barry, America First Legal Senior Counsel:
"Americans don't lose their First Amendment rights when they become parents. We each have a voice, and we should be able to speak freely without the threat of frivolous litigation chilling our speech. Members of the bar have a special obligation to ensure that they do not use the legal system to threaten and intimidate Americans from exercising their rights. AFL is proud to have participated in this important case, and we look forward to continuing to fight for parents' and their rights in the future." said Nicholas Barry.
Read the absurd complaint here and the dismissal order here.
Follow us on social media to get the latest updates on America First Legal's fight to protect your constitutional rights!
Twitter, Facebook, GETTR, Parler, Instagram
To schedule an engagement with America First Legal, please email [email protected].
Photo credit: WESTOCK/ Adobe Stock Images