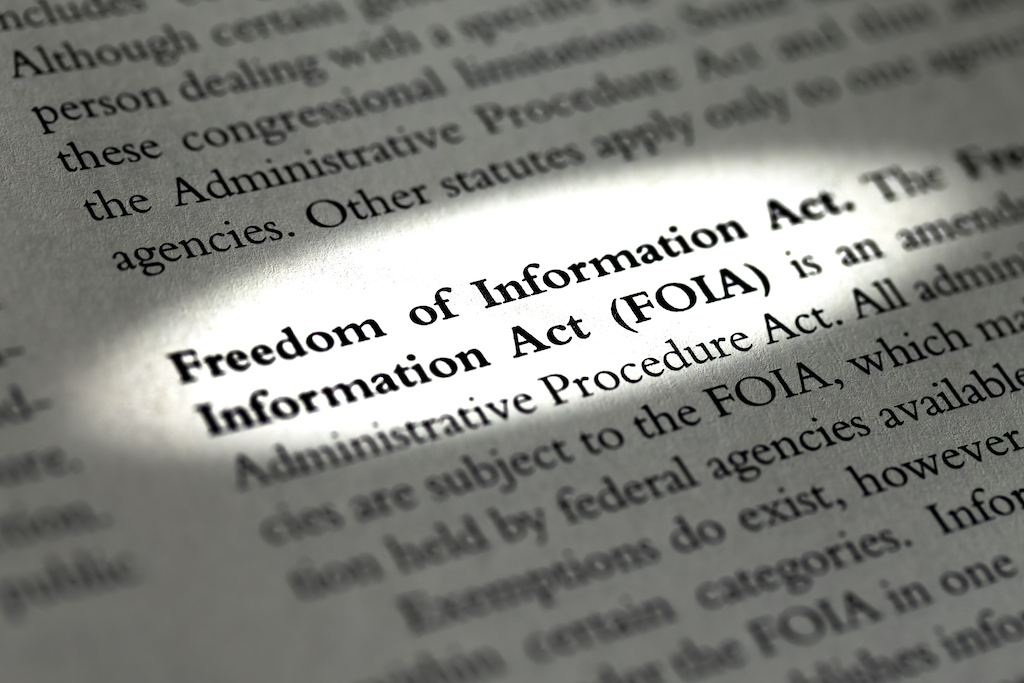 WASHINGTON, D.C. – Today, America First Legal (AFL) released a comprehensive investigative report finding that Biden's Department of Justice is systematically evading the Freedom of Information Act (FOIA) to shield its activities from public view, and that forty percent of Biden's cabinet agencies simply fail to comply with the FOIA's plain requirements. Specifically:
Biden's Department of Justice has a clear pattern and practice of obstructing  FOIA compliance:

For example, the Department claims "unusual circumstances" for any FOIA seeking records found outside the FOIA office itself, the Office of Information Policy refuses to search for official government emails without the prior consent of each government worker who sent or received them, and the FBI simply refuses to answer FOIA requests for emails from former intelligence officials such as John Brennan. The obstruction apparently comes right from the top: The evidence suggests that Attorney General Merrick Garland and Associate Attorney General Vanita Gupta have directed DOJ's components to corrupt the FOIA process and hide the Biden Administration's activities from public view.

Forty percent of Biden's cabinet departments, including the Departments of Commerce, Defense, Education, and Homeland Security, have failed to comply with the FOIA Improvements Act of 2016 requiring each to designate a Chief FOIA Officer who is a senior official at least at "the Assistant Secretary or equivalent level". An "Assistant Secretary or equivalent" is generally a person who has been nominated by the President and confirmed by the Senate.
By statute, the Office of Special Counsel must investigate any allegation concerning the arbitrary and capricious withholding of information prohibited under the FOIA. AFL sued the Special Counsel to compel the investigation into DOJ's stonewalling of FOIA requests.
Statement from Reed D. Rubinstein, Senior Counselor and Director of Oversight and Investigations:
"The Supreme Court has said that the Freedom of Information Act's basic purpose is to ensure an informed citizenry needed to check against corruption and to hold the governors accountable to the governed. Today, given that the establishment media has chosen to serve as court scribes rather than the public's watchdog, it is our citizens' only tool to expose to public scrutiny official information and to shed light on the Biden Administration's respect (or lack thereof) for statutory limits and constitutional duties. AFL will keep fighting to stop the Biden Administration from eviscerating the FOIA, and undermining our democracy," said Reed Rubinstein.
Read the report here.
Follow us on social media to get the latest updates on America First Legal's fight to protect your constitutional rights!
Twitter, Facebook, GETTR, Parler, Instagram
To schedule an engagement with America First Legal, please email [email protected].
Photo credit: Jon/Adobe Stock Images