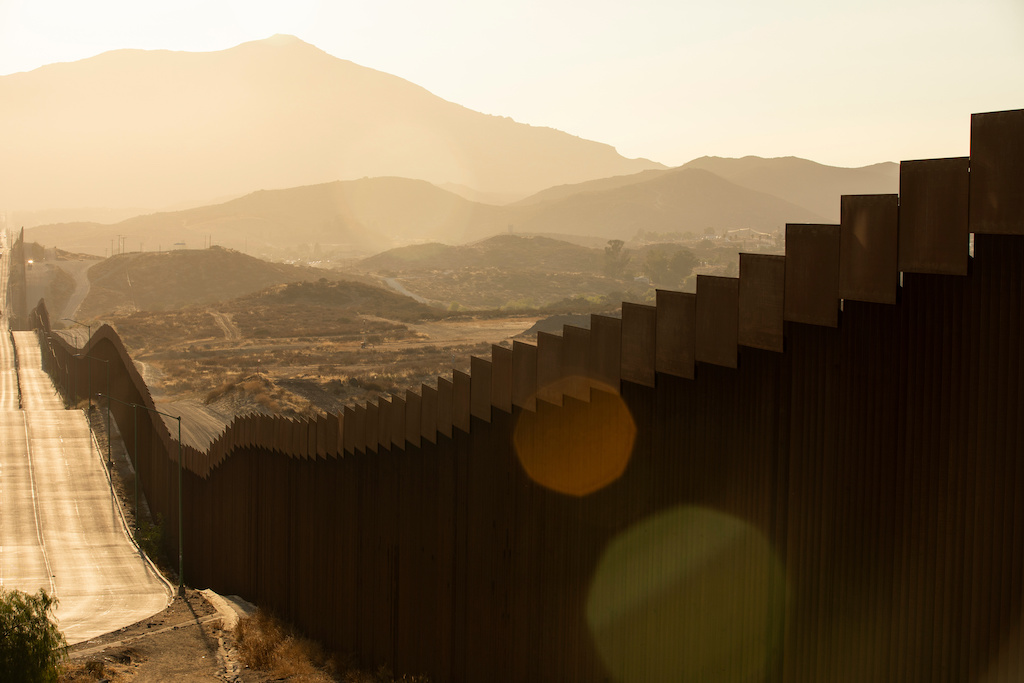 WASHINGTON, D.C. – Today, America First Legal (AFL), in partnership with Texas Attorney General Ken Paxton and a coalition of Attorneys General from Alabama, Alaska, Arkansas, Florida, Idaho, Iowa, Kansas, Kentucky, Louisiana, Mississippi, Missouri, Montana, Nebraska, Ohio, South Carolina, Tennessee, Utah, West Virginia, and Wyoming, filed a lawsuit against the U.S. Department of Homeland Security and Secretary Alejandro Mayorkas for creating a new blatantly unlawful program that will permit up to 360,000 aliens to be "paroled" into the United States every year – despite no authorization from Congress to do so.
Under the guise of preventing illegal aliens from crossing the southern land border, the Biden Administration's new parole program actually allows aliens in their home countries to obtain the benefit of being able to secure advance approval to enter the United States – despite no other basis in law for them doing so (i.e. these are not visas). And in so doing, these aliens will be eligible to obtain work permits and will be allowed to stay in the United States for two years, subject to potentially indefinite renewal.
In other words, these aliens have no right to enter the United States. But instead of stopping them from entering at the southern land border, the Biden Administration has announced that it will permit up to 30,000 aliens every month from Cuba, Haiti, Nicaragua, and Venezuela to enter the country – so long as they have a "sponsor" in the United States. Sponsors can even include certain categories of illegal aliens.
President Biden has once again proven he is willing to break the law in order to flood the United States with more illegal aliens and put American sovereignty on the line. This policy is another brazen assault on the rule of law and America First Legal is proud to take legal action against this attack on our nation's borders.
Statement from America First Legal President Stephen Miller:
"Since our inception nearly two years ago, America First Legal has been at the forefront of the legal battle to save America's borders from complete annihilation at the hands of this lawless administration. Just days ago, Biden announced a radical new proposal to accelerate mass migration into the United States by pre-clearing unauthorized foreign aliens for parole into the country, while admitting hundreds of thousands of more illegal aliens at our ports of entry. This is pre-amnesty for what would be illegal aliens before they even arrive at our borders. In other words, it is the equivalent of DACA for noncitizen aliens living outside our borders who have no right to be here, who will now be flown to the United States with work permits and guaranteed admission for the clear purpose of permanent resettlement. 
This is a dramatic escalation in the open borders crusade – not only is Biden freely admitting illegal aliens who arrive at our borders, but he is now going to foreign countries to pre-approve innumerable illegal aliens to flood into our country without any legal basis whatsoever. It is illegal, unconstitutional, and contemptible. So once again, we are proudly joining with Texas, the incredible Attorney General Ken Paxton, and a coalition of nineteen states to file this urgent lawsuit demanding an immediate cessation and halt to Biden's treacherous scheme to flood our country with even more unauthorized mass migration. America First Legal will not relent in defense of our sovereign borders," said Stephen Miller.
Statement from America First Legal Vice-President and General Counsel, Gene Hamilton:
"The limitations and commands of the Immigration and Nationality Act are not mere suggestions, but the Biden Administration has adopted radical policy after radical policy to reshape our nation's immigration system to fit its extreme open borders agenda. Many of its current policies and programs–such as the one at issue in this case–rely upon an abusive, incoherent view of the 'parole' power in the Immigration and Nationality Act. We are proud to stand with these courageous Attorneys General to tell President Biden and his administration, 'no more,'" said Gene Hamilton.
Read the lawsuit here.
Follow us on social media to get the latest updates on all the battles America First Legal undertakes to protect your constitutional rights!
Twitter, Facebook, GETTR, Parler, Instagram
To schedule an engagement with America First Legal, please email [email protected].
Photo credit: Matt Gush/Adobe Stock Images