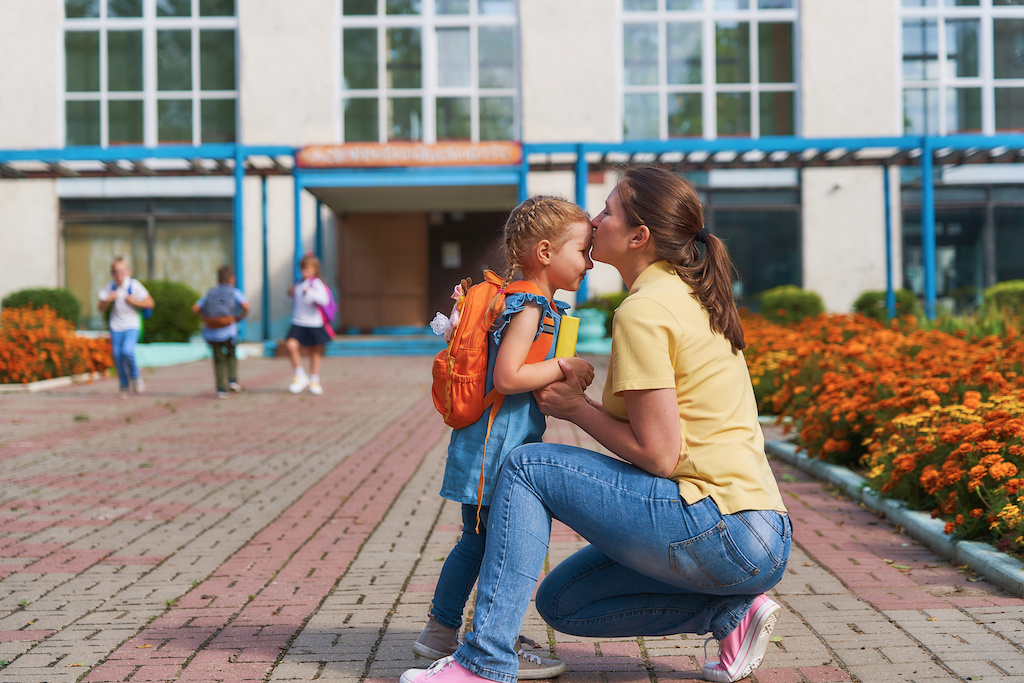 WASHINGTON, D.C. – Today, America First Legal (AFL) filed a Freedom of Information Act (FOIA) request with the U.S. Department of Education regarding its notice of proposed rulemaking regarding the Protection of Pupil Rights Amendment (PPRA). The PPRA was enacted to protect parents and children by ensuring public schools are transparent and accountable. Among other things, the PPRA's regulations prohibit children from being subjected to social emotional learning (SEL) curriculum and psychological or psychiatric treatments and evaluations regarding "gender identity" without prior parental notice and written consent.
America First Legal has worked hard to help parents exercise their PPRA rights. In March 2022, AFL released the Protection of Pupil Rights Amendment: A Toolkit for Parents to inform parents of their rights under the law and how to exercise them. AFL also released a Parental Rights Demand Letter Template to supplement the PPRA guide in September 2022. AFL has also filed two lawsuits in U.S. district court on behalf of aggrieved K-12 parents alleging that school districts had violated their rights. These lawsuits included claims alleging PPRA violations. Finally, AFL has sent a demand letter to the Department of Education on behalf of parents in Cedar Grove, New Jersey, who previously filed requests with the Department to investigate their school district for violations, but whose requests remained unacknowledged until AFL intervened.
To advance its radical racial and gender ideology agenda, the Biden Administration has repeatedly targeted parents. The Biden Administration has called them "domestic terrorists" and used federal law enforcement against them. It created an illegal Soviet-style "Parents Council," disbanded only after AFL sued. Now, the Department has announced it will be issuing a Notice of Proposed Rulemaking to "update, clarify, and improve" current PPRA regulations "by addressing outstanding policy issues." Given Biden's history, American parents are on notice that their rights may be in jeopardy.
Given the importance of the PPRA and the Constitutional right of parents seeking to exercise oversight and control of their children's education, this FOIA request is crucial for providing transparency on the Department's process and motivations for the proposed rule change and to hold the Department's political leadership accountable for any actions that impair or limit the rights of parents.
Statement from America First Legal Senior Advisor, Ian Prior:
"The Protection of Pupil Rights Amendment is a key tool for parents dealing with school districts who refuse to be transparent and accountable, to parents seeking to exercise their fundamental constitutional rights to guide the upbringing of their children. As the Biden Administration, teachers' unions, and local school districts continue to shut parents out of key decisions related to their children's education. It is paramount that the public have visibility into what changes the administration is planning and the reasons behind those proposed changes. We intend to vigorously highlight the results of this investigation and continue to push the Biden Administration and Congress to maintain and increase the key protections provided by the PPRA," said Ian Prior.
Read the FOIA here.
Follow us on social media to get the latest updates on all the battles America First Legal undertakes to protect your constitutional rights!
Twitter, Facebook, GETTR, Parler, Instagram
To schedule an engagement with America First Legal, please email [email protected].
Photo credit: skif/Adobe Stock Images