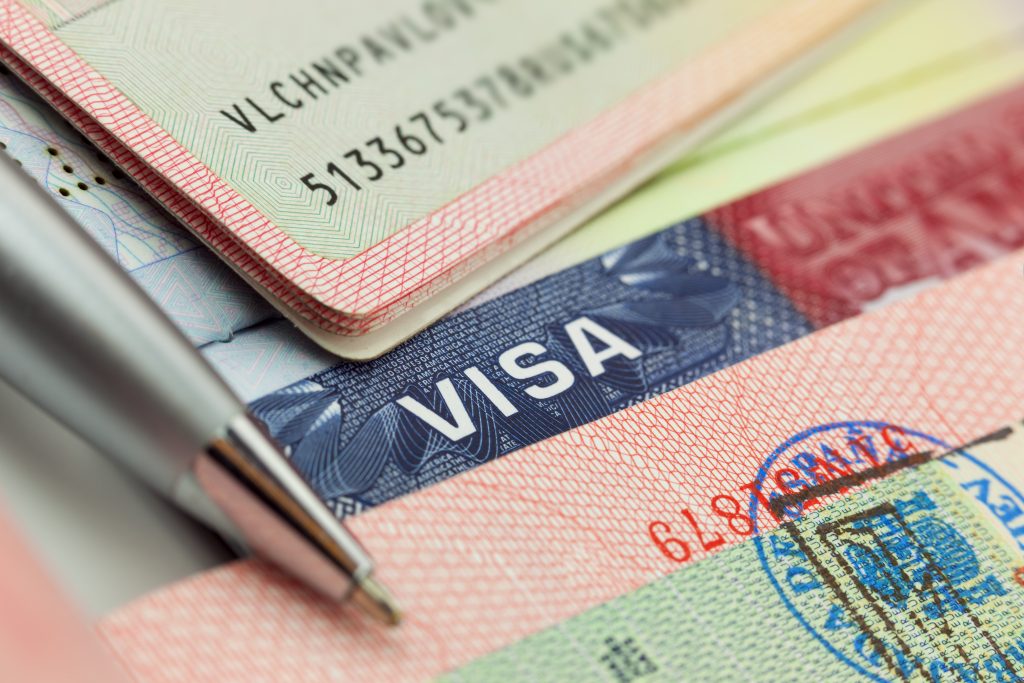 WASHINGTON, D.C. – Yesterday, America First Legal (AFL) filed a brief in the Supreme Court of the United States on behalf of Senators Ted Cruz (TX), Mike Lee (UT), Tom Cotton (AR), Mike Braun (IN), and Katie Boyd Britt (AL) in the case Washington Alliance of Technology Workers v. Department of Homeland Security, et al. urging the Court to overturn a Department of Homeland Security (DHS) policy that benefits corporate employers and foreign nationals, while harming American workers.
This case challenges DHS's evisceration of the Immigration and Nationality Act's limits on the number of aliens who may lawfully work in the United States. Congress has set strict numerical and industry limitations on nonimmigrant work visas to minimize the risk that corporate employers will use low wage foreigners to displace American workers, as the Disney Corporation, AT&T, Walmart, and others have done. 
However, the Department of Homeland Security was dissatisfied with the Congressional limits and devised a plan whereby millions of F-1 student visa holders could be granted permission by administrative fiat to work legally in the United States for years after completing their "studies." On appeal, the D.C. Circuit not only blessed DHS's scheme but held that DHS could also ignore the work limitations on all nonimmigrant visas after an alien enters the United States. As a result, the DHS can now open the gates, sideline Congress, and grant work authorization for any and all nonimmigrant visa holders and even their spouses, too.
Statement from Senator Ted Cruz:
"The executive branch doesn't have the power to ignore Congress' carefully-crafted laws regarding non-immigration visas. In this case, President Biden's DHS is circumventing the law Congress has established regarding nonimmigration visas and it's hurting American workers. This is a broken visa program that needs to be fixed." said Senator Cruz.
Statement from Senator Katie Boyd Britt:
"The Optional Practical Training Program was created by executive action and has never once been authorized by Congress. For years, this program has served as a loophole for employers to avoid payroll taxes, undercut the wages and job opportunities of American workers, and circumnavigate our country's immigration laws – especially the statutory numerical caps that Congress placed on certain temporary visa programs for foreign workers. It's unjust and unlawful. That's why I'm joining my colleagues in filing an Amicus Brief in support of litigation that can finally correct this issue. We must end these sorts of abuses within our immigration system, ensure that the existing laws on the books are faithfully implemented and enforced, and always work to put American families and communities first." said Senator Britt.
Statement from Reed D. Rubinstein, America First Legal Senior Counselor and Director of Oversight and Investigations:
"When Congress wrote the Immigration and Naturalization Act, it balanced the needs of American workers and American businesses and limited the number of foreigners who may lawfully work in the United States. The statutory scheme is orderly and extraordinarily detailed. But to serve the interests of its multinational corporate stakeholders, and to promote an open borders agenda of massive and functionally uncontrolled immigration into the United States, the Biden Administration has overrun the law and put American workers last." said Reed D. Rubinstein.
Read the brief here.
Follow us on social media to get the latest updates on America First Legal's fight to protect your constitutional rights!
Twitter, Facebook, GETTR, Parler, Instagram
To schedule an engagement with America First Legal, please email [email protected].
Photo credit: Taiga/Adobe Stock Images