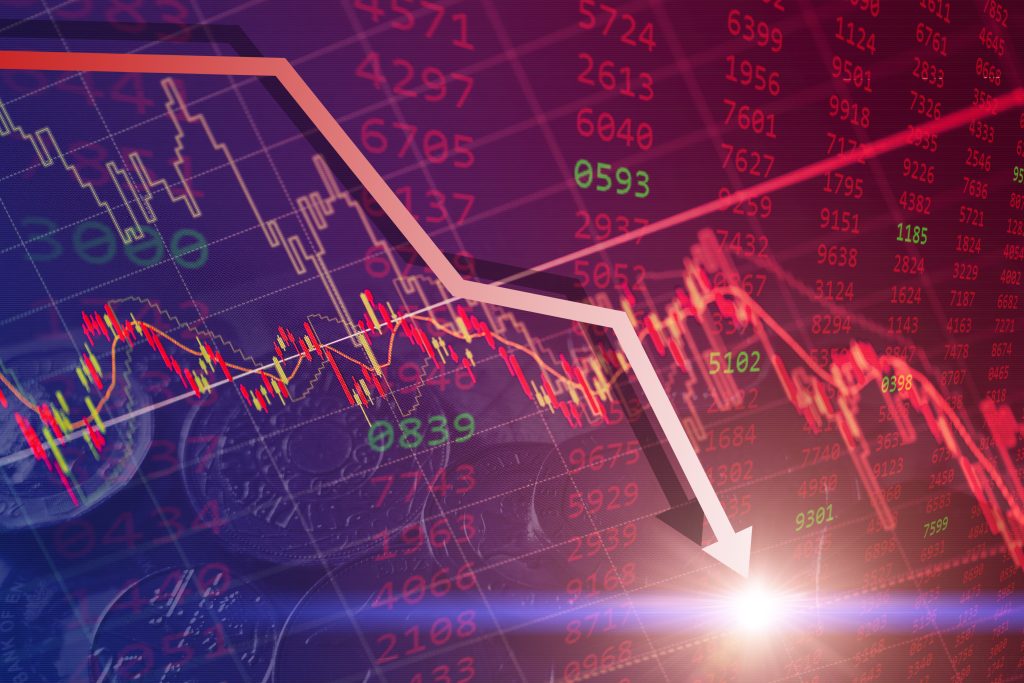 WASHINGTON, D.C. – Today, America First Legal (AFL), on behalf of its client, the National Center for Public Policy Research (NCPPR), served the Target Corporation with a formal demand for the production of corporate books and records, seeking transparency regarding its management's radical LGBT political agenda that has apparently cost the corporation over $12 billion in market valuation since mid-May 2023. NCPPR is a Target shareholder.
Target's 2022 annual report acknowledges that the corporation's core customer base is made up of "families." It further recognizes the serious risk to Target's company's financial prospects if that core customer base sours on the corporation: "Our continued success is dependent on positive perceptions of Target which, if eroded, could adversely affect our business and our relationships with our guests and team members."
Nevertheless, the evidence is that Target's management has recklessly bent the knee to the radical left. Serving "stakeholders," not shareholders, Target's management has:
Donated millions to "GLSEN," an organization that "Promotes LGBT Activism in Schools." Among other things, GLSEN's mission includes undermining parents' federal and state constitutional and statutory rights by directing public schools to withhold "any information that may reveal a student's gender identity to others, including [to] parents or guardians." Target's management apparently supports this mission because funding GLSEN is knowingly, or with reckless disregard, subsidizing GLSEN's policy of violating parents' rights and promoting secret gender transitions for kids.
Target's website currently lists over 100 products under the category "LGBT Pride: Kids' Clothing," which are often modeled by very young children and almost always feature themes designed to attract and interest them, like rainbow Mickey Mouse symbols. These products include LGBT-themed onesies, bibs, and overalls aimed at newborn babies and toddlers, and "tuck-friendly" bathing suits marketed towards "transgender women."
Target also knowingly stocked merchandise by "Satanist-Inspired" brand Abprallen for its pride collection. Abprallen is known for designs that glorify violence, such as designs showing the phrases "We Bash Back" with a heart-shaped mace in the trans-flag colors, "Transphobe Collector" with a skull, and 'Homophobe Headrest' with skulls beside a pastel guillotine.
As reported by Fox News, Target has lost $12 billion in market valuation due to backlash over management's extreme political agenda. This dramatic and sudden loss to shareholders is a direct and predictable result of management's calculated efforts to please its extreme leftist "stakeholders," almost none of whom shop at Target, and evidence contempt for the corporation's core customers.
America First Legal, on behalf of the NCPPR–a shareholder of Target stock–is demanding records related to the reckless promotion of LGBT products and the subsequent decline in market value. Target and its Board of Directors have failed to uphold their fiduciary duties and should be prepared to explain to their shareholders exactly why they put ideology over shareholder interests.
Statement from America First Legal President Stephen Miller:
"Building a trusted national brand can take decades. And yet one major American corporation after another has chosen to immolate their brands, reputations, decency, and dignity in a bonfire to appease the woke mob — instead of safeguarding their shareholders, customers, and communities and honoring their inviolable fiduciary obligations.
Target has formally acknowledged to its shareholders the significant financial risks that would come from eroding positive public perceptions of its brand–yet Target went ahead and embraced the most radical and offensive excesses of anti-family anti-child gender extremism: promoting products like 'tuck-friendly' bathing suits and Satanist-Inspired clothing. The transgender agenda, as is well known and not disputed, holds that innocent children are trapped in the wrong body of the opposite sex — a purported malady for which the only "treatment" is to chemically castrate, sterilize and surgical mutilate the child (including, for example, double mastectomies on healthy girls, or puberty blockers and estrogen for healthy boys that will leave them sterile and sexually undeveloped for life).
For Target to voluntarily and aggressively associate itself with this movement is an act of sabotage against Target shareholders and a destroyer of value — including for countless Americans for whom shares of Target are part of the pension funds, mutual funds, and retirement accounts on which they depend.
America First Legal is proud to represent American shareholders financially harmed by Target's descent into gender extremism and child sexual exploitation." said Stephen Miller.
Read the letter here.
Follow us on social media to get the latest updates on America First Legal's fight to protect your constitutional rights!
Twitter, Facebook, GETTR, Parler, Instagram
To schedule an engagement with America First Legal, please email [email protected].
Photo credit: Quality Stock Arts/Adobe Stock Images