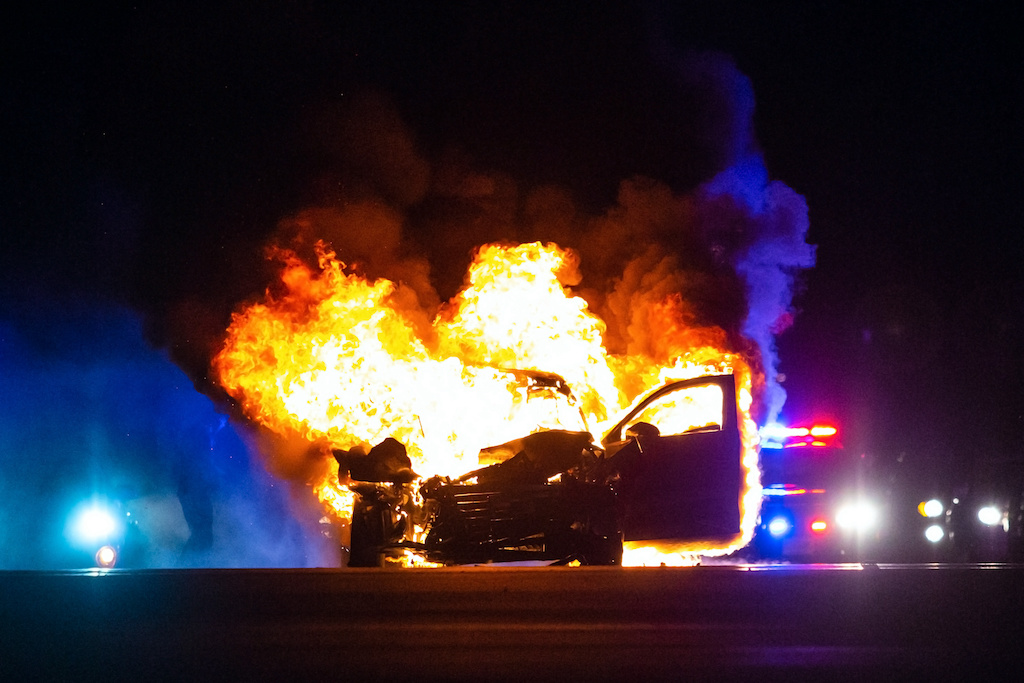 WASHINGTON, D.C. – Today, America First Legal (AFL) sued the Department of Justice (DOJ) to compel the immediate release of all records explaining why the Biden Administration dropped serious charges against two New York attorneys who firebombed a police van and bragged about injuring police officers.
On May 30, 2020, Colinford Mattis and Urooj Rahman, two New York attorneys, were arrested in Brooklyn after Rahman threw a Molotov cocktail into a New York City Police Department (NYPD) vehicle and Mattis helped her flee the scene.
Then, on June 11, 2020, a federal grand jury indicted the defendants on charges including Use of Explosives, Arson, Using an Explosive to Commit a Felony, Arson Conspiracy, Use of a Destructive Device, Civil Disorder, and Possessing and Making a Destructive Device. Facing up to 45 years in prison, in October 2021, the defendants each pled guilty to possessing and making firebombs. Prosecutors sought a ten-year sentence. That all changed when the Biden Administration became directly involved.
The Biden Admin asserted that a ten-year sentence "appears to over-represent the maliciousness of the defendants' intentions in committing the offense, while also negating the defendants' otherwise law-abiding lives free of prior criminal convictions," the defendants were allowed to withdraw their guilty pleas and instead admit to conspiracy, while prosecutors agreed to seek a maximum sentence of two years in prison.
On June 13, 2022, AFL filed a FOIA request with the DOJ to investigate why it cut this deal. Biden's DOJ had stonewalled AFL's related investigation into DOJ's leniency on another BLM rioter, and AFL was forced to sue then. This time, AFL is forced to sue yet again in the face of the DOJ's continued efforts to hide its political corruption and two-tiered system of justice.
Nobody is above the law and AFL will do everything in its power to reveal the truth to the American public.
Statement from America First Legal President Stephen Miller:
"The Department of Justice SWATs peaceful pro-life advocates while cutting sweetheart deals for left-wing criminals. America First Legal is committed to exposing the political corruption that has infiltrated the highest levels of the Justice Department so that we can have a roadmap to restoring equal and honorable justice in America," said Stephen Miller.
Read the lawsuit here.
Follow us on social media to get the latest updates on all the battles America First Legal undertakes to protect your constitutional rights!
Twitter, Facebook, GETTR, Parler, Instagram
To schedule an engagement with America First Legal, please email [email protected].
Photo credit: PhotoSpirit/Adobe Stock Images