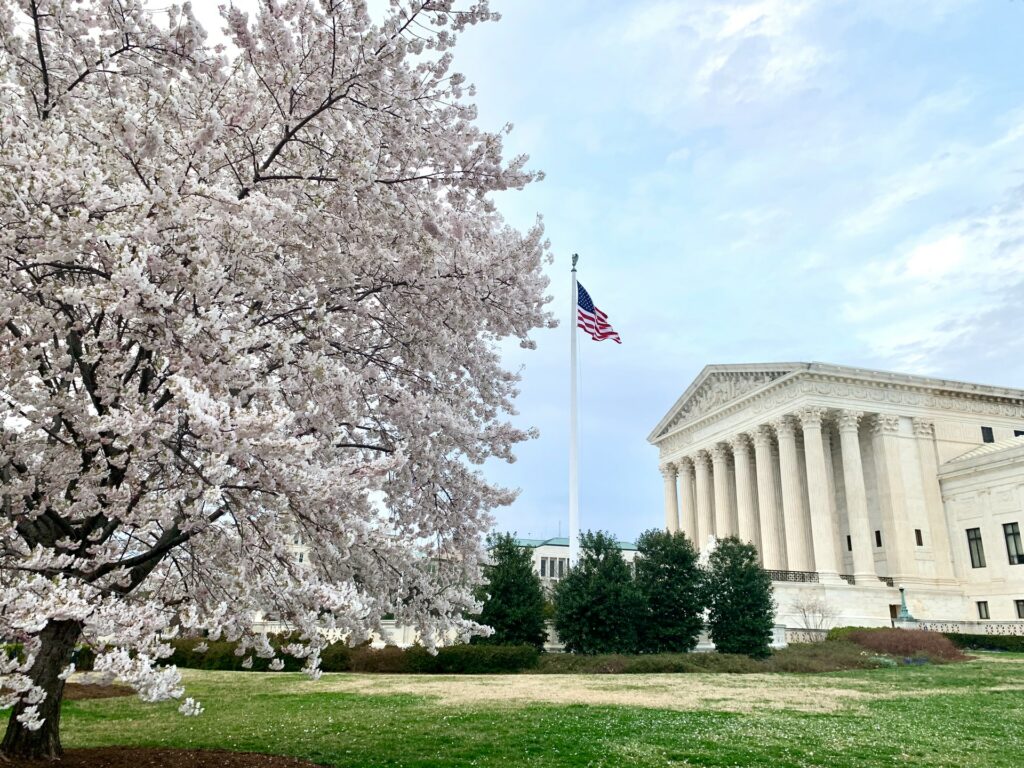 WASHINGTON, D.C. – We at America First Legal (AFL)–like so many Americans across the United States–are thrilled to see the Supreme Court's decision in Dobbs v. Jackson Women's Health. 
But the Court's decision to overturn Roe v. Wade is only the next step of our journey to protect, support, and defend Life. State by state, the mandate of the people will decide the critical issue of Life, like Texas recently did with its landmark legislation, S.B. 8 – the Texas Heartbeat Act. 
AFL has vigorously defended the legality of the Texas Heartbeat Act in state and federal court, arguing that abortion providers lack standing to sue state officials because no state official is charged with enforcing the law. The Texas Heartbeat Act has withstood every single court challenge that it has faced in both state and federal court. Texas has provided conservative legislators the roadmap to protect life, and we hope every state can follow their lead. 
The fact of the matter is that the majority of the American people support the decision to overturn Roe and let elected officials decide the issue of life. While you saw radical leftists and pro-abortion advocates protesting at justices' homes and disrupting the peace in clear violation of federal law, former White House Press Secretary Jen Psaki gaslighting Americans about their true views on abortion, and media scare tactics and lies about what overturning Roe really does, know that many Americans are celebrating the right to life in America today. 
Today is a momentous occasion. Without a doubt, today's decision means that countless babies will be delivered all across the country who otherwise would have been aborted. 
While there is much yet to be done, the American people can count on America First Legal to fight for life. 
Statement From America First Legal President Stephen Miller: 
"This is a watershed victory for the constitution, for democracy, for self-government and for the lives of tens of millions of innocent children. America First Legal was proud to be a trailblazer in the fight for life as co-counsel in the Texas Heartbeat Act defense — the first major law in 50 years to protect life and go into full effect — which we believe helped bring us closer to this extraordinary day. With Roe reversed, democracy is restored: voters in every state can now decide for themselves what laws should be in place to protect children. The courts no longer have stolen this choice from the people. A colossal half-century injustice, a mammoth judicial arrogating on power, has ended. Self-determination has been restored. And a glittering new dawn has arrived for countless American children who, if the voters so act and so choose, will have the chance to live and to dream and to thrive and love and be loved and to enrich all of our lives and all of this world," Stephen Miller said. 
Statement From America First Legal Vice President and General Counsel Gene Hamilton: 
"This is a monumental victory for life. Of course, each state has laws that will, after this decision, determine the future of the right to life within its borders. But words cannot express just how meaningful this decision is. Innocent lives–babies created in the image of God–will have the opportunity to experience life; with all of its fullness, its joys, its excitement, and even its times of sadness. May we all reflect on the promise and potential of innocent life," Gene Hamilton said.
Follow us on social media to get the latest updates on all the battles by America First Legal undertakes to protect your constitutional rights!
Twitter, Facebook, GETTR, Parler, Instagram
To schedule an engagement with America First Legal, please email [email protected].