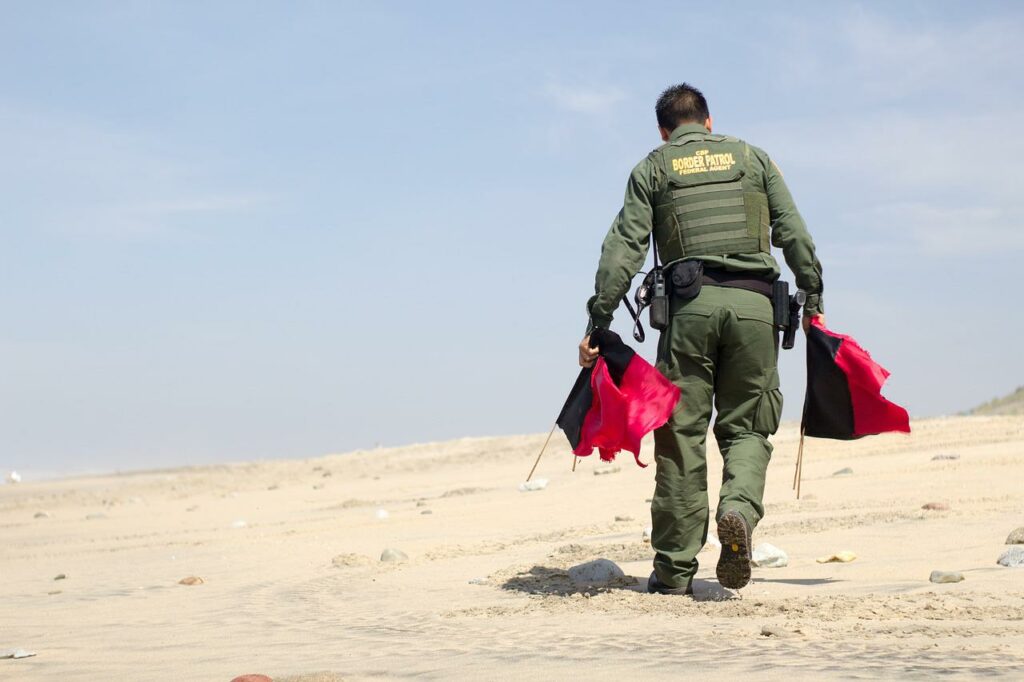 WASHINGTON, D.C. – Yesterday, America First Legal (AFL) filed a Freedom of Information Act (FOIA) request seeking records from U.S. Immigration and Customs Enforcement (ICE) about its use of Americans' hard-earned dollars to facilitate the distribution of smuggled and trafficked illegal aliens to all corners of the United States and, in turn, the enrichment of Mexican cartels who profit from such efforts. 
The FOIA request asks for all information relating to 31 non-governmental organizations (NGOs) that have been confirmed to be operating out of California, Arizona, New Mexico, and Texas that are receiving money from ICE to distribute illegal aliens across the United States, usually under cover of darkness and without the receiving state and local governments' awareness. These taxpayer-funded transportation efforts – including for individuals whose identities are not confirmed on domestic airlines — are supplementing the cartels' human smuggling and trafficking operational budgets and making these illicit activities profitable for the cartels. 
AFL hopes to further highlight both the Biden Administration's creation of what is arguably the largest man-made humanitarian disaster in human history and its economic support for these lethal cartels, and bring to light the NGOs' roles in supporting this lawless and dangerous effort.
Statement From America First Legal Deputy Director of Investigations John A. Zadrozny:
"The Biden Administration has single-handedly created what is arguably the largest man-made humanitarian disaster in human history, but simply laying the groundwork for this catastrophe was not enough. The administration has gone to the next insulting level by actually helping these deadly Mexican cartels distribute cartel-smuggled and -trafficked illegal aliens around the United States to help them achieve their profits, and is doing so at taxpayer expense, no less. The American people deserve to know more about the organizations that are facilitating one of the largest human smuggling and trafficking operations known to humanity, and there must be real consequences for this administration, these organizations, and the people involved," John A. Zadrozny said.
Follow us on social media to get the latest updates on all the battles by America First Legal undertakes to protect your constitutional rights!
Twitter, Facebook, GETTR, Parler, Instagram
Read the FOIA here.
To schedule an engagement with America First Legal, please email [email protected].