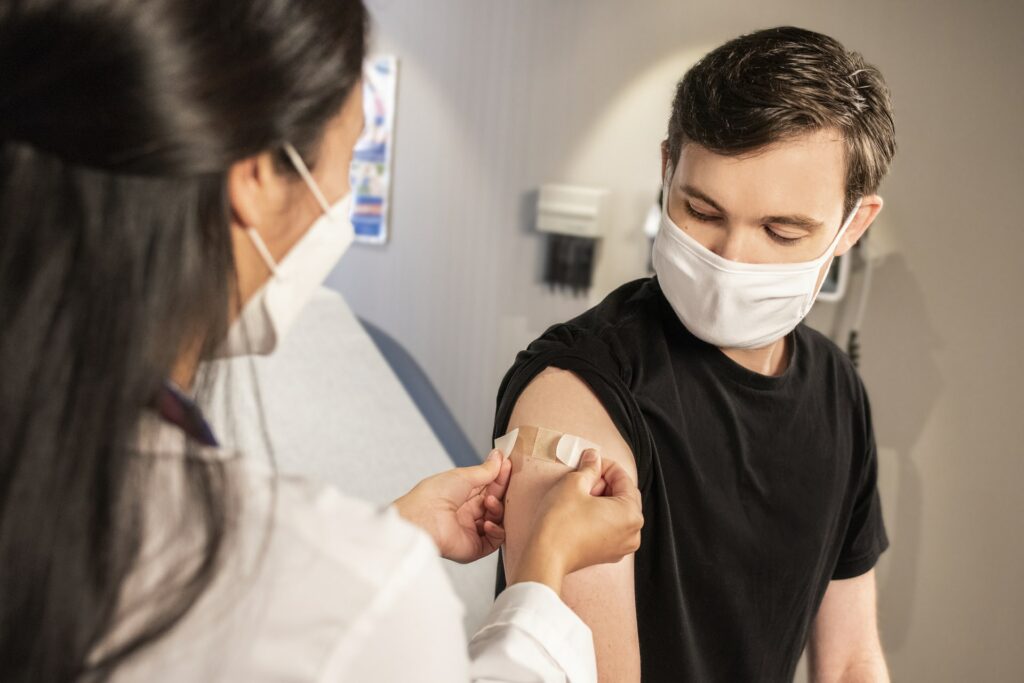 WASHINGTON, DC – America First Legal ("AFL") continued its fight against the Biden Administration's unlawful, unconstitutional vaccine mandate for federal employees, filing an amicus brief in a case pending before the U.S. Court of Appeals for the Fifth Circuit in Feds for Medical Freedom v. Biden. In the brief, AFL asks the Fifth Circuit to grant the request for rehearing en banc filed by Feds for Medical Freedom and the other plaintiffs-appellees, so that the full court can address the three-judge panel's flawed decision. 
Substantively, AFL argued:
That the Civil Service Reform Act does not cover pre-enforcement separation of powers actions challenging a vaccine mandate for 2.1 million federal civilian employees. As the brief states, "[b]y mandating injections for all federal civil service workers through an Executive Order, President Biden–without any statutory authorization–unlawfully aggrandized his power at the expense of Congress and federal civilian workers."

The vaccine mandate is not a "working condition." Although not defined by the Civil Service Reform Act, the Supreme Court has said it "more naturally refers, in isolation, only to the 'circumstances' or 'state of affairs' attendant to one's performance of a job," and not to the agreed-upon terms of employment.

By denying federal court review and preventing resolution of the underlying Constitutional claim, the panel's decision leads to potentially hundreds of thousands of federal civilian employees filing administrative claims before the Merit Systems Protection Board–an entity that already has a five-year backlog. 
AFL has been at the forefront of the battle against the Biden Administration's vaccine mandate, and this amicus brief is only its most recent salvo. AFL has also filed two separate lawsuits, one on behalf of a federal civilian engineer with the Department of Defense and the other on behalf of an Assistant United States Attorney with the Department of Justice. In both cases, these federal workers are challenging the federal government's authority to impose  its unlawful vaccine mandate on federal employees. 
AFL also previously launched a toolkit on its website that informs federal employees about their rights in the face of the Biden Administration's vaccine mandate in the event they choose not to take the COVID-19 vaccine. 
AFL will not stop until President Biden and his Administration are held accountable for their clear abuse of executive power. As long as these draconian mandates remain in place, AFL will continue to fight for the liberties and medical freedom of all Americans.
Statement from America First Legal Vice-President and General Counsel Gene Hamilton:
"This Administration continues to ignore the Constitution. President Biden's order is unlawful, and America First Legal will not stand idly by as his Administration tramples on the Constitution. This brief is only the most recent legal action that AFL has taken to fight this Administration's mandates, and we intend to continue our fight to protect the rights and liberties of these workers and all Americans," Gene Hamilton said.
Read the Amicus Brief here. 
To schedule an engagement with America First Legal, please email [email protected].