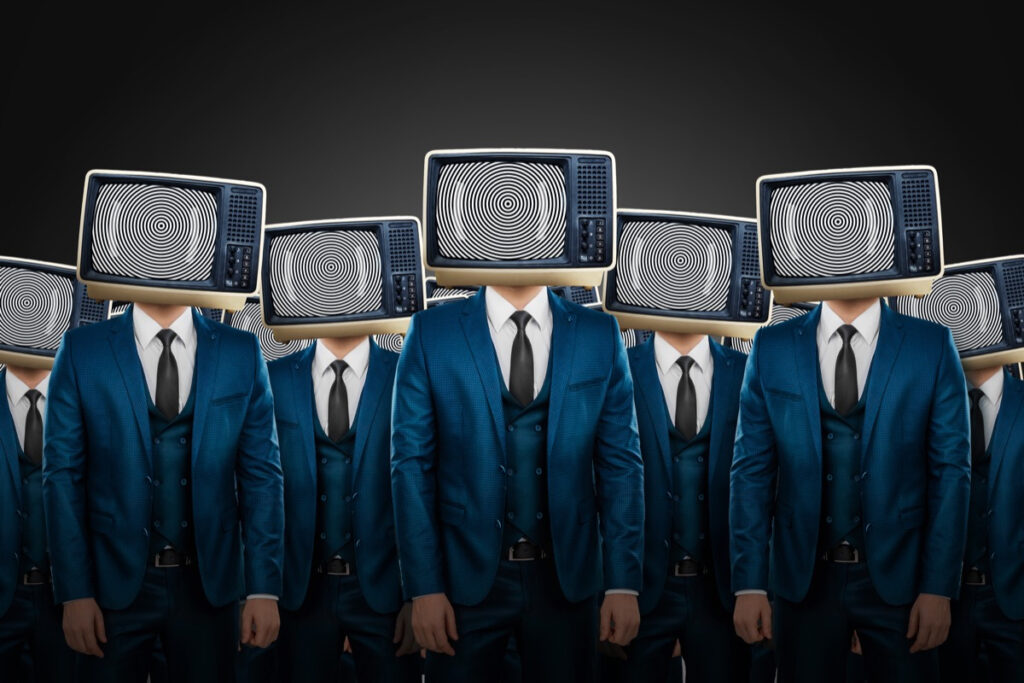 WASHINGTON, D.C. – America First Legal (AFL) has sent a formal request to the Senate Committee on Homeland Security and Governmental Affairs and the House Committee on Oversight and Reform investigate the Centers for Disease Control (CDC) for violating federal law that forbids the use of appropriated funds to pay a "publicity expert" unless funds are specifically appropriated for that purpose. AFL calls upon Congress to take this action following the CDC's acceptance of a $15,000,000 gift from Facebook and then spending it to manipulate public opinion to push false COVID-19 propaganda on the American people.
AFL uncovered this bombshell more than a year after it filed a FOIA request with the CDC the day after the Biden White House admitted to collaborating with social media allies to control COVID-19 related public information and speech. This information, along with other shocking documents showing collusion between the Biden Administration and big tech, was finally turned over to AFL after it sued to enforce the law.
Soon thereafter, on July 27, 2022, AFL made public these numerous documents including two government emails demonstrating, among other things, that on February 21, 2021, Facebook offered the CDC a "gift" of $15,000,000 worth of ad credit coupons "for advertising on Facebook," and an additional $15,000 to support the CDC's "COVID-19 advertising campaigns [by] providing strategic marketing assistance via an expert 3rd party."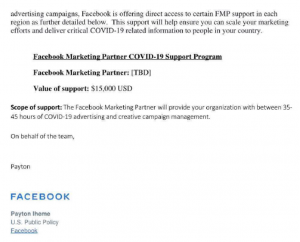 Subsequent to the CDC's acceptance of the gift from Facebook in April 2021, the records reflect that on May 11, 2021, the White House requested that the CDC reach out to Facebook to promote the CDC's "Vaccine Finder" product and Vaccines.gov.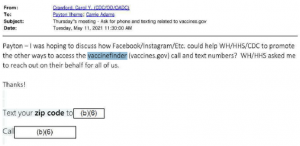 These documents demonstrate the CDC's complicity with these social media companies to manipulate public opinion and sentiment. They are deeply concerning and demonstrate the lengths to which the Biden Administration will go to control information. That this Administration is willing to control matters regarding the health of Americans is particularly disturbing.
AFL will not stand by as this Administration propagandizes the American people. Instead, it will continue to bring this information to light including urging Congressional action into the CDC's acceptance of a multi-million dollar gift from Facebook.
Statement from America First Legal Vice-President and General Counsel Gene Hamilton:
"Congress has made clear that unless specifically authorized and appropriated, no one—not even Big Tech giants and government bureaucrats—has authority under law to conspire and engage in a plan to advance government propaganda," Gene Hamilton said.
Read the Letter here.
Follow us on social media to get the latest updates on America First Legal's fight to protect your constitutional rights!
Twitter, Facebook, GETTR, Parler, Instagram
To schedule an engagement with America First Legal, please email [email protected].