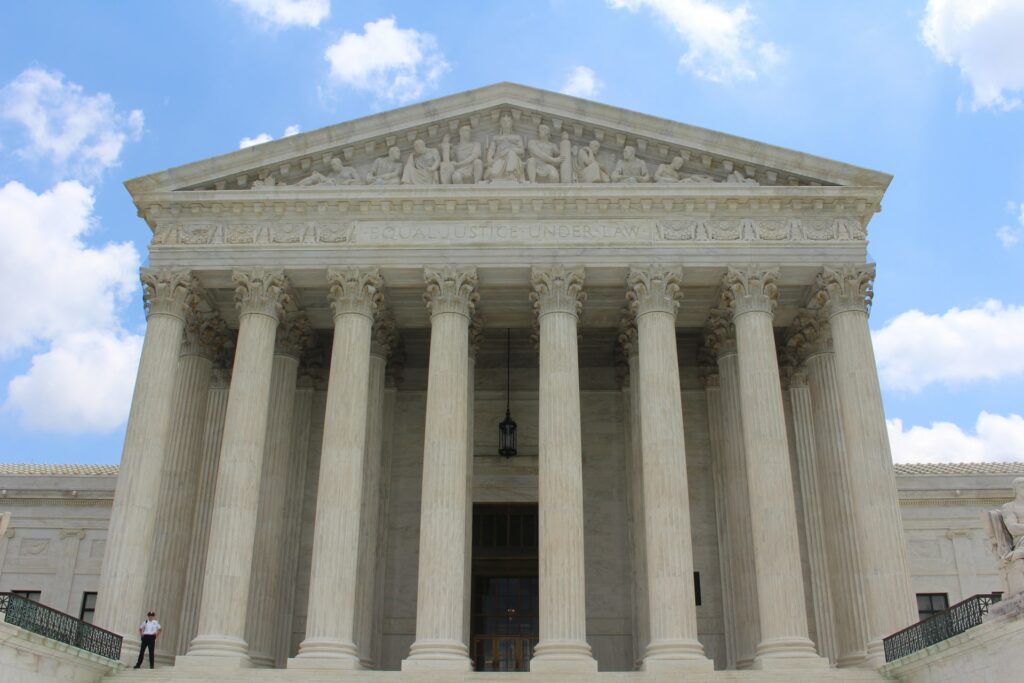 WASHINGTON, D.C. – America First Legal (AFL) applauds the outcome of the Supreme Court's decision in Kennedy v. Bremerton School District—a case involving a high-school football coach who was fired for praying silently at midfield after football games.  
AFL filed a brief asking the Court to reconsider and overrule the Establishment Clause cases that have caused Coach Kennedy (and many others) to lose their jobs for exercising their First Amendment rights. The Court's opinion takes a significant and welcome step in that direction by repudiating its lawless decision in Lemon v. Kurtzman, 403 U. S. 602 (1971), which concocted a much-maligned three-pronged "test" to evaluate Establishment Clause claims, as well as the court-invented "endorsement" test, which the Court has used to erase public displays of religious belief from American life. The Supreme Court's ruling today made clear that "the Establishment Clause must be interpreted by reference to "historical practices and understandings"—"[a]n analysis focused on original meaning and history"—and not by whether something could be viewed as an "endorsement" of religion under the test that the Court concocted in Lemon. 
AFL is hopeful that the justices will build on this ruling and eventually disincorporate the Establishment Clause, which fully protects the rights of states to decide whether and to what extent they will establish religion within their borders. In the meantime, AFL applauds the Court for ruling in Coach Kennedy's favor and against the witch hunts that militant secularists are directing at people of faith.
Statement from America First Legal Vice-President and General Counsel Gene Hamilton:
"We are pleased that the Supreme Court decided in Coach Kennedy's favor. Perhaps the Court will, in a future case, finally restore the original meaning of the Establishment Clause and disincorporate it as to the states. But for today, we celebrate with Coach Kennedy and all Americans who value religious freedom," Gene Hamilton said.
Read the Supreme Court's decision here.
Follow us on social media to get the latest updates on all the battles by America First Legal undertakes to protect your constitutional rights!
Twitter, Facebook, GETTR, Parler, Instagram
To schedule an engagement with America First Legal, please email [email protected].